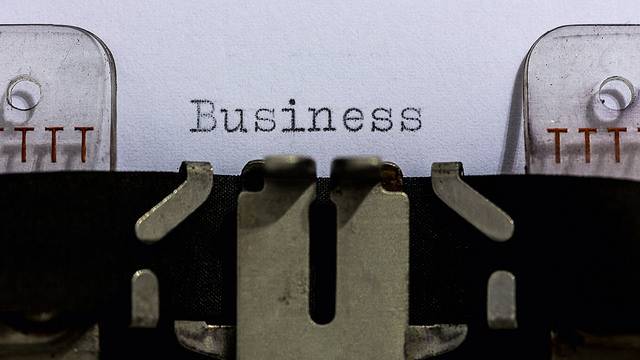 If you're planning to start a business but you only have less than $1,000, don't be disheartened because there are many ways you can earn within this budget. Nowadays, there are many products or services you can offer for low startup costs. Even if they are small, these businesses can be profitable and have a high potential for growth. If you want to make good use of your initial investment of less than $1,000, here are some businesses you can start.
Children's Party Service
Most parents don't mind spending a lot on their children's birthday. In fact, you can generate a $370-revenue from hosting a children's birthday party, according to a report by The International Association of Amusement Parks and Attractions. This can be a great opportunity for you to earn without spending too much. The cost of starting this business will depend on the specific services you want to include. If you only want to provide entertainment for the party, you may only need some materials for games and people to serve as clowns or mascots to keep the children happy.
Event Planning
If you want to widen your niche and earn more, you can cover all kinds of events such as wedding day, baptism and baby shower. This kind of business is likely to work well for people who are organized, creative and resourceful. If you are handy and know how to turn simple things into beautiful creations, you can save a lot from the materials you are going to use such as decorations. The startup costs for this business can be as low depending on your ingenuity and efficiency.
Catering
A catering business is also profitable as events and parties happen every day. However, you may want to start working for small events if your budget is less than $1,000. You can start cooking in your home kitchen as long as you have the necessary materials and great cooking skills. You may need to buy new kitchen equipment to make things faster and easier for you. By saving time, you can get more clients and earn more. You also need to avoid wasting food and always make good use of your resources.
Pet Grooming
Just like humans, pets also need to be groomed properly and regularly. Even if you don't have dogs at home or don't have any pet grooming experience, you can definitely offer this service to any pet owner. If you have neighbors or friends who have dogs, let them know about the service you are offering and they may even recommend you to other pet owners they know. To start this business, you will only need pet grooming materials such as shampoo, comb, brush and dog toenail clippers. As you earn more and gain more customers, you can start saving for your own pet grooming shop.
Get Started
Claim up to $26,000 per W2 Employee
Billions of dollars in funding available
Funds are available to U.S. Businesses NOW
This is not a loan. These tax credits do not need to be repaid
The ERC Program is currently open, but has been amended in the past. We recommend you claim yours before anything changes.
Auto Repair/Detailing
If you have a garage, why not utilize it and turn it into an auto repair shop? Because you don't have to pay for space, you will only need proper materials for auto repair and detailing. If you have the right skills, you can do the work yourself and once you get more customers, you can hire a helper or two to assist you with your small business.
Coffee Cart
When it comes to food and drinks, people will always have the time and money to spend. If you can't afford to run a café yet, you can still venture on a coffee business. If you have less than $1,000, you can afford a coffee cart or build it yourself if you want to save more. Unlike food carts, this will cost you less since you are just going to serve coffee, or perhaps some pastries, too. You will only need a decent coffee machine and if you have proper baking skills, you can bake the pastries at home. What's great about the coffee cart is you can take it anywhere as long as you have the necessary permit and other legal requirements.
Dropshipping
Dropshipping is an easy way to earn even without an actual inventory. In this kind of business, you need to sell the products on behalf of the supplier. It is your job to promote and sell the products while the supplier will handle the shipping. One of the most important parts of this business, however, is choosing the best dropshipping products. If you find a great product, it can increase your chances for success tremendously.
This business requires very little capital as you don't need to buy the product unless your customer has paid you. You will only need a website to promote the products you want to sell or use social media to increase the numbers of your local customers. Building your own website may only cost you anywhere between $100 and $500 dollars and if you have some web development skills, you can save a lot more. And you can do some reading to come up with a basic SEO strategy.
Alterations Service
If you have some sewing skills, this can be the perfect business for you. Your customers can simply send you the garments that need alterations and you can work on them using your sewing prowess. Of course, you'll need a sewing machine and other sewing materials which are very cheap. The price of sewing machines only ranges from $150 to $300 depending on the features and specifications so you will have more to spend on other materials you need.
Pet Walking/Pet Sitting
There are lots of pet owners who are too busy to walk their dogs. If you have lots of free time, why not make good use of it and take advantage of this opportunity? Walking other people's dogs and looking after them may be a weird business idea but it is a great way to start small and practice your business skills. A lot of pet owners will do everything for their pets even if it means spending up to $20 per dog for a 30-minute service. Also, you won't need anything to start this business apart from your time, some pet sitting skills and a little patience.
Affiliate Marketing
Affiliate marketing is a great way to earn online without selling any product or offering any service. If you have a blog and you have lots of subscribers, you can be a successful affiliate marketer. Simply post a special, unique link to your blog and when someone buys a product using that link, you will get a commission. Meaning, the more commissions you get, the more you earn without spending a single dollar. You just need to maintain your blog site and keep posting engaging content to attract more readers and prospects.
Author Bio
Meggie is a marketing expert and a data junkie with more than six years of experience in the field. Aside from being a marketing nerd, she loves taking her life to the extreme with bungee jumping and skydiving when she feels some freedom.