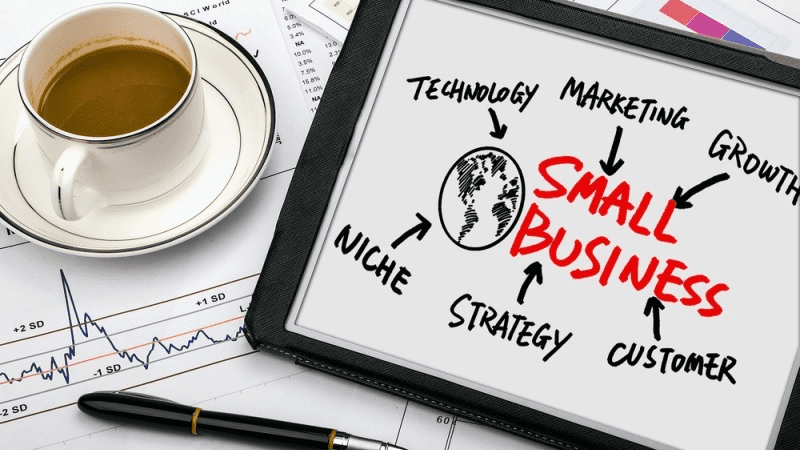 You'll likely agree that 2020 has been one rollercoaster of a year. For many business owners, it's evident that the nature of business has changed drastically. If you're going to launch a thriving and relevant business these days, you'll need a different strategy. Even with a truckload of planning, there are several ways things could go very wrong. With all this in mind, here are some tips for launching a new business in 2020.
1. Look for ways to work smarter, not harder.
Sure, you've heard the phrase 'work smarter' a million times already. That's because it's a very solid bit of advice. Entrepreneurs with years of experience will tell you this in a heartbeat—especially in this time and age, when the competition is more cutthroat. There are so many ways to achieve a smart working routine, with automation being one of them. That being said, you can take it to the next level by using an application integration platform to streamline your business process as well.
Application integration allows businesses to operate in ways they could never stretch themselves. Rather than using each application independently, connecting their functions takes less time, effort, and energy. Application integration equally creates a more hands-on experience for users, makes employees more productive, and makes it a lot easier to introduce new tech into your business environment.
2. Try to make thorough planning a habit.
There's a saying that goes; if you fail to plan, you plan to fail. It's even truer when it comes to business. You have to plan to stay ahead meticulously, and we aren't talking about scribbling down a to-do list. A detailed plan is needed. For instance, if you want to develop a business app, you'll need to get down to the nitty-gritty when concerning product development and planning. This is especially true if you want the app to be functional before launching your business. What's more, this sometimes involves employing a company that can cover the software development planning phase.
In this respect, a software development company is a good option. Such a company can take care of product development, planning, design, e-commerce, digital marketing, and cloud services. Their services can also extend to small companies, government agencies, non-profit organizations, and startups.
3. Create an attractive online presence.
For every new business, having an online presence is vital. This is especially true as Covid-19 has driven most companies online. The thing is that web design isn't everyone's forte, especially for a small business with limited personnel. If you're unsure where to start, try searching for web design companies in your local area.
Get Started
Claim up to $26,000 per W2 Employee
Billions of dollars in funding available
Funds are available to U.S. Businesses NOW
This is not a loan. These tax credits do not need to be repaid
The ERC Program is currently open, but has been amended in the past. We recommend you claim yours before anything changes.
For example, if you're based in Florida, a Florida web design company like Central Florida Media Solutions, comes to mind. They'll drive it home in terms of online visibility, as they offer customized websites that provide a good user experience and enhanced visibility. What's more, their designs and layouts are eye-catching and sure to generate leads and sales for your business. They can also design a safe and secure e-commerce store with reliable payment processing as part of the package.
4. Try to cover marketing on all fronts.
When you're just dipping your toe in the business pool, it's vital to get the word out as much as possible. If you could get the image of your business in front of all your potential customers, then that'd be great. However, since it's not that easy, Search Engine Optimization is a close second. To really reach out to new customers, an SEO agency should be part of what you look for when launching a new business.
To that effect, an SEO company like 2Marketing might help. They offer full marketing and development services, with a team made up of new talent and agency leaders who collaborate on all projects. Besides social media marketing, search engine optimization (SEO) is also a part of their package.
5. Find a balance between customer and business needs.
For new entrepreneurs, it's easy to get caught up in what your business needs. This is understandable as it's your brainchild. Nevertheless, providing good customer service and meeting consumer expectations are just as important. Every new customer has to feel like they're the driving force behind your business goals. To that effect, you need to look for ways of maintaining that balance. The best thing to do is look for ways to empathize with your customers at every stage.
6. Always make safety a top priority.
With the pandemic still sending ripple effects across the globe, it's essential to make customers feel safe. Whether it's online or in a physical store, you need to fortify each front. To stay in line with COVID-19 health and safety protocol, the first step here is to align your business with local guidelines from the Center for Disease Control. Even if you have to bear some additional cost to get things set up.
Then, when concerning online safety, it might also be a good idea to consider reliable cybersecurity software that'll protect your business' personal data and customer payment details.
7. Take care of your employees from the get-go.
Yes, your customers are quite important, but you can't spend the entire time asking yourself, 'What does my customer need?' Your employees are also a significant part of your business. The way you treat them and consider their needs affects the quality of work they put forward, which then has an effect on your potential customers. A good agency always looks for ways to boost employee morale. That doesn't mean you can't reprimand them when things go wrong. They just need a whole lot of encouragement and some perks somewhere in the roadmap.
8. Focus on one task at a time.
One major mistake that new entrepreneurs make is to try to do it all at once. But some of the best in the business world started out by offering one service or product. By narrowing in on one business idea, you can spend time and resources on one target market until you've generated enough revenue to expand. Even more, you can gain customer loyalty since you're concentrating solely on them as well as their needs.
9. Remember to keep an eye on the competition.
Starting a business without checking out the competition is like calling time of death. Business isn't for the faint of heart. In fact, it can get pretty cutthroat. With capitalism at an all-time high, you need to know what your competitors are doing and measure up.
There's no reason to overthink their digital marketing strategy or any other thing they do. However, don't tilt toward the other side of the spectrum and remain totally clueless when it comes to their winnings. It's not all about their strengths. A little insight into their weaknesses could also help you figure out which gap to fill in your sector.
10. Keep changing with the times to stay relevant.
There's something about putting in all that work and then actually setting up your startup—it's fulfilling. At that moment, it's easy to idealize your business. The thing is, not everything you built is perfect. Making mistakes is an integral part of progressing in your field.
So, keep monitoring industry changes and adjust accordingly. That way, you'll remain relevant in your industry and leap through every hurdle business life presents you. Altogether, make smart choices because not every trend is an excellent route to take. With all the above said, please do your research, trust your gut feelings, and take it one day at a time.