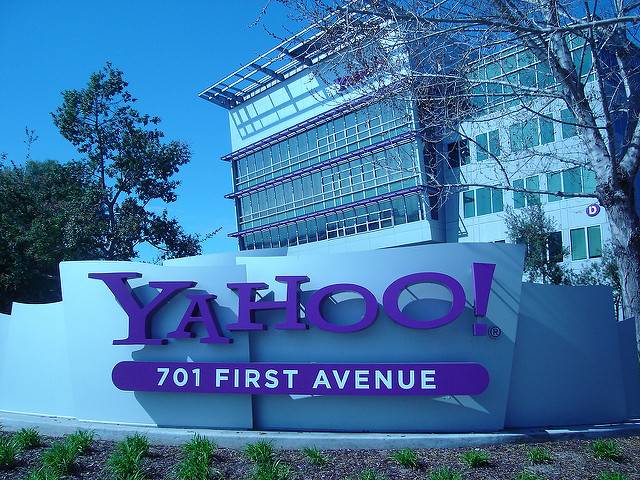 Because technology dominates our world today, many businesses see the value in purchasing existing brands and merging and acquiring tech giants with the potential for increasing value and maximizing profits. However, many tech mergers end up failing, sustaining serious financial loss and market share loss, and even going bankrupt. In many cases, the new company goes bankrupt, executives are fired, and the two companies are unable to work out their differences or work together for the good of the new venture and their stakeholders.
As a big business operating in today's fast-paced and highly competitive digital world, purchasing or merging with an established tech business or brand always seems like a good idea. However, corporate mergers are risky regardless of industry, and without the proper strategy, knowledge, and decision-making abilities, mergers can not only fail, but can get pretty ugly.
Many mergers that took place over the last 20 years resulted in either a giant waste of money, or a lack of serious potential. Therefore, here we will take a look at the top 10 worst tech mergers ever.
Get Started
Claim up to $26,000 per W2 Employee
Billions of dollars in funding available
Funds are available to U.S. Businesses NOW
This is not a loan. These tax credits do not need to be repaid
The ERC Program is currently open, but has been amended in the past. We recommend you claim yours before anything changes.
Yahoo Pays $4 billion for Geocities – In 1999, Yahoo bought Geocities for approximately $4 billion. According to CCN Money, this merger would secure Yahoo's position in the online community and digital space. At the time, Geocities was the third most visited site on the web. However, Yahoo's mistake was that it didn't do much with the site, and mismanagement killed it less than a decade later.
HP Pays $1.2 billion for Palm – In 2012, HP purchased Palm for $1.2 billion. HP's decision to buy Palm for $1.2 billion never really paid off – and quite literally. Although Palm's tech devices and products, including Palm Pilots and PDAs were considered the first real Smartphone, they couldn't keep up with the competition with Apple. In 2014, HP sold Palm to TCL Corporation.
AT&T Pays $100 billion for TCI – Although predominantly a local phone business, AT&T thought it would be a good idea to enter the cable market with plans to become a big Internet player by paying $100 billion to take on cable company TCI. Wrong move. AT&T broke itself up a few years later and sold off the cable assets.
eBay Pays $2.6 billion for Skype – eBay and Skype is one of the most horrible tech merger break-ups of all time. In fact, this particular merger tops everyone's list of worst mergers. eBay purchased Skype with the hopes that online buyers would prefer VoIP calls over email. After quickly realizing their mistake, Microsoft acquired Skype for $8 billion from eBay. However, eBay retained a 30 percent in, so it wasn't a total loss for the eCommerce giant.
Microsoft's REAL "Danger" – Have you heard of the Kin? Us either… This is because the Kin, a social Smartphone that never really took off. However, Microsoft had high hopes for the Kin – so much that they purchased the Kin for $500 million for mobile phone company, Danger. This merger caused many key employees to leave the company, resulting in a complete crash and burn for Microsoft.
Cisco Pays $590 million for Flip Maker by Pure Digital – During the peak of the Flip camera in 2009, Cisco purchased Flip Maker by Pure Digital for $590 million. However, in only a few years, high-definition cameras and even video cameras were built into every Smartphone, rendering Flip obsolete, and very quickly. Cisco then sold off Flip in 2011, only two years later, making this one of the most worthless tech mergers ever.
Microsoft Loses $6 billion on aQuantive – In an effort to keep up with the buying ad company, Microsoft purchased aQuantive for $6 billion. Executives with aQuantive left the company less than two years later, and then the technology was then discarded, making this one of the most unsuccessful deals of all time.
AT&T Pays $7 billion to get into the PC business – Yes, here we see another brilliant move by AT&T: In 1991, AT&T tried to make its way into the PC business by spending $7 billion to take over NCR. This spinoff resulted in a $4 billion valuation.
Sprint Pays $36 billion for Nextel – Remember when everyone had Nextel? In 2005, Sprint paid a whopping $36 billion for major telecom company, Nextel with the hopes to boost its revenue and create a wireless powerhouse. However, this idea failed when Sprint and Nextel realized they couldn't keep up with Verizon. This downturn led to Nextel executives leaving the company, resulting in a series of layoffs, billion-dollar losses, and ultimately the significant decrease in stock throughout 2008 and 2009.
AOL and Time-Warner – Many would agree that the AOL and Time-Warner merger is one of the worst tech acquisitions in history. What started out like a good idea in 2000, this deal resulted in a shocking $99 billion loss by 2002, resulting in massive job loss, key executive departures, plummeting stocks, and finally destroying shareholder value, and crippling both companies for years. Today, the combined values of the companies is about one-seventh of their worth in 2000, making this one of the worst mergers of all time.
Author Bio
Nate Nead is a licensed investment banker with InvestmentBank.com, securities offered through Reliance Worldwide Investments, LLC. He works on select capital formation and M&A projects from real estate to technology and overseas the company's cloud-based fintech platform. Reliance Worldwide Investments, LLC a member of FINRA and SIPC and registered with the SEC and MSRB.