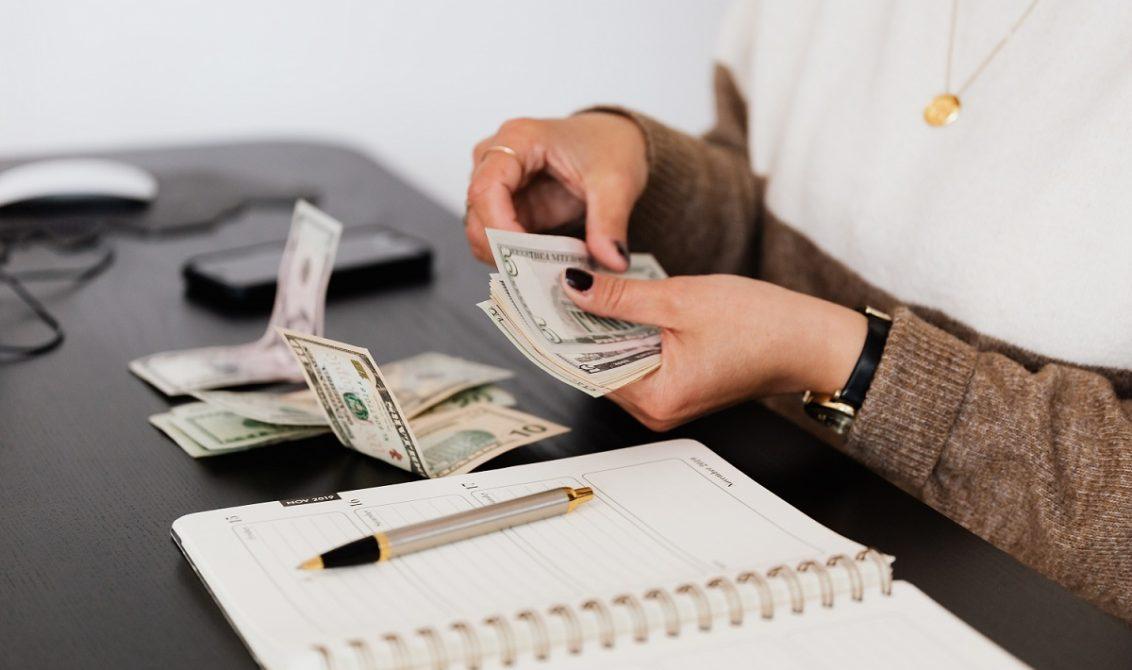 When the economy shuts down due to a pandemic, small business owners struggle the most. Now businesses are reopening across the country, but the challenges persist. You're probably thinking about money and the debt that your business has accumulated.
If you haven't been able to pay off your business debts, your creditors may turn to you for the money. They can do this by threatening you or your company with legal action.
There is perhaps nothing worse than being in debt of any type. You feel terrible when dealing with business debt. Your current financial condition is unsustainable due to the pandemic.
You're on the verge of declaring bankruptcy and possibly losing your small business entirely.
You can't deny your small business debt. But, there is no reason to lose hope. You can make efforts to get it under control or find other ways to get out of it. If you're dealing with small business debt, I'll walk you through some steps to pay off your debt and get your company back on track.
1. Look for commercial debt counseling
Commercial debt counseling is not different from regular credit counseling programs organized for individuals. Commercial credit counseling can guide you to eliminate debt and help business owners avoid filing bankruptcy. A certified counselor will design an affordable repayment plan after reviewing the organization's financial situation.
2. Borrow from personal or business savings account
Business owners can take out money from their personal or business emergency fund to eliminate debt. Once they pay off the debt, it will help to boost their credit rating. But if they have overwhelming debt, they may not be able to eliminate it by taking money from their personal savings account.
3. Negotiate with the creditors
If you negotiate with your creditors to lower the outstanding balance, then you can pay it off. If you can hire a professional debt arbitrator, then he or she can considerably lower the outstanding balance to a reasonable amount.
Get Started
Claim up to $26,000 per W2 Employee
Billions of dollars in funding available
Funds are available to U.S. Businesses NOW
This is not a loan. These tax credits do not need to be repaid
The ERC Program is currently open, but has been amended in the past. We recommend you claim yours before anything changes.
4. Opt for business debt consolidation
If you feel like you can't repay your debts through the financial advice of a credit counselor, you can take out a commercial debt consolidation loan. Getting a commercial debt consolidation loan is not as easy as taking out a personal consolidation loan, since it usually involves a much larger amount to cover the business organization. You'll need a commercial budget to assure the lender of timely repayment of the loan and they will understand that you can make your business flourish. If the lender agrees, you can take out a loan with a lower interest rate and then consolidate your payments into a single monthly obligation.
5. Hire a debt-restructuring firm to settle your business debt
You can settle business debt if you are under quite a lot of strain due to missed payments and defaults by contacting a reliable debt settlement company. The negotiator can convince your creditors to reduce the outstanding debt amount by 40% to 60%. It can be helpful for you to pay back the debt amount. Usually, the creditors agree to the proposal if they see you can opt for bankruptcy. This could create a more significant loss if they don't get any money after you pay off your secured loans. In a debt settlement, you have to make a lump-sum payment of the entire settlement amount.
6. Re-examine your small business budget
It is likely that you have followed a budget to keep your finances on track. Since you didn't achieve success with this budget, it's time to re-examine it. Allot a portion of your budget to all the variable costs like manufacturing materials. Keep track of your pennies so that you know where you're spending your hard-invested dollars.
7. Try to pay off high-interest debts
The first thing you need to do as a business owner is to identify any aspects of your company that have landed you in debt and attack them head-on. When customers aren't paying back on time, your expenses will skyrocket. If you want to avoid all this, you need to keep your customers accountable. Consider increasing the collection efforts so that you can release cash and focus on your high-interest debts. Selling off unused equipment may also be a good idea.
8. Lower your expenses
If you are struggling to make payments on your business debts, your primary job is to lower your expenses. You can use this extra money to pay off your small business debts. This is helpful to quickly pay off the owed amount and repair your bad credit.
If your business has not filed for Employee Retention Credits (ERC), you may be able to receive up to $26,000 per W2 employee.
9. Avoid transferring your company's assets
Many business owners are so desperate for aid that they transfer their company's assets to friends and family members in an attempt to hide them from creditors and lenders.
However, lenders are accustomed to tracing down these transactions and retrieving the property. You may face civil or even criminal fraud charges as a result of your actions.
10. File bankruptcy
You still have options if everything else fails. If a small business can't handle its debt, it may be time to consider selling the company, liquidating its assets, or filing for bankruptcy. Try to contact a lawyer for help.
11. Renew your insurance policy
You may find it challenging to get insurance for your firm if you file for Chapter 11 reorganization or Chapter 13 bankruptcy.
Many insurance firms are wary of providing coverage to businesses involved in these cases.
So, before pursuing bankruptcy, you should renew your insurance contract. If you continue to make regular payments, the insurance company can't cancel your policy.
12. Sell your company
If everything else fails and bankruptcy is out of the question, you may need to consider selling your company to make ends meet.
But, ideally, this will not be necessary. You should be able to repay your small business debt.
In today's economy, being a small business owner is very difficult. When you start a small business, cash is tough to get your hands on and credit is hard to come by. With the economy stuttering due to the pandemic, dark clouds keep hovering over the prospect of a sturdy economic recovery. Lenders are unwilling to lend credit at a reasonable interest rate as they are afraid of a credit meltdown. So, to finance your small business, you either have to take a high-interest loan or take several small loans, which put you at an economic disadvantage. After the initial cost of setting up your business, you need to establish it. This also requires a certain amount of funding. However, you can't go on incurring debt as if you have mounted a tremendous amount of debt; no simple debt relief option will be useful. You will be left only with the choice of bankruptcy, which can harm your credit score severely.
So, before getting into deep trouble, cut down the cost of your small business so that the amount of funding you require is low. Also, by cutting costs, you can successfully save money and pay back the debts you incurred while setting up the business.
Author Bio
Lyle Solomon has considerable litigation experience as well as substantial hands-on knowledge and expertise in legal analysis and writing. Since 2003, he has been a member of the State Bar of California. In 1998, he graduated from the University of the Pacific's McGeorge School of Law in Sacramento, California, and now serves as a principal attorney for the Oak View Law Group in Rocklin, California.