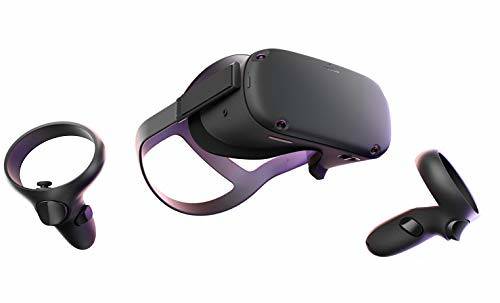 Every single year begins and closes with a list of expected industry trends for the coming 12 months, and with good reason.
Trends forecast and articulate the changes in people's buying habits and staying on top of that is essential for any entrepreneur who wants to stay in business.
We've highlighted three trends in the gambling industry that each touch on a different entrepreneurial need – it may be that all of them are immediately relevant to your business(es).
Recommended reading: Crypto Investment Strategies
Cryptocurrency continuing to rise
Cryptocurrency has had its share of ups and downs in recent years – the shifting value of Bitcoin is a lesson that the world isn't yet ready to adopt the currency wholeheartedly.
But despite this, people do want the option of paying in cryptocurrency and this is a trend that's as true of the gambling industry as it is elsewhere.
The proof is in the fact there are new Bitcoin online casinos being launched every year and even land-based casinos have cottoned on to the need to offer cryptocurrency.
This means that gambling sites and online casinos that don't offer cryptocurrency are at risk of being losing investment from gamblers who expect their changing financial needs to be met.
Get Started
Claim up to $26,000 per W2 Employee
Billions of dollars in funding available
Funds are available to U.S. Businesses NOW
This is not a loan. These tax credits do not need to be repaid
The ERC Program is currently open, but has been amended in the past. We recommend you claim yours before anything changes.
Expect this trend to increase, so keep your eye on it over the coming years and be aware of it when planning your entrepreneurial moves.  Why? Because you need to make sure people can buy your products in the way they want to.
Sports betting merging with the stock market
Team sports betting has long been the domain of gamblers who value chance – unlike games like poker tournaments where your skill is rewarded with a variety of payouts, team sports betting is determined by your ability to make the right choices and someone else to deliver on it.
That's changing (a little). How? With the merge of sports betting and the stock market.
I'm talking specifically about Football Index, a gambling platform that lets you buy shares in a football player and get a return on your investment in them as their value rises.
Sure, there's still a lot of chance involved in this but some of the variables are watered down. It becomes about an individuals capacity to improve themselves, making the success of your sports investment less subject to the performance of the opposition – in other words, there's more control over the success of your bet.
This is perfect for the data-driven fans of the enormously popular Football Manager series, so I'm predicting Football Index style betting sites to become a trend popular trend – something to keep in mind if you're an entrepreneur whose focus is on investment.
VR becoming increasing popular
VR is a trend that's been shouted about for so long that it may feel a little like yesterday's news to some investors. But don't switch off, because the numbers are suggesting that now really could be the time to catch VR.
Why am I saying this? On 27 December 2019 it was reported that Beat Saber has become the first VR only game to make it into Steam's top 100 list.
This is really important because it shows that the gaming public has really started to take to the technology, translating excitement at the possibility it offers into the reality of what it's delivering right now.
Online casinos, betting sites, and poker cardrooms have been cute to the rising interest in VR for a few years, with the biggest names in software and gambling making the best VR casinos.
Now is very much the time to get involved in VR (it is coming). Why? Because if your entrepreneurial projects don't include it then they may become redundant in a few short years.
Keeping an eye on industry trends can be a full-time job but it's one that's essential – failing to keep pace with changes in the buying and selling markets could turn a successful entrepreneur into a has-been overnight.
These are just there areas where trends in the gambling industry can help entrepreneurs to stay in business, but don't limit yourself to them or, indeed, to just the gambling industry – stay on top of all the changes you can and you'll be able to evolve the offering of your business(es) to meet the evolving needs of your customers.