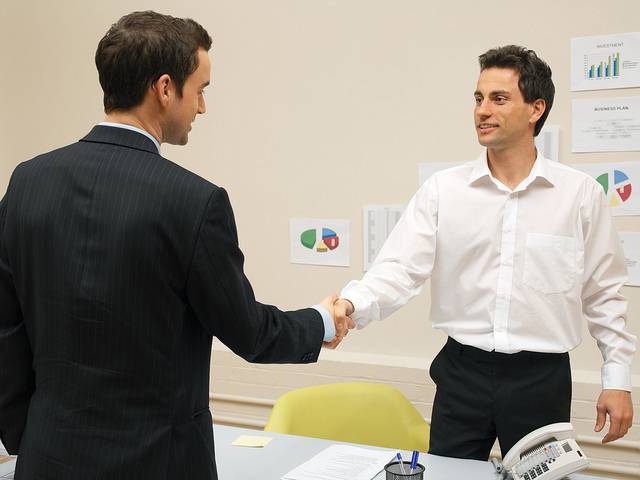 One of the best aspects of investing in real estate is that it requires very little money down. There are many options to go into this kind of investment with no capital. An angel investor is one of them.
An angel investor is essentially a wealthy person or organization who will front the costs for a real estate purchase in exchange for a portion of the profits and your expertise in real estate. It's a mutually beneficial agreement that typically ends in both parties making a decent profit.
The investor covers the cost of the investment, usually with some royalties involved, and you pocket the rest. Though you'll give away a large chunk of your profits, it can be a more effective way to make money in real estate, because you can avoid the conventional loan and interest fees.
But it's not easy to find an investor who's willing to purchase several hundred thousand dollars worth of property. Finding an investor is typically the most challenging step.
Investors have to put up a lot of money on the mere promise of returns. Getting their cash on your side takes some persuasion.
Use Proper Communication
Effective communication is essential in real estate, particularly if you're looking to invest. It can actually be the key to landing a good investor because it's such a useful tool for making a connection and keeping the investor informed.
Get Started
Claim up to $26,000 per W2 Employee
Billions of dollars in funding available
Funds are available to U.S. Businesses NOW
This is not a loan. These tax credits do not need to be repaid
The ERC Program is currently open, but has been amended in the past. We recommend you claim yours before anything changes.
Because technology is ubiquitous, there's virtually no excuse for leaving the investor out of your communications. "Modern workers are no longer tied to any one location," says an article from the all-in-one communication tool DialPad. "They're able to achieve high levels of efficiency from just about anywhere."
Use the tools that are at your disposal. Send regular emails, update with SMS messaging, hold conference calls, and participate in other forms of communication to keep investors up to date. Solid communication is the best way for them to be assured their investment is in smart and safe hands.
Be Prepared for Meetings
You should never walk into a meeting with a potential investor without being fully prepared. Be ready for common questions and uncommon ones, and have a contingency plan if the situation starts to go south. This is what all investors will expect, and they'll give their money to the most prepared candidate.
Being prepared shows that you take the endeavor seriously. If you're eliciting hundreds of thousands from an investor, you better show as much enthusiasm in the way you prepare for meetings and presentations as you might for the money.
Get all the details in order. Have you already figured out your financial end? Is your team well managed and dedicated? Are the details of your business plan laid out and ready for an investor's perusal? You'll never secure an investor if you don't dot your i's and cross your t's.
Build Strong, Meaningful Relationships
It's all about the relationship when you're dealing with an angel investor. It's impossible for them to develop trust and faith in you if they don't get to know you and your character first.
Angel investors will put equity into your venture only if you establish a strong relationship. First, look for investors that mesh with your personality.
You'll be working fairly closely with this group for some time, and ending meetings in arguments won't lead to an effective business deal. You have the power to choose the investor, so make sure it's the right fit.
Next, focus on fostering a strong relationship. Like a plant, it must be tended constantly. Open communication, honesty and transparency, regular updates, and other elements of a strong friendship apply here. Remember, you're investing in people as much as real estate, and your investors will expect appropriate attention to protect their finances.
The above tips are a good start, but every deal will be different. You'll need to hone your strategy to match the situation, and don't be discouraged by pitfalls along the way.
You have the power to make a strong relationship and a profitable deal if you're willing to give time and effort that's worth as much as your investor's money.