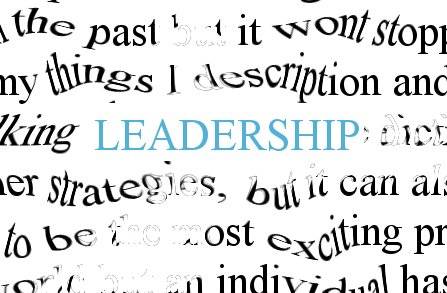 Whether you launch a business from scratch or buy an existing venture, it's important to ensure you have the leadership skills necessary to take your organization to the next level. You want to become a leader who is known not only for getting great results but also for being someone people want to work for.
When you examine some of the world's best CEOs and other leaders, you'll notice there are certain qualities and skills they all have in common. These are things you need to work on developing in yourself, too, regardless of your industry. Read on for three key ways you can become a better leader and help your business to soar.
Keep Learning New Things
One of the most important things you can do is keep learning. Top leaders are people who aren't content to get to a basic level of knowledge and then stop; instead they continually look for ways to grow and develop.
They challenge themselves to try different, difficult or uncomfortable things. They're open to new experiences and are always on the lookout for interesting opportunities. They listen to the opinions and ideas of others and learn from their mistakes rather than shutting down. A big part of being a successful entrepreneur is, after all, being open to taking some (calculated) risks.
To develop your experience and skill set, there are lots of paths you can take. Depending on what gaps you have in your knowledge, you might decide to read books, blogs, newsletters, white papers, reports and the like or attend regular conferences, trade shows and other key industry events. Also helpful are seminars, lectures, workshops, forums and other places where you can learn from expert guest speakers or pick up tips from your peers.
Get Started
Claim up to $26,000 per W2 Employee
Billions of dollars in funding available
Funds are available to U.S. Businesses NOW
This is not a loan. These tax credits do not need to be repaid
The ERC Program is currently open, but has been amended in the past. We recommend you claim yours before anything changes.
A way that many entrepreneurs really grow is via university courses, whether undergraduate or graduate degrees. MBAs in particular are popular and surprisingly accessible. You might wonder, "How much does a university MBA cost?," but these days, they're more affordable than ever and can be obtained online, so you can complete your studies while still running your business or preparing to launch one.
Develop Helpful Personal Traits
Leaders need more than just knowledge and experience. They also need certain personal traits that help them to excel at leading teams, motivating people and getting the business through challenging times.
Focus, for example, is key. With so many potential distractions in business, it's easy to get pulled away from your main goals, values and mission. However, the more focused you are, the more you'll ensure you and your business stay on track. This increases your productivity levels exponentially and also means you'll lead by example for your staff members.
Resilience and perseverance is also important. No matter how carefully you plan to launch your business, or how detailed your plans are for the execution of marketing campaigns, product launches and other key events and programs, things will go wrong at some point, and/or you just won't achieve the results you're after.
As such, you must be resilient enough to pick yourself up and keep going. You need to be able to persevere and to avoid despondency over the rejections you receive as you try to build your venture. Other key traits to develop in yourself include confidence, creativity, the ability to problem solve and delegate, organizational skills and a strong sense of vision.
Work on Your Communication Skills
Lastly, don't forget to work on your communication skills. No matter which field you're in or the products or services you sell, you must be able to communicate effectively. During your business career, you will need to get your ideas and opinions across to a variety of people, including potential partners, investors and lenders; job candidates and employees; journalists; customers; shareholders and other internal and external stakeholders.
People with well-developed communication skills can inspire and motivate others, explain their vision and mission for the business, sell people on products, services or ideas, negotiate for better terms and handle conflict effectively. They're also good at listening and helping other people feel heard and understood.
Remember to work on how you communicate in different ways. For example, there's not just face-to-face discussions but also written communications, group presentations and body language. Read books about communication, particularly in a business setting, and consider signing up for sessions with groups like Toastmasters, where you can practice your public speaking skills.