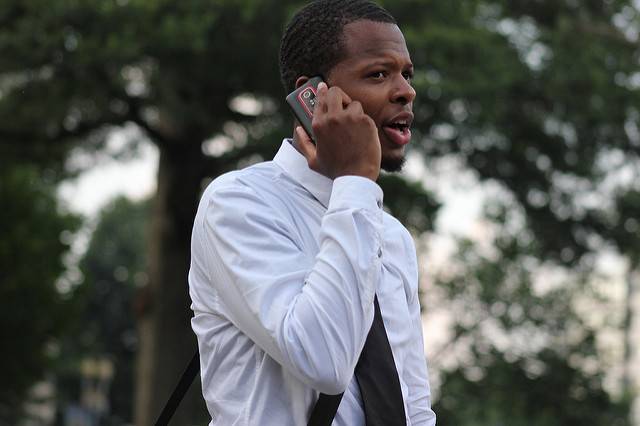 Globalization creates a fierce and unforgiving competition but also opens the doors of the global market to small companies. During the last decade, businesses started to shift and digitalize their business. Interestingly, the 3PL (Third-Party Logistics) market grew to a whopping $932 billion industry in 2018 and has recorded a steady growth since 2010. 
3PL services provide businesses needing support with logistics and supply chain management, which enables those companies to focus their resources on their core business and maximize revenue. Since the 3PL market is continuously growing, there are many companies offering logistics, warehousing, and fulfillment services.
Keep reading as we're going to discuss the key aspects that make the right 3PL partner that will help your business thrive. 
What is 3PL and How It Can Make Your Business Thrive?
3PL is a service that provides businesses with a complete logistics solution, including warehousing, product shipping, inventory management, and forecasting, and packing. Since the entry barrier to most markets is getting lower, small businesses follow the trend of outsourcing the logistics operations to 3PL companies. According to extensive 3PL research from Korn Ferry, 81% of companies reported the usage of transportation services, while 69% of businesses are using warehousing services. 
If you're thinking of outsourcing 3PL services, it's essential to understand the benefits:
Higher scalability and flexibility due to market changes 
Businesses experience demand fluctuations caused by seasons, events, or the global economy. 3PL offers flexibility that enables you to scale logistics services depending on the current demand, which reduces warehousing costs. For instance, during infamous Black Friday, in 2019, there were around 93 million online buyers. 
Customer satisfaction 
Since 3PL companies are usually established in their industry, their work processes are very efficient, resulting in excellent response time, on-time delivery, and higher reliability. These aspects lead to customer satisfaction, which potentially increases brand reliability and revenue in the long-run.
Access to specialized technology
3PL companies invest in improving their core business, which includes following the latest technology trends as the continual improvement provides a competitive edge. It allows small businesses to access advanced technology such as real-time order tracking, analytics and reporting tools, integrated payment solutions, and route optimization tools for efficient resource allocation. 
Get Started
Claim up to $26,000 per W2 Employee
Billions of dollars in funding available
Funds are available to U.S. Businesses NOW
This is not a loan. These tax credits do not need to be repaid
The ERC Program is currently open, but has been amended in the past. We recommend you claim yours before anything changes.
Financial savings 
Since 3PL companies focus on logistic services, they already have established networks of reliable service providers. If you take into account that an average 3PL company manages multiple companies, it gives leverage when negotiating the prices with shipping companies, which ultimately results in financial savings. 
Business and revenue growth 
The critical role of 3PL companies is ensuring business and revenue growth by giving access to new markets. For instance, your London-based business is looking to establish a presence on the USA market without overspending. 3PL offers location specific and efficient warehousing services, transportation, inventory management, and labor, which supports businesses' growth without spending on logistics infrastructure and management. 
On the other hand, it's essential to understand that 3PL services come with downfalls and challenges:
Losing control over certain work processes 
The loss of control is a usual scenario with service outsourcing. It's imperative to communicate the critical collaboration aspects and establish a transparent partnership. For instance, advanced analytics, reporting, and real-time technologies enable companies to track each outsourced process and help achieve comfortable control levels.
Increased cost 
In theory, a 3PL provider saves time and money, but it can prove wrong in practice. For instance, 3PL providers usually manage multiple businesses and share resources among them. If an unexpected surge of demand comes, such as record-breaking Cyber Monday or Black Friday, you'll need more capacity, which results in higher costs due to scarcity of resources. Also, you have little to no control over negotiation and deals between 3PL and other logistics companies, which disables you to control the costs.
Lack of business understanding 
3PL providers usually manage logistics processes for multiple companies that operate in different industries. It can lead to a lack of business understanding caused by the scarcity of resources to shift the attention to each customer. Communicate your business needs and goals with the 3PL provider and figure out if they can satisfy your business needs and reach your goals. 
Key Questions Before Picking the New 3PL For Your Business
There is no 'one-fits-all' 3PL provider, and here are the key questions to ask before choosing a 3PL company. 
Which services does the company offer?
Figure out the processes you have to outsource based on your business needs. Some 3PL service providers offer a bundled service that can be attractive initially but not effective in the long run. Instead of choosing a bundled service, it's better to outsource critical logistics services. It will cost you less, and specialized professionals will take care of your operations. 
How long has the company been in business?
Longevity shows the business's ability to adapt to the market, technology, and policy changes. Nowadays, the global market is prone to change more than ever, and you want a stable and reputable 3PL company that has a proven record of adapting to external factors. If the company has been in business for a decade or more, it can indicate they already possess infrastructure, technology, and partnerships, which ensure transparency and high flexibility. 
What are the costs and is pricing transparent?
Before choosing a 3PL provider, make sure to compare the service costs of relevant providers. Some companies aren't transparent with their pricing, and you can expect hidden fees, so communicate every cost before agreeing on collaboration. Low prices can indicate that the 3PL company doesn't possess the required technologies, partnerships, capacity, or experience to deliver compared to higher-priced competitors.
What is the level of customization and personalization of the service?
Always look for a flexible company that can adapt to your needs and offers a personalized service. It indicates that the company cares about your business success and justifies the invested resources.
What kind of technology and software does the company use?
Always check the technologies and software the company uses. Being able to track the processes and get detailed reports supports further business growth. 
How efficient is the customer support?
At some point, you'll need assistance. It's recommended to go with the company that offers multiple communication channels as it will ensure the availability.
Choose a 3PL provider that fits your business needs
Choosing a 3PL provider can make or break your business. It's vital to know your business needs as there is no 'one-fits-all' 3PL provider. Compare all the features, offered services, and prices. Check how long the company has been in the business and which technologies they use. One of the most important factors is their ability to adapt to your business needs and constant market changes. 
About the author
Will Schneider is the founder of insightQuote, a match-making service for B2B services, and writes informative posts about fulfillment services at Warehousing And Fulfillment He is passionate about helping businesses find the right solutions to improve their operations. When not working, Will enjoys coaching youth basketball.