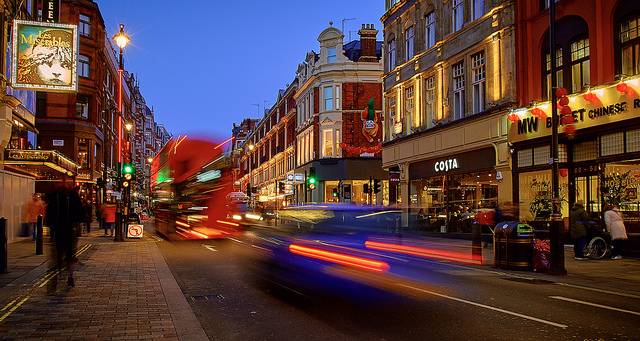 There are many reasons to live and invest in a property in London, the capital of England and its biggest city. In recent times, London has emerged as one of the most popular places to invest in real estate. Foreign investors have also gained benefits from the massive rise of the properties' prices. All in all, the properties in London offer numerous advantages for both locals and foreigners.
Before you find a property for sale in London, read more below to learn the different advantages of investing in a property located in the city:
The Property Market Is Expected To Recover From The Recent Global Issues
The London property market has suffered some losses in the past few years because of the Brexit and pandemic. Most notably, the rental market has experienced a shift in line with the changing market trends. Because of the pandemic, people tend to look for places in the suburbs to avoid crowds. With lesser demand in city center properties, the values of these properties will also decrease. This means you can buy a property at a lower price if you invest in these today.
Vaccines are already released to manage the virus's spread. Gradually, with businesses opening and people going back to their jobs, the city will open its doors once again. This may not happen in the coming year, but the city's state is expected to recover in the next two to three years.
With that, you can expect the property market to bounce back. This will make the property's price regain its original value, which will give you considerable gains.
A Great Place To Live In
As mentioned, the situation of the London property market is ideal for overseas investors. This is because they can get the best rates for their investments and also make profits through rentals. Many people see London as an excellent place to live in because it's a city packed full of opportunities, a vibrant and diverse economy, and a dynamic and multicultural population.
Get Started
Claim up to $26,000 per W2 Employee
Billions of dollars in funding available
Funds are available to U.S. Businesses NOW
This is not a loan. These tax credits do not need to be repaid
The ERC Program is currently open, but has been amended in the past. We recommend you claim yours before anything changes.
Because the city has a lot to offer, many people find themselves moving into the city to build a life, start a career, or settle down. This makes London an excellent opportunity for people to invest in rental properties or residential homes.
A Well-Developed City
Since the rates are continually rising, there's always a huge demand for properties in London. Moreover, London has a well-developed infrastructure with key transport stations and hospitals. London also has several businesses and tourist attractions, making it an excellent place to invest in commercial properties, hotels, or accommodation properties.
For example, in the last two years, Shepherds Bush and Peckham Rye were considered property hotspots. This is because these two locations have introduced new business opportunities and a lot of local attractions. Residents of these places can enjoy restaurants and bars, which are also accommodating to tourists.
Transport Links Ensures High Traffic In The City
Due to its transport links, London is a remarkably well-connected city. The town has an adequate transport system that helps you get around the area and it also has transport links for far-flung places. There are train routes that passengers take to get to different parts of the country. The Eurostar also takes people to further locations in the UK.
There are also several airports in the city like Heathrow and City Airport. The high-speed rail links, like London Gatwick and London Stansted, help people go to different places faster. With that, you can expect businesses to strive in the city.
Final Thoughts
If you're looking forward to buying some properties in London, it's advisable to do proper research and analysis about the prices and investments' location. You can get plenty of information about the different areas and the properties related to that area on the internet. You can also consider getting help from experienced professionals who can help you with your investment. All the advantages of investing in London properties can only be harnessed if you play your cards right.
Author Bio
Gordon Singleton is a full-time blogger who writes about business, investment and real estate.