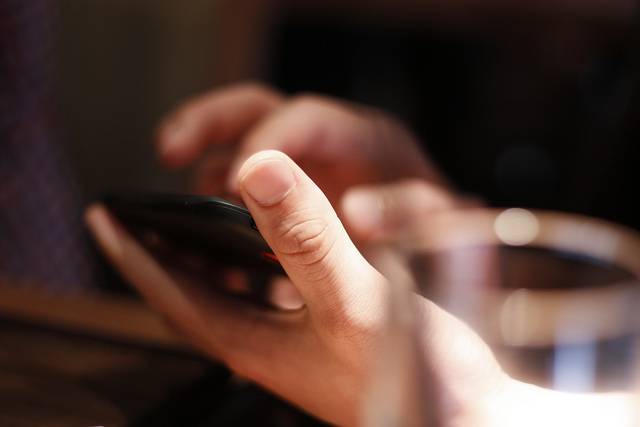 It should be no secret that Americans spend a lot of time on their mobile devices each day. Consumers in particular are spending upwards of five hours a day on their phones now.
People use their smart phones for anything from communicating with their friends to searching or places on the go to doing research on the web. Consumers also use their phones to shop for houses and see current market prices.
Millennials especially will almost always use their phones when researching property listings. As a result, real estate agencies would be well advised to take advantage of this by investing having a high quality mobile app created for them as well.
If you're still not convinced, here are four reasons why having a mobile app is a must for real estate agencies:
1 – An App Will Do The Work For You
Perhaps the biggest advantage of all to real estate agencies having their own app is the fact that the app will essentially do a lot of the work for them. Apps are multifunctional and can fill in your buyers on information concerning your listings that you would otherwise have had to tell them.
Furthermore, apps will provide you with tracking information regarding your customer base, and you can also gain valuable information on which listings have the greatest amount of interest in them as well. If every real estate agent at your local agency was armed with this information, it would be incredibly valuable.
Get Started
Claim up to $26,000 per W2 Employee
Billions of dollars in funding available
Funds are available to U.S. Businesses NOW
This is not a loan. These tax credits do not need to be repaid
The ERC Program is currently open, but has been amended in the past. We recommend you claim yours before anything changes.
2 – An App Will Increase Your Customers Appreciation
If your real estate agency has an app, chances should be good that your customer's appreciation for your agency will increase. People are very busy with their lives these days, and apps that display all the information they need to know on local property and housing listings will make the home buying process significantly easier for them.
If done right (and you can discuss what you want featured in the app with real estate app developers), your app can include features such as the ability to send real estate agents messages, photos on the houses and properties, an outline of all relevant information on the home, and so on.
Simply put, having an app will greatly improve your agency's customer service.
3 – An App Allows You To Take Advantage of New Tech
Another big advantage to using mobile apps is the fact that they allow you to take advantage of new technologies, such as 3D visualizations, virtual tours, and even augmented reality (where a digital image will be laid out over the physical world, through the screen for your phone).
These kinds of technologies will make your app far more appealing to customers, while also making it easier for your agents to show properties and homes to potential buyers. It also signals to people that your agency is remaining caught up with the times, if not staying ahead of the times, in contrast to other agencies.
4 – Apps Will Make It Easier To Target Millennials
Currently, approximately one third of home buyers are millennials, which makes them the biggest home buying generation. Millennials also use their phones more than any other generation, and several will actually prefer to communicate with you either through texting or email rather than by phone calls.
All of this information together means that apps will simply make it far easier for you to target millennials, and furthermore, millennial home buyers are likely to have a better experience (or at least a better perceived experience) working with your agency if your agency has an app as well.
Take note that just because millennials like to use apps does not mean that they don't like working with real estate agents. On the contrary, even though almost all millennial home buyers use phones and apps as part of the home buying process, over ninety percent of them still use agents to help with the transaction as well.
Mobile Apps For Real Estate Agencies
With roughly four out of every five homebuyers using their phones (and specifically using apps) as part of the process for researching and buying new homes, your real estate agency will definitely be missing out on a large chunk of the market by failing to have your own real estate app developed.