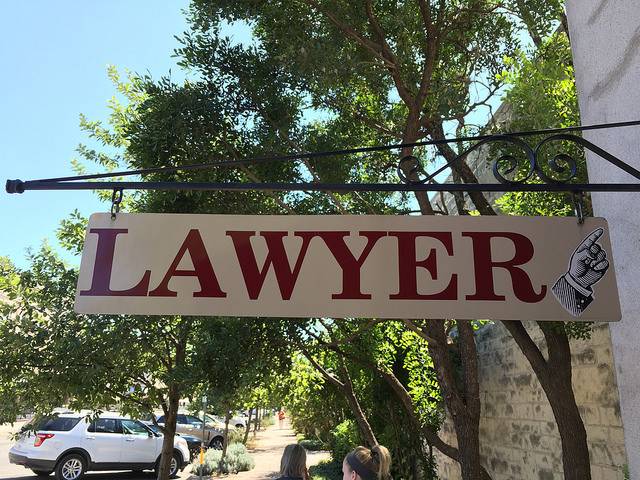 A lawsuit is one of the occurrences that can severely injure a small business. Aside from legal fees and the time squandered fighting it (as well as possible damages), a lawsuit will put a significant dent on your reputation, exposing your business to further loss of revenue.
Understanding Personal Injury Claims
Personal injury claims relate to physical or psychological damage caused to someone as a result of negligence by another. A successful personal injury claim results in financial compensation to the injured. A slip and fall suit is just that; a person slips and falls while on your property, and they are injured as a result.
The most common personal injury claim is a slip and fall suit, according to Steinberg Goodman and Kalish, "…Property owners and municipalities are responsible for providing safe and adequately maintained properties for tenants, invited guests and even trespasser".
Slip and Fall Liability
Business owners, especially those running businesses that do not see heavy traffic of customers tend to overlook the care and maintenance of their properties. This leaves the business open to a slip and fall accident, and a subsequent lawsuit.
For you to be liable, it has to be demonstrated that you:
Get Started
Claim up to $26,000 per W2 Employee
Billions of dollars in funding available
Funds are available to U.S. Businesses NOW
This is not a loan. These tax credits do not need to be repaid
The ERC Program is currently open, but has been amended in the past. We recommend you claim yours before anything changes.
Knew about the potential danger on your property.
Should have known about a potential danger on your property.
Are responsible for the condition-either by causing it, or by not rectifying it in sufficient time.
Had reasonable time to repair the condition or bar its access, but you failed to do so.
4 Ways To Protect Your Business From a Slip and Fall Lawsuit
1. Be Vigilant
Eliminate any chances of such injuries by ensuring proper care of your premises. Your duty as a business owner is outlined in the legal duty of care, whereby you are bound to take every reasonable care and action to prevent harm upon persons on your business property. It is your job description to inspect every square foot of your property and spot any possible hazards. This can be anything from bunched carpet to loose tiles. Anything that can cause a fall is a hazard that has to be addressed.
2. Prevent and manage spills
This goes for all businesses. A simple coffee spill can tie you up in litigation for months. For restaurants and hospitals where this is particularly common, have someone on hand at all times to mop up and dry any spills on the floor as well as collect any items that one can slip on.
3. Manage cords
With all the gadgets and equipment in workspaces today, your business is likely to be laden with wired, cords and cables to support your equipment.
Plan your office layout in a way that these cables can safely be stapled under the flooring, or that they face the fall, as opposed to walkways and paths with human traffic.
4. Use clear signage when necessary
Use clear, well-placed signage. Reflective tape is excellent for attracting attention and awareness. This should be used to warn of possible hazards, for example, a wet floor during cleaning, loose rocks, a low roof where people should watch their heads and so on.
You can go a step further and take photos of all these warnings, mark and signs and their locations. Document your property inspection routine as well to showcase good faith and your reasonable steps towards preventing accidents on your property.
While individuals can avoid slips and falls by paying attention to their environment, you are liable for overlooking any small details that can cause a fall. For this reason, use the above tips, not only to protect yourself from litigation but to also ensure you have a safe environment for everyone.