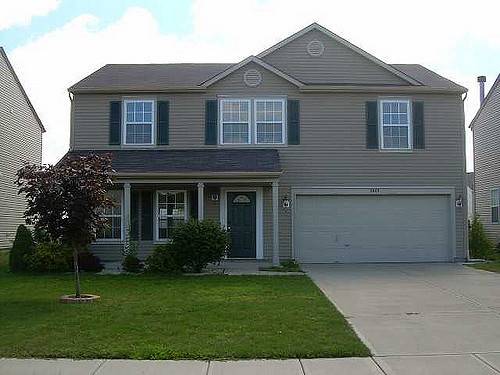 Ever thought of a great place in the United States of America where you can get a property, settle with your family, or build your home? Pennsylvania should be one of your points of call. It is a beautiful place to move your family to and raise your kids.
Pennsylvania is a historical city, one of the original 13 founding states of the U.S. with beautiful cities such as; Philadelphia, Pittsburgh and lots more. Pennsylvania is also memorable as the location of some major historical events in the United States such as the United States Declaration of Independence, the drafting of the United States Constitution and the American Civil War.
Pennsylvania has a whole lot of amazing properties you can buy in different cities. To spice it up, these recommended locations have good schools in case you are not sure on how to enroll your kids.
The major challenge parents face when moving is their kids need to be enrolled in a new school.
Document Required For Enrollment In A New School
Get Started
Claim up to $26,000 per W2 Employee
Billions of dollars in funding available
Funds are available to U.S. Businesses NOW
This is not a loan. These tax credits do not need to be repaid
The ERC Program is currently open, but has been amended in the past. We recommend you claim yours before anything changes.
To enroll your kids in school here are a few things you need:
Proof of residency
Immunization record
Proof of guardianship or custody
Emergency contact of parents or guardian
Application form
Other documents that may be required include:
School records (grades)
Records from Individualized Education Program(IEP)
Teacher recommendations
These are some of the reasons why you should consider Pennsylvania when looking for a home: the security is good, entertainment abounds, and great schools are awaiting you and your family in Pennsylvania.
The locations below have a great schooling system and the environment is friendly enough for your kids to fit in. 
Chesterbrook
Chesterbrook is located in the suburb of Philadelphia. It has lots of good properties and most residents own their homes. There are lots of parks, restaurants, and coffee shops. It is crime-free and good for family life. Chesterbrook Academy Wayne is one good school you can enroll your kids in this area.
Mount Lebanon Township
This suburb of Pittsburgh is located in Allegheny County. There are lots of breathtaking properties you can buy from in Mount Lebanon Township. It is a friendly and accommodating town. The streets are very walkable and the transport network is amazing. Amazing schools in the area include Markham El schools, Foster El schools, Mt Lebanon Senior high and other schools of high standards.
Boalsburg
Boalsburg is one of the best places you can stay in Pennsylvania. It is very safe. It is located in Center County. It is not populated and has a good housing system. Large musical events and art festivals attract lots of visitors to Boalsburg. Amongst the tops schools, you will find around is the Saint Joseph's Catholic Academy.
Penn Wynne
This suburb of Philadelphia, Pennsylvania has a population of about 5,700. Residents of Penn Wynne enjoy the urban-suburban feel. It is a safe place and it is good for families to live. Schools around here include Friend Central School, Perelman Jewish Day School, Robert J Wilf Pre-school and Kindergarten and many others.
Swarthmore
Located in Delaware County in Pennsylvania, Swarthmore gives you access to highly-rated public schools. There isn't much of a nightlife and crime is almost nonexistent. Swarthmore is a beautiful place to get at home and there are so many beautiful properties to choose from with different price ranges. Top schools in this area include Swarthmore-Rutledge School, Grace Park El School, Notre Dame de Lourdes School and many more.