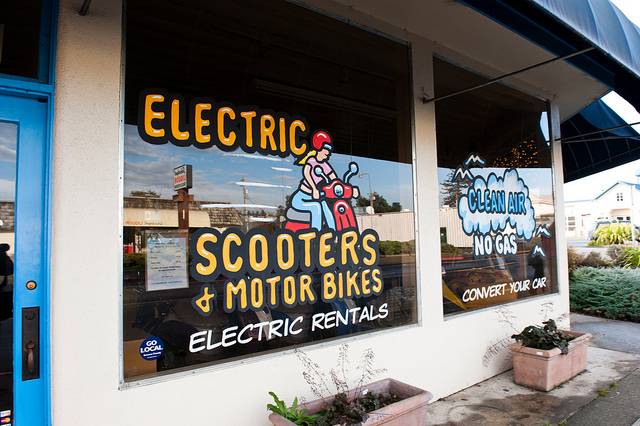 If you are thinking about a way to make more money while allowing you to have more free-time, the rental industry could be the solution you are looking for. There are all kinds of solutions to make money by renting stuff out, but some ideas are better than others.
An excellent way to reduce your own living expenses, while making money is to rent or sublet rooms in your house. In no time, your tenants will be paying your mortgage, which will allow you to either work from home or work on a part-time basis, leaving you with plenty of time for your favourite hobby. Living rent free is an awesome feeling, but it implies sharing your kingdom with strangers. It might not be the solution for everyone.
Some rental businesses do not require your presence after you have delivered the items, which gives you a bit of free time, but they might not always be the most pleasant things to transport. In this category, you will find dumpster rentals or portable toilet rentals. This area is clearly not meant for the faint of heart.
Get Started
Claim up to $26,000 per W2 Employee
Billions of dollars in funding available
Funds are available to U.S. Businesses NOW
This is not a loan. These tax credits do not need to be repaid
The ERC Program is currently open, but has been amended in the past. We recommend you claim yours before anything changes.
Because of the importance that exercise and nature are gaining in our leisure, having an outdoor adventure rental enterprise might combine business and pleasure for you. Such businesses would carry a wide range of elements necessary for others to enjoy the outdoors such as tents, fishing rods, and hiking equipment, just to name a few. If you offer your services as tour guide, you get to enjoy the outdoors while others pay the cost for your hobby.
Another popular field of rental businesses covers anything with wheels. Think of bicycles, scooters, e-bikes, motorcycles, procycles, or ATVs. Your customers benefit from the collection of toys you have accumulated over the years while you make enough money to buy newer toys. As long as you have the storage space and are located in a desirable place, this could be a neat gig for you.
Finally, the most popular field in the rental industry for this decade is the Party supply business. Can you believe that people make money renting items such as popcorn machines, chocolate fountains, cotton candy machines, bouncy castles or inflatable obstacle course? Let's not forget the profit you can turn in by supplying audio equipment for music or entertainment. You have a huge storage facility? Why not provide tables, chairs and tents for official events while you are at it? The best part of owning a party supply rental business is that your job is to deliver and pick-up the material. There is no need for you to attend the event and while your products make money for you, you get a few hours to yourself.
It is amazing to consider how the 21st century provides numerous opportunities for individuals to become financially independent and devote their time to their passion rather than to their profession. We are far from the industrial era when the average work day consisted of twelve hours spent in a poorly lit and poorly ventilated factory. I love progress!