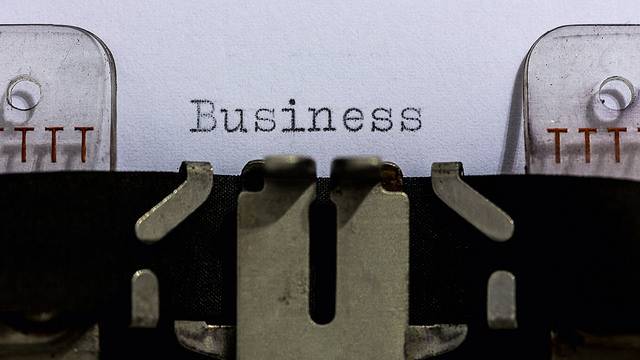 Are you growing tired of your job? Does it feel like time for a change?
It could be time to buy your own business – especially if the following five scenarios ring true.
1. Love the work, hate the job
If you really enjoy what you do, but not the way you're being asked to do it, that implies you have your own ideas about how things should be done. Perhaps you've already imagined how you would do things differently if it were your business.
You also hate the rigid constraints of the 9-5 routine.
You don't mind hard work – on the contrary, you're prepared to work overtime when your workload demands it. You just resent having to clock in and out at specific times – and paid holidays and sickness pay aren't enough to compensate.
2. You're keen to call the shots
This is a big reason why people decide to invest in their own business. But wanting to take the big decisions has got to mean shouldering the responsibility too. If that's acceptable – even exciting – to you, then business ownership could boost your self-esteem, motivation and, unburdened by dissenting voices now you're in full control, even creativity.You will also be free to choose the working hours that suit your and the business's needs best. Far from being a passport to idleness, you see this as an opportunity to arrange your schedule to maximize productivity.
Get Started
Claim up to $26,000 per W2 Employee
Billions of dollars in funding available
Funds are available to U.S. Businesses NOW
This is not a loan. These tax credits do not need to be repaid
The ERC Program is currently open, but has been amended in the past. We recommend you claim yours before anything changes.
Most likely, running a business will mean you'll work more rather than less – but this does not faze you, because control is everything. Every hour you work will be contributing to the success of the business and the price you achieve when, eventually, you decide to sell up.
3. You relish the prospect of taking on multiple roles…
Working for someone else means you're a cog in a wheel with a defined and limited role. But once you have your own business, you have the opportunity to grow in many different ways.
In fact, you'll have to learn fast to survive and thrive. You probably won't have enough cash to hire many, or any, employees in the early days, so you'll have to moonlight as bookkeeper, marketer, IT specialist and more roles besides.
4. …But are prepared to delegate
When the company grows, however, you'll have to hire employees and delegate some of your many roles and tasks, because you simply can't do it all. But that's OK, because you enjoy managing people and assigning duties.
You trust in your capacity to inspire and motivate others, as well as to spot talent and understand which job applicants will be a good fit for your company culture.
5. Your family would back your decision
Abandoning a steady income and paid holidays, switching from employment to self-employment is a huge lifestyle change – one that will affect not just your life, but the lifestyle of your family too.
If your wife, husband or partner supports your aspirations to buy a business, then great – so long as they understand fully the risks involved. Honesty, therefore, is essential.
Fortunately, buying a business is generally less risky than starting one from scratch. Provided you choose your sector carefully, you will inherit revenue streams, a solid customer base and a trusted brand. If the business has a positive trading history, then you're essentially buying an income, whereas start-ups often take several years to even turn a profit.
If most or all of those five scenarios resonate with you, then entrepreneurship could be your destiny – if not now, then eventually.
Author Bio
Melanie Luff is an Online Journalist for BusinessesForSale.com, the market-leading directory of business opportunities from Dynamis. Melanie writes for all titles in the Dynamis Stable including PropertySales.com and FranchiseSales.com.