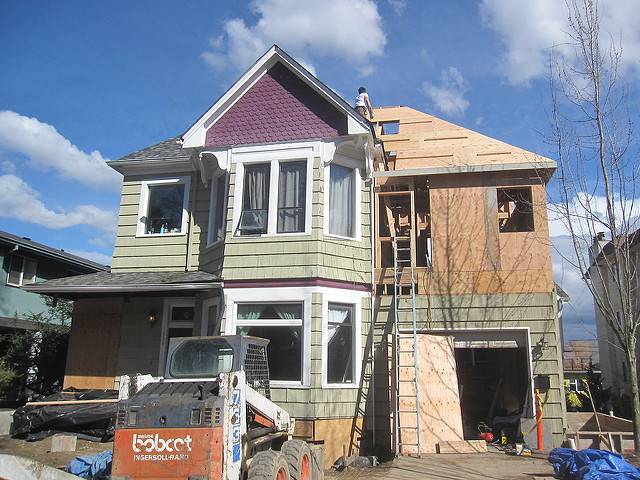 Investing in real estate can be a rewarding career, but it's not easy. This is especially true if you're investing for the first time. More often than not, you'll have to accomplish several tasks before you can ensure your success in the industry. Fortunately, you don't have to go through this process alone—you can now hire home remodelers for your next investment property and make your life easier as an investor.
Home remodelers, such as Ironwood Custom Builders, operate in various locations. Aside from the convenience and accessibility, here are some reasons why you should hire home remodelers for your next investment property:
1.    They Can Get It Right The First Time
Before you can earn money through properties, you need to shell out a certain amount first. You'll have to buy a property, upgrade several fixtures and amenities, and sell it at a higher price. This process might sound simple but do you actually know which fixtures and amenities to upgrade? Are you experienced with cabinetry, flooring, and tile installation? If you opt to upgrade your property on your own, you can be susceptible to committing mistakes, and these mistakes can translate to more expenses.
If you want all of your upgrades to be done right the first time, hire home remodelers. They have years of experience in upgrading any type of property, which means that you only have to invest in buying materials once. Hiring them will be cost-effective because you'll be able to save yourself from unexpected expenses. After all, you want these properties to become the source of your income, not the reason for your bankruptcy and debts.
2.    You Can Take Advantage Of Expert Design Services
Get Started
Claim up to $26,000 per W2 Employee
Billions of dollars in funding available
Funds are available to U.S. Businesses NOW
This is not a loan. These tax credits do not need to be repaid
The ERC Program is currently open, but has been amended in the past. We recommend you claim yours before anything changes.
You basically own a property (for a time), which means that you can do anything with it. You can install whatever you want in the property with the hopes that this can actually increase its value. However, when you're still a novice in the industry, do you know how to design the property accordingly? Are you aware of the design strategies that will attract buyers and increase the value of the property? Hiring home remodelers can save you from going through these dilemmas.
Home remodelers are adept in interior design, making them the best people to create your new bathroom or come up with kitchen renovation ideas. They can also set your expectations properly, so you'll know whether or not the vision you have in mind is feasible in the property you have. Most importantly, home remodelers will guarantee that the finished product will meet or even exceed your expectations as a property investor.
3.    You'll Experience Less Stress
As mentioned, you'll have a lot of things on your plate once you decide to invest in real estate. If you don't have any background on the industry, you have to research on the existing market, the performance of your competitors, and the demands of your potential buyers. If you want to take several responsibilities off your shoulders, hire home remodelers. They will take care of improving the value and overall look of the property. They will basically manage all of your renovation projects, from choosing which design is appropriate for your available floor space to deciding which flooring material goes best with your property. Because of their professional services, you'll have more time and energy to take care of other important matters.
4.    They Can Get Any Job Done Faster
Time is an important factor in real estate investing. All of your potential buyers will buy elsewhere if your property takes years to be fully renovated. Once your potential buyers are gone, your property will end up being stale in the market. You can steer away from this direction by hiring home remodelers. Because they already have the experience and tools for the job, they can guarantee that every renovation project is done promptly without compromising quality.
5.    They Also Focus On Safety
Being a property investor gives you the liberty of upgrading your property on your own. You can install new tiles in your bathroom or carpets in your living area. You can do all of these things by relying on DIY solutions but can you actually do it safely? Can you install tiles on your own without tripping or being injured? Hiring home remodelers can ensure that all of your renovation projects are done safely. When everyone is safe during these projects, you don't have to worry about paying for expensive medical bills or briefly halting your property investing career.
Choose The Best
Hiring home remodelers might require money from your pocket, but because of their skills and experience, working with them will be worth it in the end. Just make sure that you're hiring a home remodeler that has an excellent track record in the industry and offers you reasonable prices for high-quality products and services.