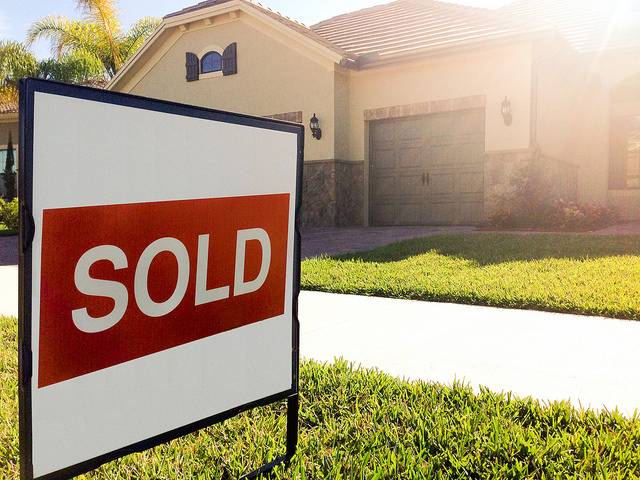 As housing demands rise, new home communities are popping up all over the place. In contrast to a developing a single home on a small lot, these new homes are often built as a collective community, making them ideal for families.
If you have yet to explore a new build as an investment opportunity, it might be time. Investing in a newly built home comes with several advantages over buying an existing home on the market:
New homes are easy to customize
When you buy an older home, you'll have to compromise on many of its features. You'll have to choose the features you're willing to live with, and others you're willing to remodel. Remodeling can be frustrating. It takes time, money, and you'll have to deal with city and contractor permits.
Buying a new home, however, affords you the freedom to customize anything you want before it's built. When you start from scratch with a new build, you can build the house of your dreams.
A great community and great location
Most new homes are built in up-and-coming areas with nice sidewalks, low crime rates, good schools, and great parks. This is one of the biggest values in a new construction.
New builds are also often crafted as private communities that attract quieter, more mature home buyers. These types of communities tend to attract families with stable incomes who want to settle down.
For example, Taylor Morrison builds communities of new homes in major cities across the US including Houston, Chicago, California's Bay Area, and Denver. Dedicated to building personal relationships with homebuyers, people who buy their homes are a direct reflection of the way they do business.
Get Started
Claim up to $26,000 per W2 Employee
Billions of dollars in funding available
Funds are available to U.S. Businesses NOW
This is not a loan. These tax credits do not need to be repaid
The ERC Program is currently open, but has been amended in the past. We recommend you claim yours before anything changes.
Sheryl Palmer, CEO, says new homes are what people want. "People are picking the features for their homes and designing their home to meet their needs for their families, Palmer told Market Watch. "Three or four years ago they were buying inventory homes, it was price-per-square foot, it was a roof over their head."
Palmer says people want a home in a community where they can create a good lifestyle for their family. The interior of the home matters. They want the inside to be designed to support how they live as a family.
Less upgrades, maintenance, and repairs
Renting out a newly built home means you won't have to continually upgrade the features for your tenants. Between cabinets, bathroom fixtures, kitchen sinks, and appliances, renting out an older home ensures you'll always be upgrading something.
Starting with a newly built home takes less work to get it up to code. In fact, the contractors building the home will have to abide by your city's current building codes for new constructions. These codes can be stricter than the codes required for remodeling.
You're always taking a chance when you don't bring older properties up to code. When a snowstorm blows out the furnace, or a dead tree falls on the house during a wind storm, you'll wish you had.
Appliances won't break down right away
Older homes, no matter how wonderful, tend to have older appliances. If you're lucky, you can track down warranties for the appliances. If not, you're on your own.
If part of the house breaks or the roof leaks, you'll have to spend time getting bids for repairs. You'll also have to deal with more middle-of-the-night calls from tenants.
If you have existing investment properties, you've done your fair share of maintenance on refrigerators, stoves, HVACs, and water heaters. Investing in a newly built home means starting out with new appliances that won't break down for a while.
Some home builders offer end of the month discounts
According to property management expert Mike Kalis, if you buy a new home on the last day of the month or at the end of a fiscal quarter, you could end up with a big discount. That's because bonuses are usually based on monthly and quarterly goals.
While not every home builder will offer a discount, it doesn't hurt to ask. If you can close sooner than you think, find out if they're willing to give you a discount.
Escape the endless costs of an older home
If you're done with the tedious nature of maintaining older homes, consider making a new home your next investment. Your peace of mind is worth it.