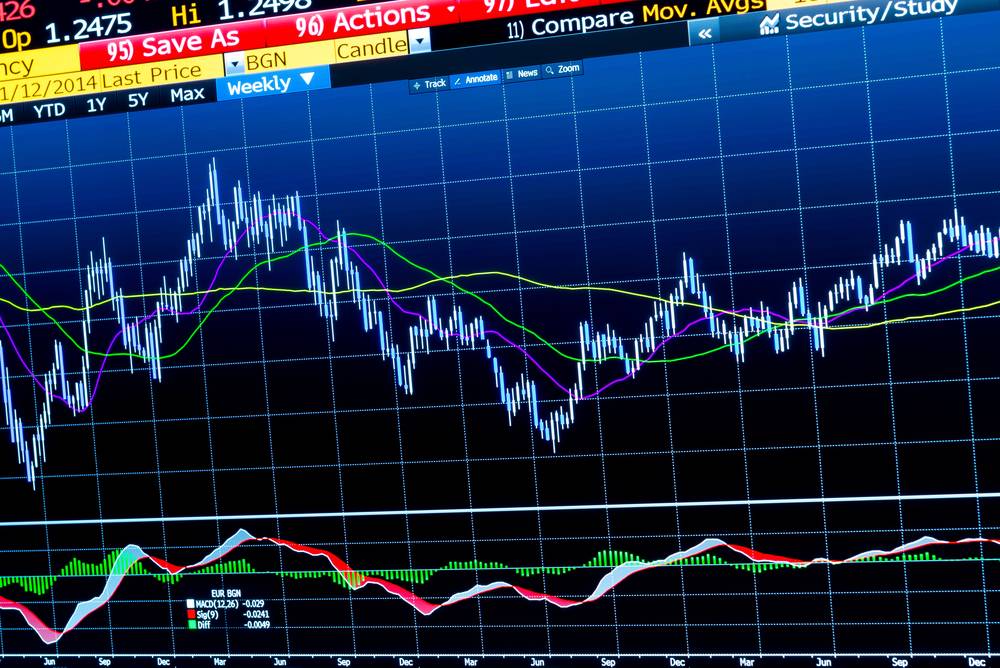 A forex broker is an individual or a company that carries out a trader's orders in order for them to create profit in the market. In order to ensure success, one must work with a trader who they can fully trust to avoid getting scammed or tricked in the process. One of the most important steps that a budding investors must do is to work with a Forex broker they can trust.
Considering that this step requires time and effort, users are expected to research for their options like using review sites such as Engineforex.com to compare regulated Forex brokers. Working with Forex brokers is important because they help carry out certain deals for you, and they can assist you especially if you're just starting out.
Here are some of the advantages of working with Forex brokers:
Provides you access to trading platforms
One of the main benefits of working with foreign exchange brokers is getting access to legitimate, reliable and efficient trading platforms. You could end up wasting your time, effort and money when you invest in the wrong trading platform. A trading platform provides users access to the market and is usually accompanied with various tools that provide them an edge over other competitors.
In order for a person to connect to the market, one should contact a reliable Forex broker where the latter is responsible for connecting their clients to a platform. To determine whether or not a trading platform is right for you, consider examining these key features:
Accuracy of the Forex quotes.
Easy-to-navigate interface.
Offers technical and charting tools to analyze key data.
Includes a messenger platform that allows you to connect with your broker.
A newsfeed network that connects you to the latest market news.
An option to connect with a customer representative in case of any problems.
Good leverage ratio.
Educates new investors on how to use the platform.
Chances are, if the platform is too complicated to use or isn't as efficient as you would like, you shouldn't invest your hard-earned cash in it. Forex brokers can connect you with the platform that's suited to your foreign exchange experience level whether you're a beginner, an intermediate trader or an expert with your investment strategies.
Get Started
Claim up to $26,000 per W2 Employee
Billions of dollars in funding available
Funds are available to U.S. Businesses NOW
This is not a loan. These tax credits do not need to be repaid
The ERC Program is currently open, but has been amended in the past. We recommend you claim yours before anything changes.
Allows you to trade on leverage
Most Forex brokers allow budding investors to trade on leverage which is a great way to expand your profit. Leverage is a ratio of credits to currency, that you can use to supplement your low capital. To trade on leverage, you can do the following:
Deposit a minimal amount to open a trade.
Place their trade in a favorable position which benefits them the most.
Make sure you retain at least 1% in order to continue trading.
If the market works with you, this can result to you potentially doubling your profit. However, leverage can also work against you, especially if the market moves against you, and you could also end up losing money in the process.
Offers various trading tips and tricks
Various Forex brokers offer educational resources and materials that help a person gain the necessary trading skills in order to succeed. Some of which include adding features to their trading platform which can greatly assist a novice's expertise. Here are some of the ways that a Forex broker can help with trading tips and tricks:
Inclusion of demo accounts in their platforms. These accounts work by providing a simulation that gives beginners a chance to understand what it's like to work in the market. Additionally, these features can also assist expert traders in a sense where they too can test out certain strategies before trading live.
Brokers may also include informative blog posts on their website which can greatly help beginners enhance their skills faster.
Some brokers offer free and paid Forex tutorials. Make sure that you know what your broker can teach you and what you need to learn.
Provides low-cost fees
Forex brokers only take a relatively small amount from your transactions which are lower than platforms from other industries such as gambling or financial technology (Fintech).  Here are some of the ways:
Spread. When a person makes a trade, they purchase currencies in pairs which have a unique relationship between the two. This relationship is then measured in pips or Price interest points by your broker which is applied before you put your trade in the market. After closing a trade, Forex brokers make bank by collecting the profit based on the difference between the currency's market price and the price that you paid.
Percentage. Another way that Foreign exchange brokers make a living is by taking a small percentage of your trade. Forex broker fees differ per platform so be sure to check this detail before signing on with one.
Often regulated by financial institutions
Most reliable Forex brokers are regulated by various financial institutions which are organizations that help manage the components of the financial market. Depending on the area of the world, these regulated Forex brokers are bounded by a different set of guidelines and rules these institutions provide.
The reason why such rules exist is so they can protect an investor's best interest while also ensuring a transparent and reliable relationship between traders and brokers. Some examples of such organizations that help mandate these operations include the United States' Security Exchange and Commission or SEC and the Australian Security and Investments Commission or ASIC.
When selecting a broker, it's important that you work with one that's regulated by your country's financial organization instead of one that's regulated abroad to protect your investments. While regulated brokers aren't exactly a necessity, non-regulated brokers tend to carry a lot more risk since they're not bounded by such laws.
Conclusion
There's a lot of advantages and disadvantages of working with Forex brokers, but the advantages definitely outweigh them. If you're a new investor looking to start foreign exchange, there's a lot of things you can learn from working with a foreign exchange broker that you can't learn on your own.