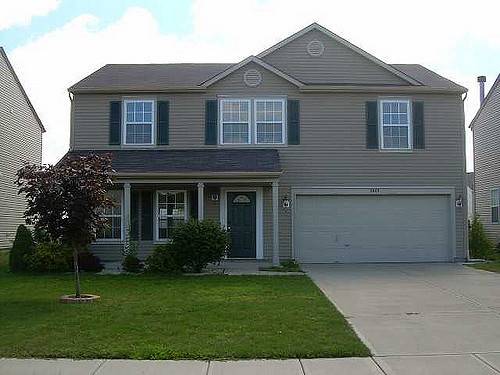 Investing in real estate should have no room for guesswork if you want to succeed in this business. Whether you want to invest in upper-fixer properties, rental homes, or commercial buildings, every strategy must be planned very carefully.  
So, it's crucial to consider the important things below before investing in real estate.  
1. Investment Goal
Before you invest in real estate, it is crucial to ask yourself, 'Why do I want to venture into real estate?' First-time investors usually want to gauge if they're a good fit in the industry. If you're a full-time real estate investor, the goal could be diversifying your real estate investment portfolio. Knowing your purpose of investing in real estate will be your basis for the next steps you have to take. 
Well, you probably bought your dream house and wants to turn the old one into a rental home for a passive income. If you have inherited a property, you can make some repairs and improvements and sell it for a higher price, like what upper-fixers do. You can check We Buy Houses offers if you're interested in getting quick cash that you can use to invest in another property or business. 
2. Type of Property
A real estate investor must choose the type of property that'll make a good investment within their budget. Each real estate investment property comes with its own pros and cons, so you should know what to look for in advance.  
Check the following types of real estate properties you can invest in: 
Get Started
Claim up to $26,000 per W2 Employee
Billions of dollars in funding available
Funds are available to U.S. Businesses NOW
This is not a loan. These tax credits do not need to be repaid
The ERC Program is currently open, but has been amended in the past. We recommend you claim yours before anything changes.
Residential Realty:

The common examples of residential properties are apartments, bungalows, condos, and townhouses. Determine if it's better to build or buy a house before investing in residential properties. You might realize that investing in a rental apartment or a vacation home is your best profit-generating option.  

Retail Realty:

Some examples include roadside booths, kiosks, enclosed shopping malls, and retail stores.  

Office Realty:

This type of property is most sought after because they're located in prime locations, providing long-term lease or tenancy. Some examples include an office booth, a floor in a building, a single office building, an office park or a business park. 

Industrial Realty:

They have lower operating expenses than retail and office properties. Common tenants of industrial properties include warehouse tenants, manufacturers, and research and development organizations. 
3. Real Estate Property Valuation
Real estate valuation determines the listing price, financing options, insurance, taxation, and investment outcomes. The common methods used in real estate valuation include the following: 
Comparing sales of similar properties (suitable for new and old properties) 

Determining the cost of the construction and the land minus the depreciation (suitable for new construction) 

Determining real estate valuation based on anticipated cash flows (suitable for rentals)
4. Mortgage Considerations
If you're planning to get a loan to start your real estate business, equip yourself with the right knowledge on handling mortgages to avoid over-leverage or excessive debt that can adversely impact your real estate projects. 
Should you take this route, take a look at the following considerations to keep you fully aware of the possible downsides: 
Type Of Mortgage: Mortgages may come with a fixed or adjustable interest rate. Some have zero down payment or are interest-only. Each type has a risk profile, so review each option carefully. 

Terms And Conditions: Be aware of the terms and other mortgage charges. 

Shop Around: Compare several company offerings to find better terms and lower interest rates. 
5. Indirect Real Estate Investing
You can still invest in real estate without managing land or property yourself through indirect investing. This real estate investment involves buying shares, such as a publicly-traded real estate investment trust or REITs. These funds have expert managers handling the purchasing, management, and selling of the properties. The income generated is evenly distributed to the shareholders through a dividend.  
Indirect investing has many advantages, such as the following: 
Better liquidity  

Better diversification 

Easier to start (no large capital required) 
Conclusion 
Before investing in real estate, you have to consider your investment goals to create a sound business plan. Also, it's crucial to know the type of property you can invest in, given the budget you have in mind and the property's valuation.  
You might need to get a mortgage if you don't have the cash to finance your real estate projects. Make sure that you're fully aware of the terms, especially the interest rate, to avoid high debt or over-leveraging. Investing in indirect real estate investments, like REITs, is also an excellent way to earn good revenue without managing a real estate property yourself. 
Author Bio
Larry Shaw is a property consultant who shares his expertise through his guest post articles in various publications. His desire to help property owners find the best deal promoted him also to create his own blog. 
He is a father of three teenage boys and loves to spend time playing football with them. Larry is also an antique and coin collector. Also, he loves traveling and extreme outdoor adventures. He has a Labrador retriever named Scott.