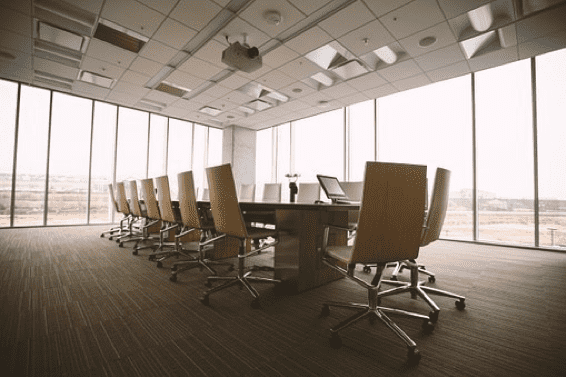 Choosing furniture for your business is not as simple as it may seem, with the costs as well as the size and shape to consider, getting it right can be a difficult and time-consuming process. But with a few tips and trick on what you look out for, you can find the perfect choice for your small business with ease. In this article, we will be giving you our top tips to ensure that you get it right the first time, leaving both you and your workforce feeling comfortable throughout the course of the workweek.
Comfort
One of the main elements to look for when choosing office chairs is the level of comfort that they provide. Though it may seem tempting to choose chairs that look great, you want them to be comfortable for the workforce as well. Whether they are padded all over or a more firm office chair for the corner of the room, comfort should be at the forefront when you are shopping to ensure the best possible outcome for your team when redesigning your office space.
Colour Theme
If you are a small business that is moving into its first office, the colour theme is extremely important. Whether this is a neutral colour such as black or white, or a colour that matches the branding, this will help to tie the office space together and create a professional atmosphere in the space when people visit. Of the space is comfortable and enjoyable to spend time in, this will encourage productivity throughout the team and can help to increase the morale of the team throughout the course of the day.
Get Started
Claim up to $26,000 per W2 Employee
Billions of dollars in funding available
Funds are available to U.S. Businesses NOW
This is not a loan. These tax credits do not need to be repaid
The ERC Program is currently open, but has been amended in the past. We recommend you claim yours before anything changes.
Size
The size of the chairs is also crucial for a first-time business as you are often restricted with the space that you have, particularly if you have a small team working in your office space. Though you want the furniture to be as comfortable as possible, it is important to consider the size as this could restrict movement and cause safety hazards within the work environment. If you are using a specialist designer to create the space, there are options for space-saving designs giving you the furniture you need without having to compromise on key elements such as comfort.
Shape
The shape is also important when buying office furniture as odd-shaped chairs are often much harder to store. By opting for weird and wonderful furniture you may make the space more interesting, but you could be losing valuable space for another desk or even an additional seating area. By keeping the chairs simple, you are making the most of the space that you have whilst providing an ergonomic design that is fit for purpose, particularly if you have a large number of desks. The same is to be said for smaller businesses as a Sofa may be too relaxed, therefore this can affect productivity and lead to a dip in the number of tasks being completed.
Movability
In addition to the comfort, size and shape, you also want your furniture to be easy to move. Whether this is because you are looking to upgrade to a bigger office very soon or you are looking to redesign the interior of the space you have, keeping the furniture lightweight will help you to do this with ease.
Whether you are looking to redesign the office following a rebrand or you are just looking to completely refresh the office space you have, you are sure to find the office furniture that works for you in a few simple steps. What style of chair will you be choosing for your office space?