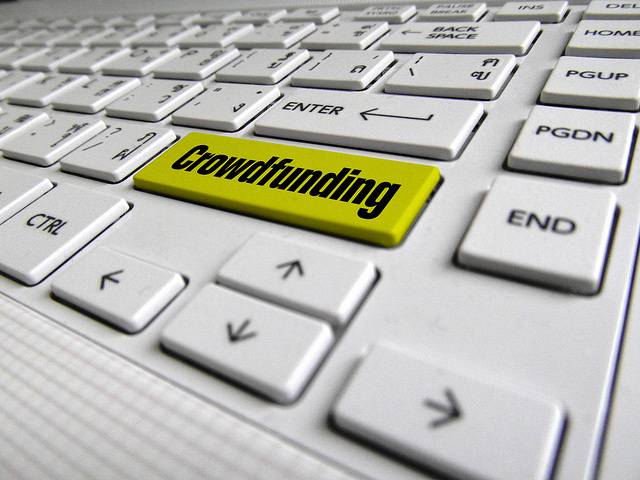 If you find yourself in need of funding for your solo venture, don't worry; there are many options out there to provide you with the funding your project needs. From online lenders to traditional banks, the possibilities are truly endless, but which ones are the best? We've put together five different ways for you to secure funding as a solopreneur.
Lenders Look At Solopreneurs A Bit Differently
If you consider yourself a "freelancer" or "contractor", you're considered a solopreneur. This simply means that you do the work yourself, instead of owning a small business that consists of a team of people.
Lenders look at an established small business as carrying less risk for a loan than someone who's out on their own. They're likely to be concerned about the predictability of your income as a solopreneur as well since you're probably taking jobs as they come.
If you own a small business, you may qualify for an ERTC refund. Also known as Employee Retention Tax Credits (ERTC), qualified businesses that have been affected by the COVID pandemic can earn up to $26,000 per W2 employee. Claim your ERTC refund today.
1. Upstart
Upstart is a financial platform that was formed by ex-Google employees and has since become the first company of its kind to integrate AI into the lending process. (For those of you who aren't tech-savvy, that's artificial intelligence.)
How does this make a difference? For one thing, Upstart looks at the entire person when approving a loan, rather than just their FICO score. If you don't have the greatest credit, it can be frustrating to be rejected over and over again simply because of a number.
The AI lending system has pushed Upstart to the forefront of online lending and in fact, the company has one of the highest ratings of any online lender. By the end of last year (2018), the company's automation had reached 60%, meaning that more than half of the lending process was done by machine.
Get Started
Claim up to $26,000 per W2 Employee
Billions of dollars in funding available
Funds are available to U.S. Businesses NOW
This is not a loan. These tax credits do not need to be repaid
The ERC Program is currently open, but has been amended in the past. We recommend you claim yours before anything changes.
Upstart is a great place to start for solopreneurs since the system takes into consideration more than just a credit score. The company also has a fast turn around time and can provide you with an interest rate in about five minutes. Check out these Upstart loan reviews to see for yourself why the company comes so highly recommended.
2. Crowdfunding
Crowdfunding is a simple way to ask the public to fund your startup or small business project. Instead of getting a loan, you'll create a "fund this!" campaign in which users will donate money to your project, sometimes in exchange for a premium version once its complete or other types of rewards for their contribution.
Kickstarter and GoFundme are two of the most popular crowdfunding options, though Kickstarter is more focused on launching creative projects and funding business ventures. Crowdfunding has becomea viable source of funding for all kinds of entrepreneurs, with such companies as Oculus Rift and Tile App Locator becoming million dollar companies after crowdfunding campaigns.
This can be an excellent alternative to traditional loans. You won't have to pay any money back, and your friends and family can help contribute to the success of your project. Best of all, it will give you a pretty good idea of how viable your idea is when the donations start coming in.
3. Angel Investors
An angel investor is essentially someone with a lot of working capital who's willing to invest in and help mentor your project or business. This usually means they'll want a share in the company or some other trade-off, but with their expertise guiding you and their capital filling the bank, you'll have a great foundation to work with.
An angel investor can be tricky to impress. You'll want a good idea, a solid plan, but most of all, angel investors want to see the passion. We're all human and respond to human emotion. Angel investors are the people who look for passionate individuals who want to take their dreams to the next level.
Traditionally, angel investors provide less capital though than say, a venture capitalist, for instance. However, you shouldn't write the idea off completely, as the added benefit of mentorship from a successful businessperson can be invaluable to the growth of your business.
4. Traditional Bank Loans
A personal loan can actually be a good option for a solopreneur. Since it's just you, you're the one taking all of the risks and reaping the reward. A personal loan will have a set amount, so you can't go over the balance like you can with a credit card, and it will usually have flexible repayment plans. Some banks even offer deferment for a few months while you get established.
The drawback to seeking traditional loans is that they depend largely on credit history and your FICO score. If you're not looking too great in those areas, you might want to consider an investor or crowdfunding.
5. Bootstrapping
Bootstrapping involves lifting all of the financial weight yourself. This can mean dipping into personal savings accounts, retirement accounts, or even working a full-time job on the side to fund your project.
This is absolutely the least risky way to secure funding. You can spend your own money however you want, and there's no one to pay back at the end of the term. You don't have to worry about interest rates or loan approvals or trying to get the public to help back your idea.
Your savings account has been sitting there waiting for a moment like this, why no use it? After all, there is no better investment that one can make than an investment in themselves.