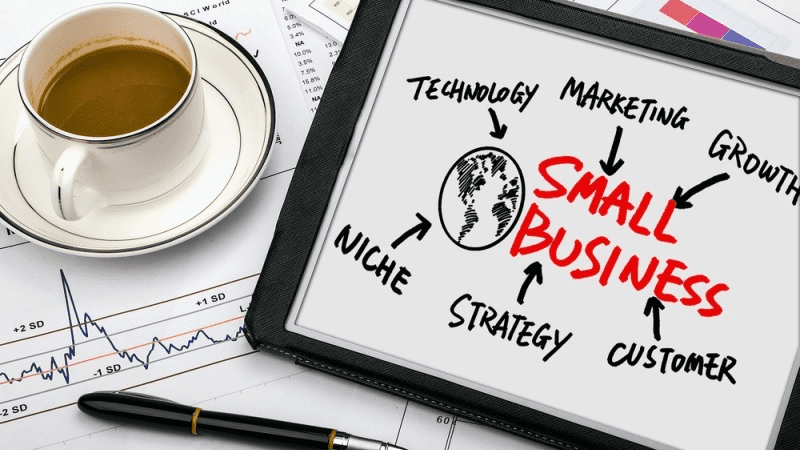 One of the biggest barriers for prospective entrepreneurs is a lack of capital. Getting a business up and running with little or no cash can seem impossible. Fortunately, that's actually not the case. In fact, there are various business models that require very little startup cash. Additionally, there are financial and strategic steps you can take to reduce the initial costs while you're getting your business off the ground. So, let's take a look at 5 ways to reduce small business startup costs!
Consider a Home-Based Business Model
Not every business has to start with a giant brick-and-mortar storefront. Whether you're producing physical products or building an entirely virtual business, you can start off small with a home-based business. This will substantially reduce your initial overhead and give you room to experiment with different products, services, and marketing strategies as you go along.
Take Your Show on the Road
Do you own a vehicle for personal use? If so, it could be a great way to start a mobile business. You can use a personal vehicle to travel directly to your clients. If you equip your vehicle with the right upgrades, you could even operate your business from your car! Food trucks and mobile salons are just a few common examples of business owners turning their vehicles into cash cows. Utility vehicles like trucks are also great for delivery businesses, but you'll need to make sure your truck has the right parts. For example, 2017 Ford Raptor Lights are a great addition if you frequently drive at night.
Get Started
Claim up to $26,000 per W2 Employee
Billions of dollars in funding available
Funds are available to U.S. Businesses NOW
This is not a loan. These tax credits do not need to be repaid
The ERC Program is currently open, but has been amended in the past. We recommend you claim yours before anything changes.
Work as a Freelancer
Running a business doesn't mean you have to register as an LLC or Corporation right from the start. If you can work as a freelancer, you can avoid the headache and paperwork of running a traditional business. You can also keep costs low by hiring other freelancers and contractors as needed, rather than hiring full-time or even part-time employees. While outsourcing tasks will require higher costs, it will free up more time for you. This could mean more time to help boost your revenue and focus on the most important aspects of your new business.
Create a Budget From the Start
This is perhaps the most important strategy when building a small business from the ground up. Having a budget will help you plan every expense so that you don't overspend on non-essentials. You should try to make a budget for the next year, quarter, month, week, and — if necessary — day. A good budget should always account for estimated future costs. This way, you can anticipate expenses long before you need to pay for them.
Don't Rush to Scale
Many new entrepreneurs make the mistake of trying to scale too quickly. In the vast majority cases, scaling requires more risk and higher overhead costs. If you scale too fast, you could end up acquiring costs before you can afford to take them on. So, pace yourself. Keep your eye on the long-term, but don't forget about your day-to-day expenses in the process.