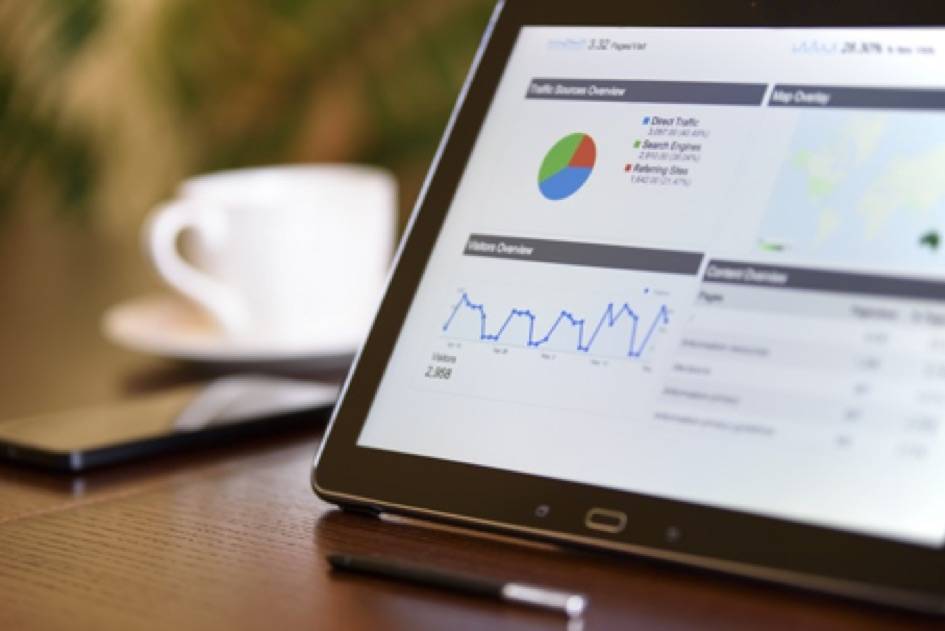 Whether you are running your own brick and mortar business or starting a new online-only company, the competition is tough and overwhelming. You have to make sure you move ahead quickly to beat your rivals. You must execute smart strategies to generate new leads, more clients or simply get noticed and ultimately grow your capital exponentially. With online business you can fast track vast operations but you must never take small details for granted. Every action taken in this fast paced industry determines your success or downfall.
Marketer Adam Connell, featured from CIO, Huffington Post, Forbes and About.com, says one of the most effective ways to separate your online brand from the rest of the competition is to take risks and think out of the box. People usually choose a certain course of action just because it's the traditional way of doing things. Albeit, sometimes there are far better ways to do things and convention can become a trap. From designing blogs in a certain way to teaching practices, the key here is to identify how you can do something differently, and find the evidence to back it up.
Let us probe into these unconventional yet brilliant feats every online-only business need to know to stand out and continue rolling at the top.
Focus on Creating a Unique Business
It may sound tempting to take all but remember, trying to be a jack of all trades one will end up as master of none. Try to specialize in a particular area. Everything will not get sold or noticed equally, thus, it is smart to have your online business recognized for a particular goods or service alone. This way, you are gaining genuine customers who are truly interested in doing business with you.
Get Started
Claim up to $26,000 per W2 Employee
Billions of dollars in funding available
Funds are available to U.S. Businesses NOW
This is not a loan. These tax credits do not need to be repaid
The ERC Program is currently open, but has been amended in the past. We recommend you claim yours before anything changes.
Stay Cost-effective
Recent eCommerce 2017 statistics revealed that 28 percent of shoppers online abandon their cart when shipping cost is too high. It will be best to keep your services and goods at reasonable price as this will help you gain recognition as an economical choice in your respective market. Heavy discount offering is not advisable because this will only lead to a loss in the long run. Try to keep your goods affordable while staying within your profit margin.
Establish a Strong Supply Chain
To keep your business thriving, it is important to create a constant and reliable supply. Make sure that your supplies are at their best quality and delays are avoided. Leaving a good impression to customers provides positive feedback and free marketing through word of mouth. Consequently when they are dissatisfied, one must be prepared for the setback. Look for reliable suppliers so you never run out of inventory.
Learn from the Success of Other Internet-Only Business
Going out of the ordinary has its own risk and accompanying victory. Going for eCommerce business is different from the conventional businesses we have seen over the years. This also helps to gain visibility for the widest audience on the internet. Few of the most successful businesses online to learn from includes Amazon, eBay, Australian bank UBank and Facebook.
Ensure Reliable Internet Connection
It may not sound like a big deal, investing in a fast internet connection is very important. In a study made by the Aberdeen Research Group, an average loss of approximately $6,900 per hour is taken from small and medium businesses due to internet disruption. Needless to say, this smart move has a great impact to the increase in productivity of your business.
Simplify the Ordering and Purchasing Process
Notice how Amazon requires clicking very few buttons to facilitate the purchase. It is a marketing technique to let customers add their items in a shopping cart where they can easily check out, provided that the credit card and shipping info has been elected by the consumer to be securely stored. The website must be created strategically to aid in making this possible.
Improve the Checkout Process

Forbes offers six ways to improve this process and ultimately increase sales:
Make it mobile friendly
Inform the customers on how the process is done
Offer generous payment options
Do not require log in or membership
Place security features wherever possible
Require only important information