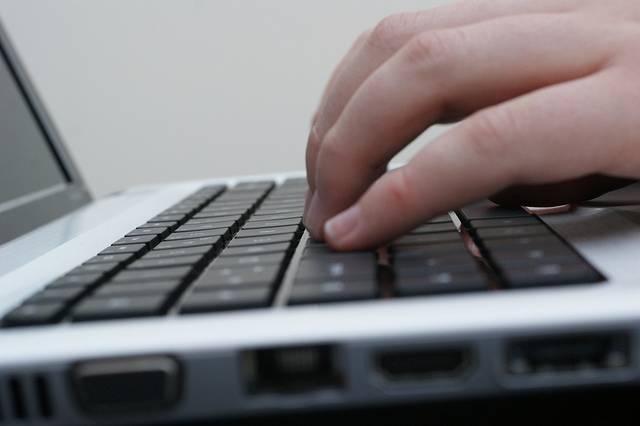 The internet is a part of our daily routine, and as such, it's natural that opportunities to make money online abound. Many wise entrepreneurs, looking to capitalize on the, are looking to launch their business online. The task might seem daunting, but in this article we'll go through the main things you need to consider before launching your online business.
Find Your Niche
Before you start working on the ideation process you have to figure out what product or service you want to offer your customers. It's imperative to research the market and find the profitable niche that you will conquer. Conduct market analysis, research your competitors and gather as much information about the niche you can. Make sure the product or service you choose has enough potential to be useful to your customer and, therefore, will be in demand and profitable after you launch it.
Come up with the list of options available, and choose the one that will be the most in demand. The best variant is when your potential clients need a solution to a problem, and you are one of the few businesses which can offer an effective solution. Remember that the main aim of your business is to fill a need of your potential customers.
Determine Your Competitors
It's important to understand who you'll be competing against in this space. Go online and research all your competitors, and the services/products they offer. How are they solving this problem for customers? How are you going to more effectively solve this problem, or provide a better experience for customers? Why will customers buy from you instead of them?
Get Started
Claim up to $26,000 per W2 Employee
Billions of dollars in funding available
Funds are available to U.S. Businesses NOW
This is not a loan. These tax credits do not need to be repaid
The ERC Program is currently open, but has been amended in the past. We recommend you claim yours before anything changes.
This can be a daunting task, but the time you put in here will be well worth the investment. One additional tip for you, is to also make sure to explore international businesses in the same space. Many times foreign businesses approach solving customer problems differently, and there can be learnings which might help you come up with the best version of your product or service.
Choose Your Target Audience
Now you have to choose the right target audience that will be interested in your services and products. In order to make your business launch successful you have to gather lots of information and determine who your target customers will be. The better you define it, the more effective your marketing will be, and the more sales you will make.
Think of whether it will be a local business, or international. Define the demographics, geography and interests of your potential customers. In order to provide excellent services or relevant products, you have to know your clients inside and out.
Evaluate Market Viability
Once you know the essentials about your future business, including the overall idea, and who your customers will be, you have to evaluate market viability. It's important to assess all potential risks, and then plan how you will address them.
Is there room in this niche for your business? How big is the current market? Is this market going to be around for a long time, or is it a fad? These are the sort of questions you need to be asking yourself. You need to make sure that the answers fit with the aspirations you have as an entrepreneur, and that the business has a chance to be a profitable endeavor.
Create a Website
Once all the ideas and business plans are clear, since you're looking to start an online business, you're going to need to create a website. Creating a modern-looking and user-friendly website is core to attracting and retaining customers. After you register a web domain you can start website development. The main task is to create a website that provides your customers with essential info about your brand, services or products you offer, and is fast and easy to navigate.
If you want to go international, you will need to determine the target countries and adjust the language of your website to their native language. Customers will be more likely to choose your brand if you speak to them in their mother tongue. In this case, a professional translator or translation service can help you.
Take Care of Marketing
As you launch your new business, you'll need to engage in marketing efforts to spread the word. Digital marketing allows you to reach broad audiences throughout the country, or even the world. It's very important to establish a strong social media presence, as most people look for services and goods online will also be using these popular social media services. Communicate with your clients all the time, respond to their comments and queries, and you will be able to build long-lasting relationships. Tell your brand story and share valuable information with your customers.