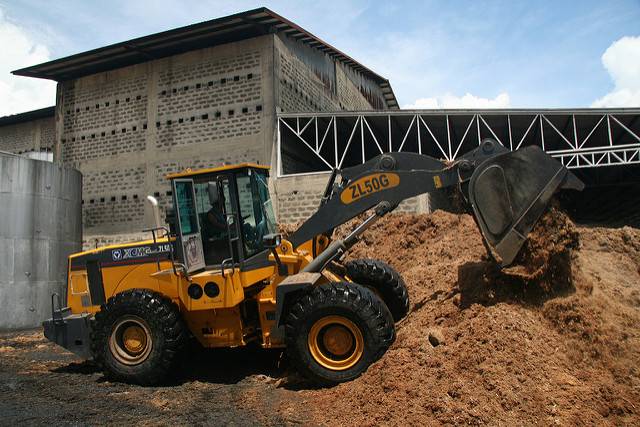 For many businesses, the decision between the right and wrong piece of equipment can mean the difference between profitability and shutting down. Unfortunately, the line between right and wrong isn't always abundantly clear. When it comes to your business, do you know what you're looking for?
Investing in Equipment (The Right Way)
If your business is heavily dependent on using equipment to produce the products and services you sell to your customers, investing in the right or wrong tools has a direct impact on your company's outlook.
Understanding this is the first hurdle. Once you've cleared it, you can begin to focus on how you're investing in equipment. The following advice should help:
Know What You Need
 You might think you know what you want, but it's important that you really do your research and zero in on the exact piece of equipment you need.
One piece of equipment can often go by a variety of names. Take industrial manipulators as an example. They're also referred to as pneumatic manipulators, lift assists, ergonomic manipulators, material handling equipment, jib cranes, and vacuum lifts – just to name a few. However, each has its own small intricacies and applications. If you don't know exactly what you're looking for, it's easy to end up with a piece of equipment that fails to fully satisfy your needs. 
Get Started
Claim up to $26,000 per W2 Employee
Billions of dollars in funding available
Funds are available to U.S. Businesses NOW
This is not a loan. These tax credits do not need to be repaid
The ERC Program is currently open, but has been amended in the past. We recommend you claim yours before anything changes.
Understand Your Financial Limitations 
In addition to knowing what piece of equipment you need, you also need to understand how much money you have. And, contrary to popular belief, you don't always need to spend the maximum amount.
For example, just because you have $10,000 in the budget to purchase a piece of equipment, doesn't mean you need to spend every last penny. It might make more sense to spend $7,000 and use the surplus for upkeep and maintenance. Make sure you're dialed into these decisions, or you'll end up bleeding your budget dry. 
Consider All Stakeholders
When selecting a piece of equipment, most owners and managers are going to have a heavy input into which item is purchased. But make sure you're also considering other key stakeholders – such as employees and suppliers.
"Employees can provide practical insight from hands on experience with regard to how different equipment truly performs in real-world conditions," writes Mike Periu, President of Proximo, LLC. "Suppliers can provide insight on the ease of integration with their own systems." 
Get a Third-Party Opinion
It's easy to be blinded by your own way of thinking. In order to make sure you are, in fact, getting the best piece of equipment for the job (and at the right price), seek out a third-party opinion. The opinion won't always be right, but it's valuable nonetheless. 
Off-the-Shelf vs. Customized 
There are two types of equipment (in most cases). There's off-the-shelf equipment, which is mass-produced and sold as-is. Then there's customized equipment, which actually allows you to tailor some of the specifics to your needs.
The benefit with off-the-shelf equipment is that it's cheaper. Customized equipment is more expensive and more helpful for your business, but can be harder to sell after the fact.
Think About Financing
There are multiple ways to bring on a new piece of equipment. You may choose to purchase it outright (new or used), take out an equipment loan, lease the equipment, or even take on a lease-to-buy setup. Walk through each of these options with your financing department to figure out your best course of action.
Make the Right Decisions
You aren't always going to make the right decisions. No matter how much information you have or how much you think you know, it's impossible to get every choice right. Having said that, patiently doing your due diligence will greatly improve your chances of making smart, educated decisions that benefit your business both in the short term and long run. And when you look at equipment in particular, it'll save you a ton of money along the way. Take your time and never rush into a decision.