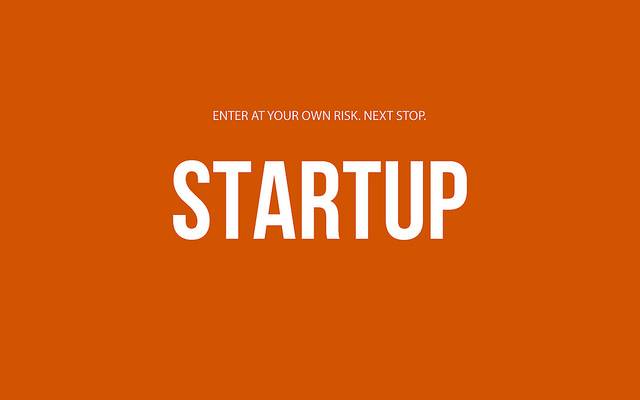 There are a lot of risks and frauds associated with start-ups, and as with any investment you should perform proper due diligence before investing. In some countries there are laws governing who, and how, you can invest in private companies. In other countries, people are simply not allowed to capitalize on private businesses – make sure you know the laws applicable to your country.
Participating in business at its nascent stage requires a lot of knowledge, experience, and foresight. According to the Small Business Administration, about 50,000 industries start annually in the USA alone, which means finding a small-scale firm in need of funding is not difficult. Online, you can find startup investment companies that provide businessmen and investors the opportunity to invest in startups through crowdfunding. Previously, in the US, one was required to be an accredited investor in order to invest into most private companies, however, a recent change to that law now allows anyone to invest up to $2,000 a year into private companies. The catch is that the investment must happen through one of these approved crowdfunding platforms.
Irrespective of how promising a business looks, it is ill-advised for you as for an investor to quickly hop onto signing a check and sealing the deal. The right thing to do is to consider the value of the business and the risks that are involved. Many start-ups and small-scale firms need help with essay compositions to market themselves, reach out to their target audience and promote themselves among the people. They hire professional writers who write all kinds of glorious tales about their business, but not everything might be true when it comes to their promotion.
Get Started
Claim up to $26,000 per W2 Employee
Billions of dollars in funding available
Funds are available to U.S. Businesses NOW
This is not a loan. These tax credits do not need to be repaid
The ERC Program is currently open, but has been amended in the past. We recommend you claim yours before anything changes.
Top 7 things you need to consider before investing in any startup business are highlighted and discussed below:
Get Familiar with the Industry: As you start looking for a startup firm to invest in, focus on an industry you are familiar with. Knowing the sector that a startup business belongs to, helps investors see if the said firm will stand the test of time. Some startup companies through friends or family might present you their business idea. This might be one of those excellent opportunities investors look for, but it is highly likely that the industry the business belongs to would be unknown to you. In cases like this, an investor may easily be swayed by the sales speech of the firm's advertiser and suffer the brunt when all things go south. For this reason, the best thing to do in such scenario is research.
Familiarize with the team: Small industries and firms always have a team. If the company you wish to start participating in looks promising from the analysis done so far, getting to know the team behind this small firm is crucial to avoid failure. The kind of team a company has determines to a great length, the success or failure of that firm. Hence, having a good team filled with experienced people and team players greatly increases the chances of the businesses ultimate success.
Study the Competition: When it comes to commercial opportunities, it is a vivid fact that a specific startup business might have more than two competitors providing the same features the said firm hopes to offer. Hence, it is imperative that you check out the business competition. What you want to know is if the startup provides new facilities that will give it a good chance to thrive. Don't invest if the business has no clear advantages over their competitors, unless the market they are in is just getting started.
Verify the Structure and Document of Your Startup: You need to recognize where the company stands ethically and legally before investing. Does the startup have the necessary bylaws, incorporation articles and minutes of shareholder meetings, something that every company should have? Is there a clause that makes you liable to pay business liabilities in case it fails? Do not proceed, without checking the structure and architecture of the company.
Check the start-up sustainability plan for Future: Small firm capitalizations are risky; you could lose your money if the company is crushed by the competition or do not have a solid plan to make enough profit to keep it running. Hence, you should study their proposal and find out what their ideas are in this regard.
Consider the required amount: From their proposal, determine the financial expenses involved before the startup can raise its capital. From this, you can ascertain how much is needed to cover it. A startup should have a budget that will keep it running for at least 15 months to increase its chances of success.
Have an Exit Strategy: You should discuss this with the firm owner before starting up the signing procedure. Having a channel to get one's money back is beneficial for investors in any case the startup fails. Hence, the investment proposal should have this covered.

Author Bio
Lisa Griffin is not only a dedicated freelance writing expert, but also served as a financial advisor in her previous job. She has written lots of financial articles for many firms during her six years freelancing career. Currently, she is writing a book for the financial industry that will give small firms a deep insight into how the financial world works and what they need, to ensure that their name thrives through the cut-throat competition of modern times.