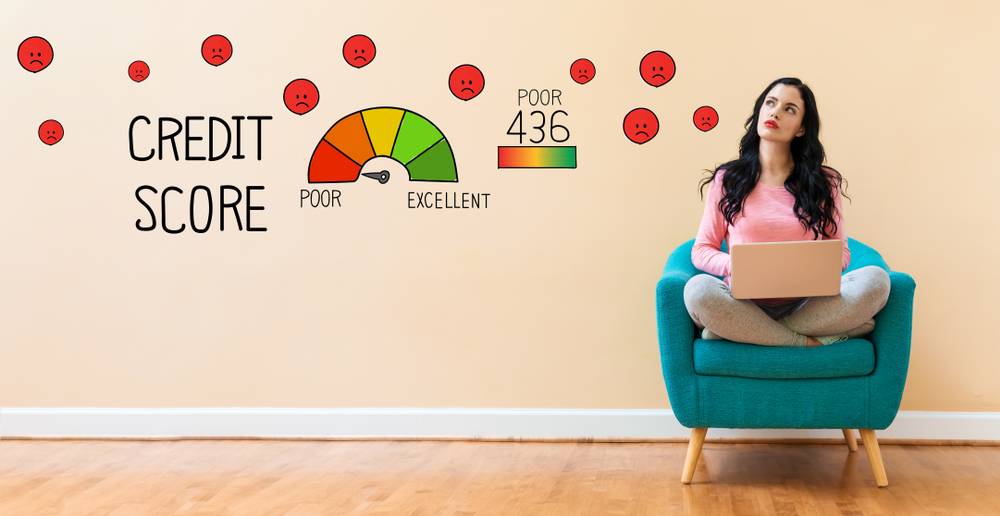 People fall into debt for a wide range of reasons, and that's why it's unwise to judge them. Some are poor money managers who spend it as soon as they receive it, whilst others may fall prey to gambling or other addictions. Misfortune can create financial issues too, whether it's a bereavement, illness, or work accident.
It may be that you wish to help people who have poor credit ratings. It can be a highly rewarding occupation, especially when people are enabled to get out of debt and improve their credit scores. You can be the person who helps them get a mortgage or take out a new credit card account. If this is your desire, read on because we will now be discussing eight tips for creating your own business.
1. Be Willing To Keep Learning
You'll need to do plenty of study at the beginning and to perpetuate this in order to stay up to date. While the industry changes and laws and regulations are updated, people will be dependent on you to be the expert. There may be new business strategies you can adopt and new software to use.
You may need to do such things as attending trade shows and reading industry blogs. There may be networking to do with other similar professionals, as well as online training to discover. In return for your commitment, it may be easier to be more competitive in this busy marketplace.
The internet is usually the best place to start, no matter what your business is. When it comes to credit restoration, you can learn about this year's best credit repair companies and how they work. Specialist websites can also advise if this can help with identity theft, and protect people from credit repair scams.
2. Create A Business Plan
This should operate like the center of a wheel, with many spokes coming from it. One key element needs to be the customer journey, from their free initial consultation to the end result. Don't forget to include credit reports, audits, and recommendations as well as post-plan support.
You also need to set short-term to long-term goals, with measurable targets along the way. Your finance, marketing, IT, and more need to be factored into the plan.
Get Started
Claim up to $26,000 per W2 Employee
Billions of dollars in funding available
Funds are available to U.S. Businesses NOW
This is not a loan. These tax credits do not need to be repaid
The ERC Program is currently open, but has been amended in the past. We recommend you claim yours before anything changes.
3. Find Your Target Audience
Unless you have specific data on this, your marketing could be aimed at the wrong demography. You don't need to reach everyone who wants to come out of debt, however. Decide who you feel able to help, whether it's single moms or people looking to get a mortgage.
Whilst you may be keen to give a listening ear to anyone who approaches you, not everyone is prepared to change. From a business angle, you need to have specific strategies designed for specific situations with successful results.
4. Establish Your Pricing Structures
This forms part of your business plan, and it's essential you get the math right. You can learn a lot about costs by visiting your rivals' websites. People who are in debt are obviously not in a position to pay huge sums of money, and they are more likely to cope with paying by installments.
The balancing act is to be competitive enough to attract custom, yet profitable enough to succeed as a business. It's worth choosing between one-time beginners' fees and flat fees, per deletion fees, and ongoing subscription fees.
5. Obtain A Surety Bond
They are designed to protect your clients from potential damages and are mandatory in most states. Fortunately, it's a simple process to request one, and you're likely to get the bond within 24 hours if you are successful.
This time it will be your credit score (and your business's) that's under the spotlight as well as information on assets, debts, and bankruptcies. The age of your business would also be factored into the application.
6. Create A Website
If you harness the power of automation, you can save both money and time. This can apply to people completing their personal financial profiles as well as your service updates and marketing campaigns. The website can be your center of operations where people find you on Google searches, and pay you online. This calls for learning about Search Engine Optimization (SEO) or using an IT specialist to do the work for you.
Additional "bells and whistles" can be added as you go along, providing extra services for your clients who will be wanting regular updates. If people want to know the best companies to fix credit report errors, they could access helpful URL links that take them straight to the relevant websites.
7. Understand The Legal Side
This is a central aspect of the ongoing learning we discussed previously. Both federal and state laws can have a direct bearing on your business activities. Whilst there would be no state regulations for your operation if you live in Wyoming, Alaska, or Alabama, there are specific requirements in places like Georgia. Regardless of your location, however, you'll need to know all about such laws as the Credit Repair Organizations Act (CROA). This concerns itself with such potential issues as charging in advance, misleading your clients, or not providing a cancellation period.
Whilst you can do a lot of research yourself, it's advisable to speak to a more experienced business professional or lawyer. This way you will be more relaxed about external audits and compliance, and less likely to fear penalties or business closure for malpractice.
8. Be Prepared To Put In The Hours
As you go along, you'll need to address a host of different things. They could range from gaining a personal certification to creating an affiliate network. You may wish to make a payment gateway available and invest in new credit repair software.
As we have now discovered, it's important to go into this business with your eyes wide open. Your company will take a while to set up and there will be plenty of things to occupy your time. Having said that, you should keep your business goal in mind and picture the many people whose lives you will have benefited.