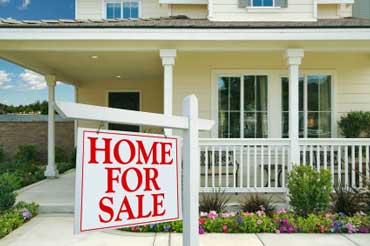 Choosing to show your home via an open house event can help increase the likelihood of the sale of your home. But the while this may raise your chances of getting a good offer, the flipside is that the increase in people walking through your home can also lead to a higher risk of theft or property damage due to the number of strangers passing through.
Many homeowners tend to entrust the safety of their home to the realtors managing the open house, but realistically, they can't be expected to keep an eye on every little thing that happens during this time. Thus, it makes sense to try to implement some added security measures to help avoid any unfortunate incidents.
Below are a few tips for safeguarding your home during an open house.
Invest in electronic surveillance
Consider installing security cameras at the main entrance, in high traffic areas, and the common spaces of your home. You might also wish to put cameras in areas where you store valuable items. Should anything untoward happen it will be good to have footage and timestamps of the visitors in your home.
Make use of smart technology
After going through the effort of setting up your home for an open house, you might want to make it safer by installing a smart home security system that can control access to different parts of the house during a showing. Innovative tools like electronic lockboxes even have built-in software that can help you manage feedback after the open house event. Check out a great option by clicking here: https://www.proagentsolutions.com/showing-feedback/
Get Started
Claim up to $26,000 per W2 Employee
Billions of dollars in funding available
Funds are available to U.S. Businesses NOW
This is not a loan. These tax credits do not need to be repaid
The ERC Program is currently open, but has been amended in the past. We recommend you claim yours before anything changes.
Pack up your valuables
Electrical appliances like the TV can stay since they can help give would-be buyers an idea of the potential your home has. However, you should safely store any personal documents like bank statements, passports, tax papers during the open house event. Remove or lock up any jewelry, luxury or designer items, and other valuable items like collectibles, antiques, and spare keys. This removes temptation from visitors to steal and can deter any would-be thieves who may use the open house to scout for potential target homes.
Lock up your medicine and booze
Pack away any prescription drugs or controlled substances like alcoholic beverages to avoid them falling into unwanted hands.
Think about the kids
If you have children, be sure to pack up their toys and valuables as well. If you expect viewers to bring their own kids, perhaps leave out a toy or two to keep them entertained and prevent them from causing unnecessary fuss in your home. As an added security measure, it is also wise to remove any photos of your own kids and family before an open house to protect your family's privacy.
Keep your insurance updated
It is best to check with your insurance provider and find out if you will be covered should theft or other accidents happen in your home during an open house.
Give pets the day off
If you have pets, consider letting them stay over with a friend or relative during the open house. You want to avoid any risk of a bite or attack on guests since you could be held liable.
Talk to your realtor
Set the expectations and guidelines for your home with the realtor who will be running the open house. Agree on timeslots and avoid evening showings for better safety. Before any guests arrive, do a walkthrough together to make sure that everything is in order. You can also request that the realtor lead the tour from behind, letting guests walk through the space while they verbally guide everyone. By leading potential buyers from behind, the realtor can better observe and keep an eye out on the movement of the guests in front.
Be present
It is common for homeowners not to be present during an open house and some realtors will expect this. But if you feel strongly that staying home is in your best interest, talk it over with your realtor. Choose an unobtrusive area of the home away from the main entrance and separate from where your realtor is currently touring guests. From here, you can quietly observe and safeguard your home.
It's only natural to want to keep your home and your belongings safe while showing it off during an open house event. As such, it's in your best interest to invest in some improvements as a way to increase your home's security. It's best to inform your realtor about these added security measures so that they know how to go about the open house while keeping everything safe. As you go through the steps to prepare your home for an open house keep these tips in mind to get the best out of the experience.