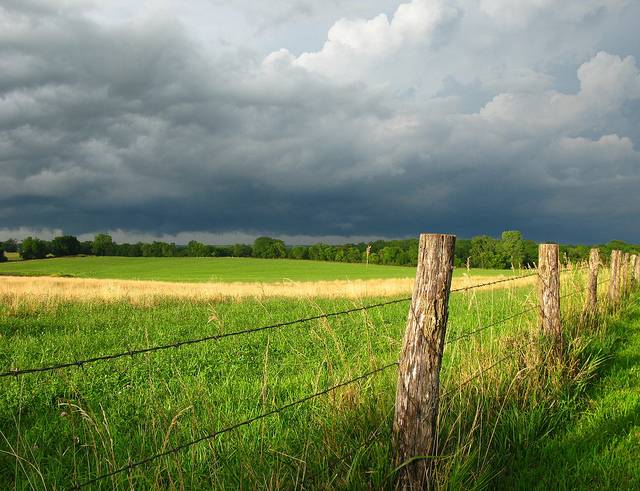 Running a farm is more than just a job. More than any other business, farming will become your whole life.
The decisions you make when farming have to be both economically and emotionally influenced. Therefore, organic farming could be an attractive option for you.
Trade of organic produce has grown steadily over the past few years. This means that it is a niche that often appeals to entrepreneurs. No matter what kind of agriculture is your focus, there are ways that you can make it organic.
For example, you will need to avoid using pesticides or other chemicals on your farm if you have crops. If you are farming livestock, you will need to avoid using antibiotics.
Despite this, however, you need to think carefully before diving into this particular way of farming. There are a lot of considerations to make if you are to farm both organically and successfully!
Be clear about why it is that you want to farm organically. It could be because you think you will make more money or, more likely, you feel it is the more ethical choice.
Certification
If, after researching, you are set on organic farming, you might consider getting your farm certified. Keep in mind that if a farm has previously not been organic, this is a very large task.
Your farm will need to be free of all non-organic chemicals for at least 36 months. In order to make sure that you can farm without usual chemicals and pesticides, you will need to put in place the alternative farming methods. You will also need to use crop rotation in order to keep the soil on your farm healthy.
Get Started
Claim up to $26,000 per W2 Employee
Billions of dollars in funding available
Funds are available to U.S. Businesses NOW
This is not a loan. These tax credits do not need to be repaid
The ERC Program is currently open, but has been amended in the past. We recommend you claim yours before anything changes.
These and other organic techniques can take time to implement.
Before you begin, read the National Organic Program (NOP). This will inform you of all the requirements that you will need to fulfil in order to be allowed to label your produce as organic. For instance, you will have to use farm methods that will attract natural insects and bio-diversity as well as using only natural fertilizer.
If you are not certified, you will not be able to use the USDA Organic Seal on your products. Certification, however, will cost you.
Education
You will need to educate yourself. Even if you think you know a good deal about organic farming, educating yourself will be an ongoing process.
The knowledge that we have about organic farming is always changing and you will need to make an effort to keep up to date. If you have employees, they will also need to be clued up about what makes your farm organic and how to stick to this.
Ethics
Despite all of this, you may still be set on the idea of owning and running an organic farm. This is understandable as many people, millennials in particular, are choosing ethics over profit when it comes to their careers.
Going organic means that your business is a more sustainable one. You will be able to throw yourself into your business knowing that you have chosen a type of farming that is gentler on the environment.
For many people this is reason enough to do it. However, don't forget to plan meticulously and make sure that this will, in fact, be a viable business opportunity.
Marketing
If you switch to organic farming, you will have to charge relatively more for what you produce. However, this will also give you the opportunity to market to people who are conscious of the ethics and the health benefits of purchasing organic produce.
Organic farming can open a new niche market for your produce. A market that is growing in popularity the more we learn about the benefits of organic farming,
Consumer demand is actually growing for organic produce and this drives up the price of organic produce. And once you have successfully transitioned your farm to being organic, it should only take 3 to 5 years to drive up yields to their previous rates
In the long term, this is a very beneficial way to farm. Over time, your costs will be less as you will no longer have to buy expensive inputs like fossil fuels.
Author Bio
By Anthea Taylor, Assistant Editor at Dynamis and writes for all titles in the Dynamis stable including BusinessesForSale.com, FranchiseSales.com and PropertySales.com as well as other industry publications.