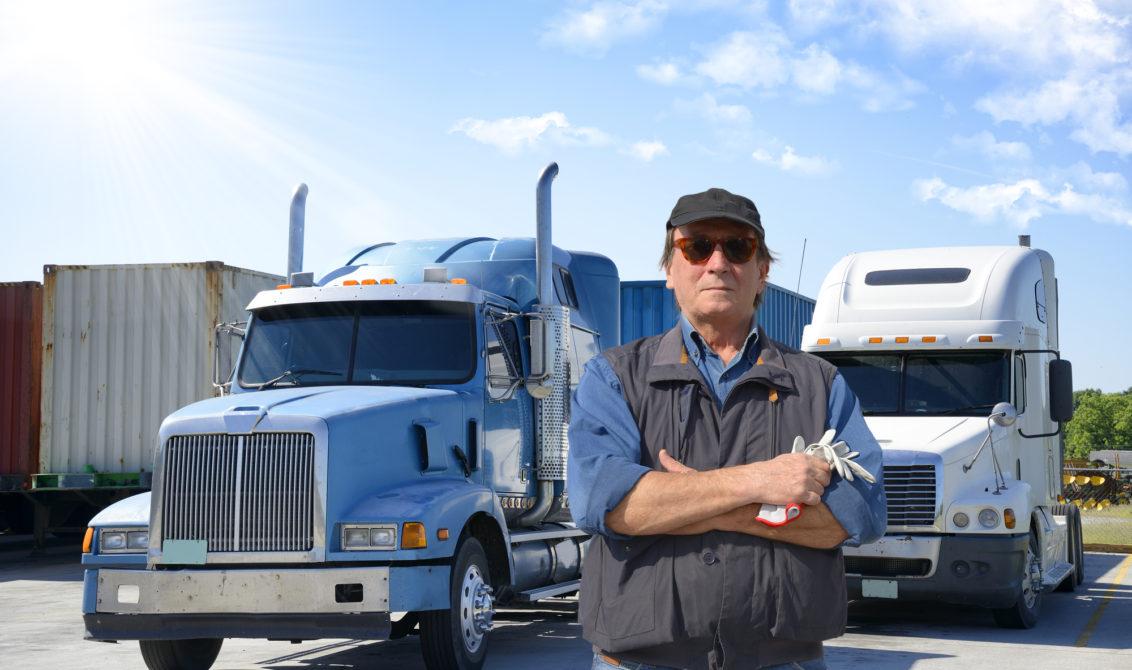 Unlike working directly for a trucking company, being an owner-operator means you drive a truck of your own and work as an independent contractor. As an owner-operator, choosing a trucking company to drive for is one of the most important decisions you'll need to make to ensure that you receive a fair contract.
You'll have flexibility over when you drive, but a contract still comes with obligations to fulfill. The main difference is that you won't be subjected to the demands of being directly employed by a trucking company.
Let's take a look at the greatest perks of being an owner-operator truck driver to help you decide if it's a good choice for your future!
Truck Ownership
One of the greatest parts of being an owner-operator truck driver is that you own your truck.
This means that you get to pick a truck that meets your needs and has all the features you're looking for. It also means that you can style it how you want, bring along your dog if you have one, and make upgrades as you please.
Additionally, every dollar you pour into the truck is not a waste because it is your property.
All of this matters because you're going to spend thousands of hours in your truck. You want it to be comfortable and a pleasure to drive every day.
Self-Employment
Another excellent benefit is that you'll be self-employed.
This means that you don't have a boss, you set the rules for yourself, and you decide how to operate the truck. You will still have some requirements to adhere to per your contract, but everything else is up to you!
Get Started
Claim up to $26,000 per W2 Employee
Billions of dollars in funding available
Funds are available to U.S. Businesses NOW
This is not a loan. These tax credits do not need to be repaid
The ERC Program is currently open, but has been amended in the past. We recommend you claim yours before anything changes.
Every time that you earn and complete a contract, it will add to your reputation as a business owner. As a result, being in business as an owner-operator for several years is far more effective than being a company truck driver for the same period.
When you drive your truck, you're driving for yourself.
Better Pay
The most appealing aspect of owner-operator truck driving is the promise of better pay.
As a company truck driver, you get paid less per-mile or per-load when finishing a delivery. Owner-operators get a much healthier rate/percentage.
However, owner-operators have additional costs in the form of a lease payment, repair costs, maintenance fees, and fuel bills. To compensate, they also get tax benefits that can help offset these costs.
Putting this all together means that owner-operators have a higher potential for earnings compared to a company driver, but it all depends on how savvy you are as a business owner.
Flexibility
Another excellent advantage is that you'll have flexibility in the routes you drive.
Company truck drivers are assigned to routes and they have no say in whether they do them or not. On the other hand, owner-operators drive routes based on the contracts they agree to.
This means that you can accept or decline a route by deciding to sign a contract or turning it down. If you're focused on looking for work and finding new contracts, then you'll find a route that you enjoy with enough patience.
Additionally, you'll have the freedom to take time off if you need it. It's important to note that expensive lease payments can make it a necessity to work often, but at least you know that you can take time off when needed without waiting for approval.
High Demand
The last thing you'll benefit from is a high demand for truck drivers.
There is currently a major shortage of qualified truck drivers in the industry. Truck driving can be a stressful job for many people and it certainly comes with a set of disadvantages.
However, this may not be a problem for you because they're offset by the great perks that come with truck driving. Owner-operators are particularly appealing for trucking companies because they assume most of the risk instead of the company.
For this reason, you'll never have a difficult time finding work to do. You may not get a desirable route every time, but at least you'll know that work will always be there when you need it!
Closing Thoughts
If you enjoy truck driving, then becoming an owner-operator has a wide array of benefits that can improve your career.
The five main advantages of being an owner operating including owning your truck, being self-employed, the potential for better pay, flexibility in when and where you drive, and high demand for work.
While truck driving certainly isn't for everyone, being an owner-operator is a great option if you already love the job. You'll get to build your business and start driving for yourself rather than someone else!