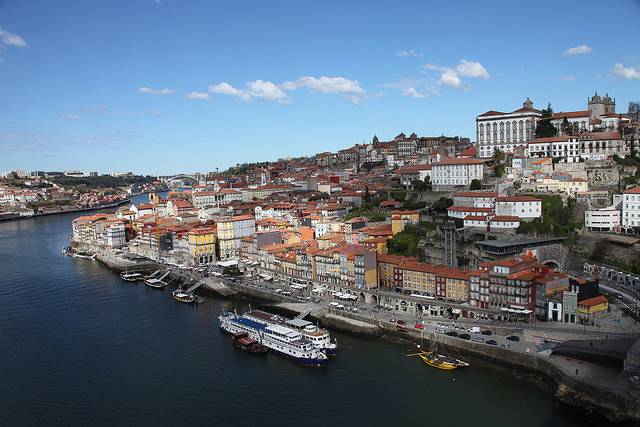 Brexit or no Brexit, everybody knows that the UK is going to have some sort of relationship with Europe and so it's in everyone's best interests that the relationship is an amicable one, cemented in trade and investment.
Just as the prospect of Brexit has not deterred international buyers from investing in the UK, it is unlikely to deter UK-based buyers from investing in Europe. Europe is, however, a fairly big place and there are massive differences between its local property markets.
While some are very mature and thus tend to have higher prices and lower yields, others are still emerging and have excellent prospects for growth. Here is our pick of the best.
Portugal
For much of Portugal's history, it has been overshadowed by Spain in just about every sense. Over recent years however, it has fought its way out of the economic doldrums and is now rapidly becoming one of Europe's biggest success stories.
Lisbon is already attracting investors from across the world and is maturing rapidly, so investors should aim to act quickly, while prices are still very affordable. Outside of Lisbon, the Algarve is already very popular as a retirement destination and offers investors the prospect of excellent returns.
Get Started
Claim up to $26,000 per W2 Employee
Billions of dollars in funding available
Funds are available to U.S. Businesses NOW
This is not a loan. These tax credits do not need to be repaid
The ERC Program is currently open, but has been amended in the past. We recommend you claim yours before anything changes.
Croatia
Game of Thrones fans are flocking to Dubrovnik (which was the location for King's Landing) and it's certainly worth a visit, however, from an investment perspective, Zagreb and Istria are likely to be better choices, albeit for very different reasons.
Zagreb is the capital of Croatia and priced accordingly, although it is still very affordable compared to other areas in the locality. It already has everything you would hope for in a capital city and is tipped for further growth as Croatia continues its process of development.
Istria, by contrast, is one of Croatia's sleepier backwaters and is still delightfully affordable even though it is becoming increasingly popular as a holiday and retirement destination.
Turkey, specifically Istanbul
Although Turkey is outside the EU and looking increasingly likely to stay that way, at least for the foreseeable future, its largest city Istanbul is within the continent of Europe and hence qualifies as a European emerging market.
While it's understandable that some property investors will wish to give Turkey a very wide berth at the moment, those who do run the risk of missing out on some of the best prospects for growth in the continent of Europe.
Turkey is very much more than a "sun, sea and sand" destination for tourists and retirees. It has a very strategic geographical location, is full of natural resources and has a significant global presence in the agricultural, manufacturing and services sectors.
It is also vastly more modern in its outlook than might be expected from its physical appearance (and media headlines). In fact, it is becoming a major player in the area of consumer electronics (its best-known domestic brand is probably Beko) and it is developing serious expertise in other "high-tech" niches including the digital economy.
Istanbul's size and position mean that it is expected to receive huge benefit from Turkey's continued expansion, which means that investors who buy quickly can expect both growth and yield.
Author Bio
Hopwood House are specialists in overseas and UK property investment, with a large portfolio of investment opportunities across the globe in the student property and buy-to-let investment markets.