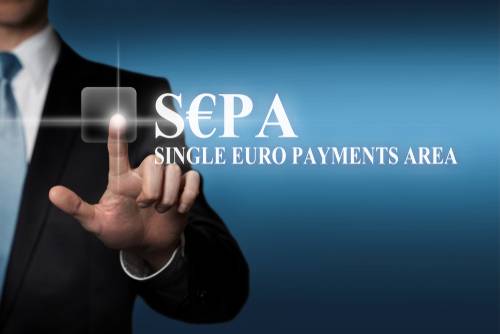 The Single Euro Payments Area (SEPA) has gained significance for small business owners and investors alike due to the ease that it brings to cross-border money transactions within the European zone. SEPA is a borderless payments zone that includes 33 countries. The main purpose of SEPA is to make the money transfer and electronic payments easier between and among the countries included in the SEPA zone.
Here are some facts that you need to know about cross-border payments when investing in Europe:
1. Transactions Streamlined in a Single Bank Account
Previously, investors who regularly buy cross-border need to set up bank accounts in the Euro countries where they do business or invest in stocks or real estate. This practice leads to extra costs and delayed payments. To make things simpler for investors living abroad or in another country in Europe, SEPA only requires one Euro bank account, in your country of choice, which you can use for the whole Euro area.
All your payments and collections within the Single Euro Payments Area (SEPA) will be streamlined in this single Euro account. This will give you greater efficiency and faster cash flow from your investments, as well as save you the annual costs of maintaining multiple bank accounts in different Euro area countries.
2. Instant Credit Transfer
Investing in another country requires money transfers aside from studying the foreign land's economic stability and other factors affecting investments. When transferring money within the Euro area, it often takes a long time and is costlier. Previously, cross-border payments can take up to 5 business days. SEPA makes it possible for your investment to be received promptly and within a guaranteed schedule. SEPA requires banks to adhere to a standardized time to execute each payment, no matter which EU country it may be going to or coming from, ensuring that payments arrive on the same day or within a matter of hours. As a result, you can easily send money for your desired investment without delays.
Get Started
Claim up to $26,000 per W2 Employee
Billions of dollars in funding available
Funds are available to U.S. Businesses NOW
This is not a loan. These tax credits do not need to be repaid
The ERC Program is currently open, but has been amended in the past. We recommend you claim yours before anything changes.
If payment is made as a "SEPA credit transfer," it will be credited to your bank account within the banking day following the payment order. If payment is made as a "SEPA instant credit transfer," it should be credited to you almost real-time or within 20 seconds of acceptance of payment. This means that you can immediately use the money from your investments credited into your account within a few seconds. 
In order to avoid unnecessary delays in the transfer, you have to make sure that your international bank account number (IBAN) and bank identifier code (BIC), and the recipient's name and bank account details are accurate.
3. Less Charges for Cross-Border Payments in Euro
Faster transfer times do not mean extra costs for you. In fact, SEPA means lower costs. SEPA requires banks to apply the same charges for both domestic transfers and cross-border e-payments in Euro. This principle of equal charges applies to all your electronically processed payments such as credit transfers, direct debits, ATM withdrawals, payments by debit and credit cards, and money remittance. So investing in Europe is not only easier but also cheaper in terms of charges.
Receiving money is also usually free from bank charges. However, you may want to verify with your bank because some still charge a fee for receiving SEPA transfers. In the long run, these lesser charges would mean a lot of savings for you by lowering the costs for payments processing you would normally spend in a year. With such, you can maximize profits from your investments.
4. No Hidden Charges
Member banks are required to be transparent and to inform you about any applicable charges or fees in clear and simple terms. Hidden charges that may cause inconvenience and loss to you are prohibited, such as holding your money before crediting it to your account, or crediting your money but allowing its use only after a specific date.
5. IBAN and BIC Requirements
SEPA credit transfers require the bank accounts of both payer and payee in IBAN format. IBAN is an account number made up of a unique code, which is attached to all accounts in the EU countries. You have to make sure that your IBAN and BIC are ready whenever you are sending or receiving money in the SEPA zone. You can contact your bank for your IBAN and BIC, or check your latest bank statement. If you are in the UK, you may have the option to use Sort Code and bank account number instead of the IBAN and BIC.
Therefore, you can rest assured that your investment is in an accredited account, which lessens your chances of being scammed.
Conclusion
Investing in real estate in Europe that is hot in 2019 through SEPA can be secure and safe because the system is initiated by the European Union, supported by the European Central Bank, and regulated by the European Commission. It will make all of your electronic payments in the Euro fast and convenient, and help you decrease the costs of continually moving your money around.