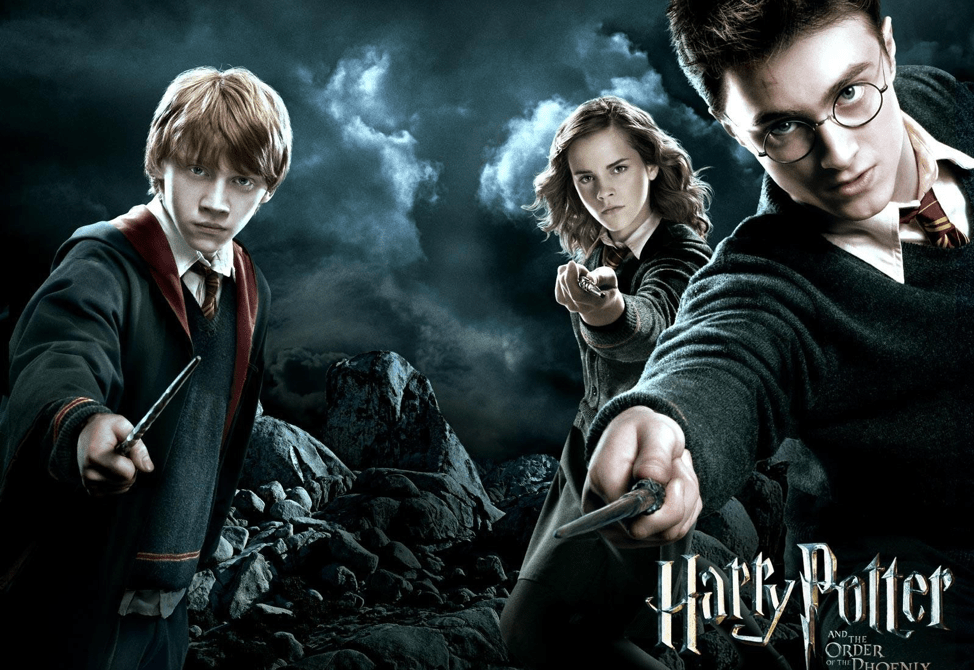 Nowadays, with the top box office movies raking in millions of dollars, and sometimes even billions, you'd expect everyone in Hollywood to be getting a fair share of the profits.
But in reality, things aren't always so rosy. You'd be surprised that the actor who played Darth Vader in the 1983 hit movie Star Wars: The Return of Jedi, is yet to receive residuals for his role, yet the movie grossed $475 million against a budget of $32 million.
How, and why, you might ask.
Well, the movie has no technical profits to distribute—that is, according to Hollywood economics and accounting. How does it happen? Read on to discover.
The Shady Hollywood Accounting Practices Demystified
Here's how the business of movies works, as explained by Edward Jay Epstein, the author of the book Hollywood Economics.
Typically, studios (Warner Bros, Paramount Pictures, Walt Disney, etc.) set up a separate corporation for every movie they produce. Like any corporate entity, this 'movie corporation' calculates profits by deducting expenses from revenue.
The studio then charges the "movie corporation" huge fees in the form of marketing and distribution fees, which in some cases exceed the gross revenue. On paper, this makes the movie look like it made nothing, and in some cases lost money, hence no profits to distribute.
Get Started
Claim up to $26,000 per W2 Employee
Billions of dollars in funding available
Funds are available to U.S. Businesses NOW
This is not a loan. These tax credits do not need to be repaid
The ERC Program is currently open, but has been amended in the past. We recommend you claim yours before anything changes.
While this may seem logical and in accordance with the generally accepted accounting practices in the eyes of accountants and CPAs, (see beatthecpa.com to learn how to become a CPA and recommended exam course materials), it's the amount charged for the distribution fee that raises suspicion of fraud.
The funny thing is that the companies paid for marketing and distribution are usually subsidiaries of the studio, so practically, the studio is paying itself for these services. This is how many actors, like David Prowse (Darth Vader character in Star Wars) end up not being paid. Here are some examples of big hit movies that have fallen victim to this shady accounting.
Harry Potter & the Order of the Phoenix (2007)
The Harry Potter movies make up one of the most successful franchises in film history, with a staggering revenue of $7.7 billion from all the 8 movies.
It came as a surprise that this Harry Potter sequel, which raked in nearly $1 billion, would fall under the spell. Though this Warner Bros film grossed $938.2 million, a leaked accounting statement revealed a loss of $167 million. Here's a snapshot of the leaked accounting statement.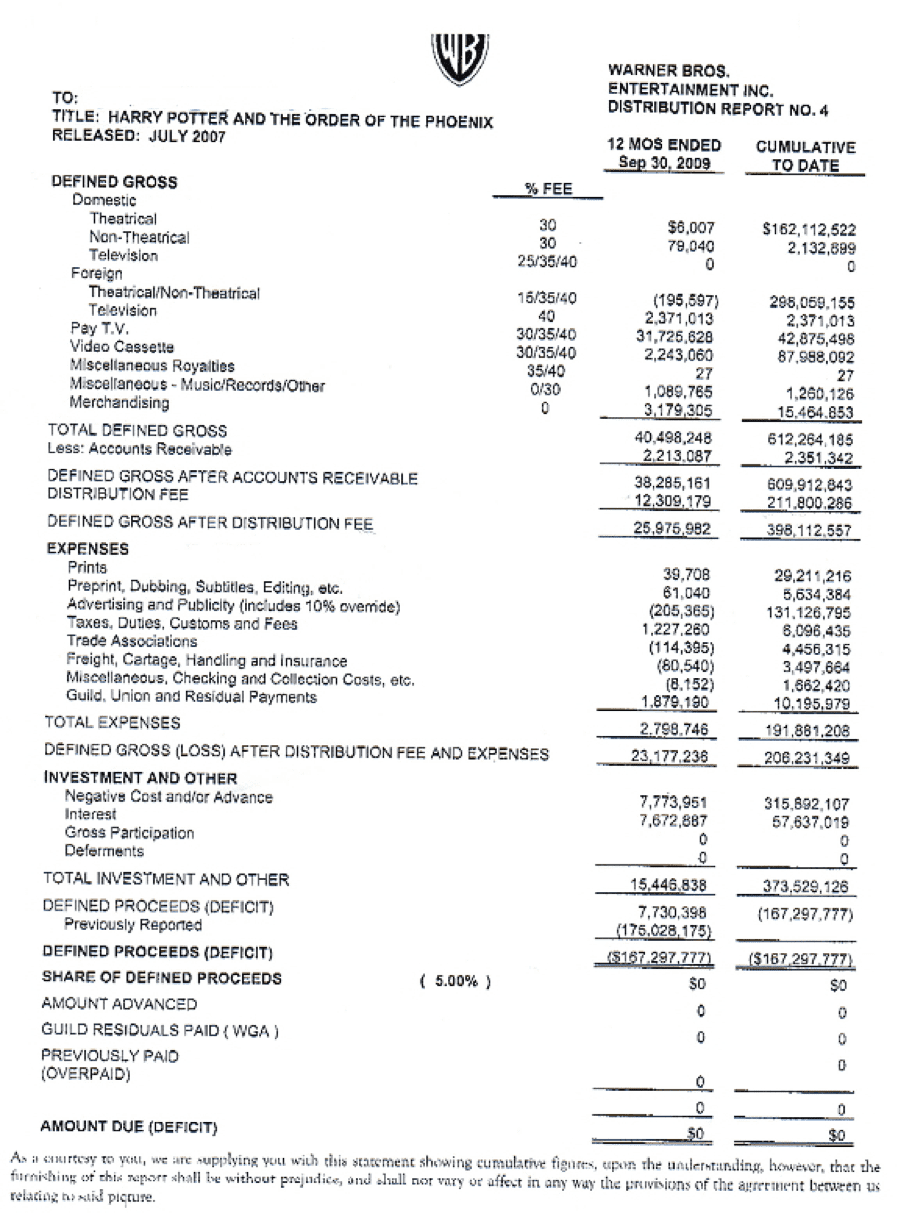 Image credit: deadline.com.
As expected, you can see Warner Bros charged a whopping $212 million in distribution fee and an additional 57 million unexplained "interest charges." With such gigantic deductions, it's easy to see why on paper, the Order of the Phoenix made a loss.
My Big Fat Greek Wedding (2002)
This 2002 romantic comedy charmed critics and ticket buyers alike, and slowly became one of Hollywood's highest-grossing indie films of all time.
Despite its fame and reputation, My Big Fat Greek Wedding failed to turn a profit thanks to Hollywood's shady accounting practices.
This movie grossed $370 million in worldwide box office takings but HBO and Gold Circle Films reported a $20 million loss. This resulted in a series of lawsuits that were filed against HBO and Gold Circle.
What's your take on these Hollywood accounting practices? Share your thoughts in the comments section below.