Binance Review: A Comprehensive Overview 2022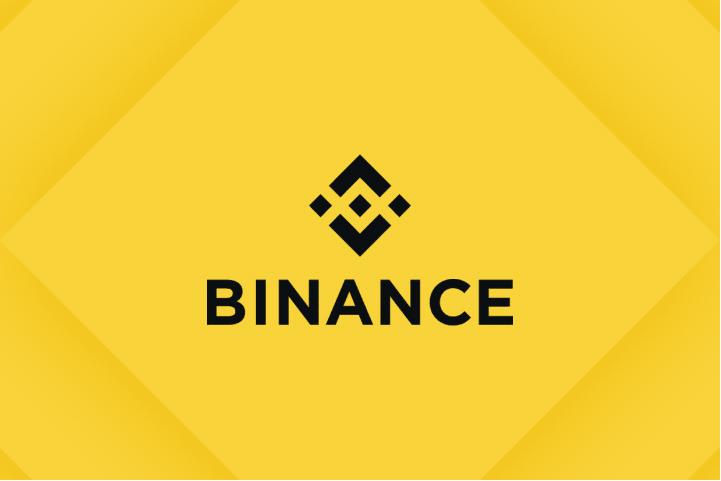 Binance
World's largest centralized cryptocurrency exchange with the highest trading volume
Offers 24/7 live support
Designed for professional and experienced investors
Pros
Wide range of available cryptocurrencies
Prioritizes security measures and user protection
Service fee as low as 0.1%
Cons
Binance.US has limited features
Does not have built-in digital wallet
Not beginner-friendly interface
Binance Ratings and Reviews
Binance is the world's largest centralized cryptocurrency exchange with the highest trading volume. The leading crypto platform has 2 billion daily volumes, completing 1,400,000 transactions per second. 
Binance offers multiple trading features and 350+ cryptocurrencies to its 90 million users. Designed for experienced traders, Binance has an impressive array of market charts. Besides providing cryptocurrencies for trade globally, Binance caters to BNB Chain, NFT Platform, Trust Wallet, Launchpad, Binance Charity, and Binance Academy. 
Launching its own cryptocurrency, Binance Token ($BNB), Binance gives significant opportunities to its traders, including staking and earning rewards. As of October 2022, BNB ranks 4th place and is traded on 189 exchanges. [1] 
Additionally, Binance has developed Binance.US for users from the United States. Currently, 65+ cryptocurrencies are accessible in Binance.US.
Pros & Highlights
Binance has a

wide range of cryptocurrencies

for crypto-to-crypto or fiat-to-crypto trading.

It has

various methods for deposits and withdrawals.

The crypto exchange offers a

service fee as low as 0.10%

The platform has several methods to

earn passive income

, and its users can earn 30% APR or more through its staking program.

Binance has an impressive customer service center with live agents

offering 24/7 live support.

The platform has high liquidity, executing a high trading volume.

Binance prioritizes security measures

and user protection, asking to fulfill a questionnaire before sending crypto to other addresses.
Cons & Risks
Since Binance is primarily for experienced users, the interface is

not user-friendly

.

The Binance.US version

is limited

regarding cryptocurrencies and trading features.

The crypto exchange has

regulatory issues

in several countries.

Neither Binance nor Binance.US has a built-in digital wallet

; it is recommended to use Trust Wallet, a company acquired by Binance.
Binance Features
Designed for professional and experienced investors, Binance and Binance.US provide features with analytical charts to present quality trading and buying options.
In the Binance ecosystem, users can access:
Binance Prices and Withdrawal Fees
Binance is known for offering some of the lowest fees in the industry. Global exchange Binance and its sister company Binance.US have similar fee structures. Both exchanges apply zero fee on selected fiat and stablecoin BTC pairs & BUSD pairs (platform's own USD-denominated stablecoin). In addition, users have a 25% discount on the trading fee when they use the platform's native currency, Binance Coin (BNB).
Binance employs a maker/taker model, and fee rates may vary regarding the trading feature, including spot, margin, and futures trading. The complete fee structures can be found on the company's website.[2]
| | | | | | |
| --- | --- | --- | --- | --- | --- |
| Level | 30d Trade Volume (BUSD) | and/or | BNB Balance | Maker / Taker | Maker / Taker |
| Regular User | < 1.000.000 BUSD | or | ≥ 0 BNB | 0.1000% / 0.1000% | 0.0750% / 0.0750% |
| VIP 1 | ≥ 1.000.000 BUSD | and | ≥ 25 BNB | 0.0900% / 0.1000% | 0.0675% / 0.0750% |
| VIP 2 | ≥ 5.000.000 BUSD | and | ≥ 100 BNB | 0.0800% / 0.1000% | 0.0600% / 0.0750% |
| VIP 3 | ≥ 20.000.000 BUSD | and | ≥ 250 BNB | 0.0700% / 0.1000% | 0.0525% / 0.0750% |
Regarding non-trading fees, Binance and Binance.US charge:
Type

Fee

Debit/Credit Card

4.5%

ACH Transfer

Free

Fiat Deposit / Withdrawal Fee

Fees are changing according to fiat. For example, USD deposits are free, whereas the withdrawal fee is $15. (

https://www.binance.com/en/fee/fiatFee

)

Crypto Deposit / Withdrawal Fee

Fees are changing according to cryptocurrencies. Crypto deposits are free, the withdrawal fee depends on the coin.(

https://www.binance.com/en/fee/cryptoFee

)
Company Background & History
Binance was founded in July 2017 by Changpeng Zhao in China, but the company moved its headquarters to Japan and Malta due to the Chinese and Japanese governments' regulations on cryptocurrencies. 
Since launching Binance with Binance Coin (BNB) and BinanceUSD (BUSD), Zhao's dedication, experience, and strategy grew Binance into the largest cryptocurrency exchange in the world within 180 days. 
In 2018, Binance reached a $1.3 billion market capitalization, and in 2019 the company announced its perpetual futures contracts, providing users with trading up to 125x leverages. In the same year, Binance launched Binance Smart Chain (BSC) to become a decentralized exchange. 
Unfortunately, in 2019 the company was hacked, and 7,000 Bitcoin (worth around $40 million) were stolen. [3] Moreover, Binance was banned in the United States that year, and Binance.US was launched to comply with U.S. regulatory requirements. 
In 2021, Binance outperformed its competitors with a high 24-hour volume of more than $76 billion, and Binance's native crypto-token, BNB, became the world's third most traded token. It was also the year when the company was under investigation by the U.S. government on allegations of money laundering and tax avoidance. 
In 2022, Binance announced they took a $200m stake in Forbes. 
Since its launch, Binance has acquired multiple web3 companies to dominate the industry. Currently, Binance owns Trust Wallet, Binance JEX, DappReview, BxB, CoinMarketCap, and swipe.io.
Trader Tools & Trading Experience
Binance global exchange and Binance.US offer different features when it comes to the trading experience. 
Binance provides users with regular trading features such as spot, margin, futures, and real-time charting tools. The users can earn rewards by swap farming and staking. 
In comparison, Binance.US does not have margin or futures trading and cannot enable experienced traders to use the leverage feature. However, Binance.US offers an advanced trading interface with charts and staking opportunities. Binance.US users can also access the OTC trading portal (over-the-counter), which allows trading directly between the buyer and the seller.  
On both platforms, users can check their orders and trade history. 
By bringing new users onto their platforms, Binance users can benefit from two different referral programs: Standard Referral Program and Lite Referral & Quarterly Tiered Tasks.
What Cryptocurrencies are Available on Binance?
Binance and Binance.US have distinct numbers of coins on each platform. Binance supports 350+ cryptos, stablecoins, and fiat pairs, whereas only around 130 cryptocurrencies are listed on the Binance.US exchange.
Besides Bitcoin, Ethereum, and stablecoins such as Tether and USD Coin, there are many other popular coins on both platforms, including:
Solana ($SOL)

Polygon ($MATIC)

Cardano ($ADA)

Dogecoin ($DOGE)

Sushi ($SUSHI)

ApeCoin ($APE)

Avalanche ($AVAX)

Uniswap ($UNI)
Security: Is Binance Safe & Secure?
In order to keep users' assets safe, Binance implements end-to-end security features and services such as two-factor authentication via the Google Authenticator app, SMS authentication, and email verification. Binance prioritizes security and user safety by requiring users to answer questions before sending cryptocurrency to other addresses. The cryptocurrency exchange is known for employing "SAFU" (The Secure Asset Fund for Users), an emergency insurance fund, to protect users' assets. SAFU was valued at US$1 billion based on the opening price on January 29, 2022. 
Since 2019, hackers have targeted Binance platforms and Binance Smart Chain (BSC), creating large-scale security breaches. The latest hack occurred on October 6, 2022, and $570 million worth of Binance's BNB token was stolen through a cross-chain bridge. [4] Binance immediately suspended its blockchain after this major exploit. BSC was back online on October 7, 2022.
Customer Support: Contacts & How to Get Help
The global crypto exchange Binance and Binance.US have an effective customer support system with comprehensive articles, guides, and a learning hub for beginners and advanced traders. 
In addition, both exchanges help their users via a ticket, email assistance, and social media accounts, primarily Twitter. Binance also assists its users 24/7 with live chat support, accessible online and through the Binance app.
Binance encourages its users with the self-service feature on their help center to solve issues such as unlocking accounts, changing email addresses, resetting passwords, or Google Authenticator.
Binance has effective customer service with live support in 17 languages.
KYC, Taxes & IRS Reporting Details
In Binance and Binance.US, KYC (Know Your Customer) verification is obligatory. All users must verify their accounts (i.e., Verified or Verified Plus) to access Binance products and service offerings, including cryptocurrency deposits, trades, and withdrawals. 
Binance and Binance.US explain how to report taxes to the IRS through their support center. Binance offers users to have all their transactions tracked and accounted for automatically with Binance's Tax Tool Functionality.[5] 
For US citizens, Binance.US gives more details about submitting tax forms correctly to ensure they comply with IRS directives.[6]
Who It's Best For?
Binance and Binance.US are primarily designed for experienced traders to help them maximize their profits with various features and charts. Once beginner traders improve their skills and reach a level where they can calculate the higher risks, they can start trading with Binance. 
US customers can use Binance.US if the number and types of cryptocurrency are not their priorities. 
Binance offers high-quality customer service with diverse methods, and with this feature, the cryptocurrency exchange outperforms its competitors.
Despite hacking attempts and security breaches, Binance recovers lost assets with SAFU funds, and the company's crisis management with an immediate response is very effective. In this regard, Binance is suitable for advanced investors who know the risks and the rewards of trading cryptocurrencies and looking for a trustable exchange with excellent customer service in countries such as the United States, the UK, France, Russia, Nigeria, Turkey, Argentina, and Singapore.