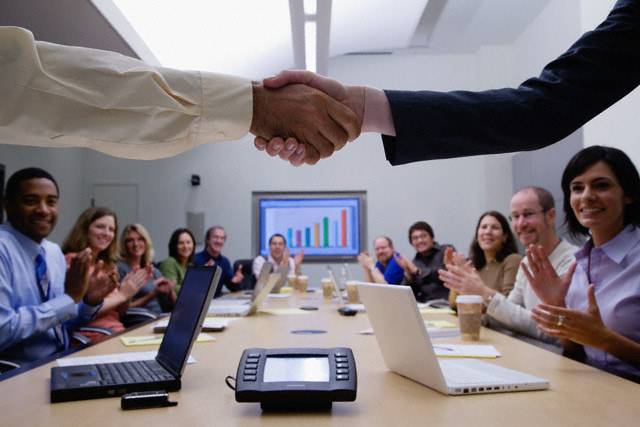 Even if your ecommerce sales are solidly in the green, do you ever hear that nagging voice in your head telling you that your store could be doing better? When it comes to online sales, you want to make sure that you're doing all you can to get your piece of the pie. The goal is to leave no stone unturned on the quest for revenue and growth.
It's all about boosting your ecommerce sales figures from "good" to "great!" Making the most of these four strategies can help your store maximize its revenue over time, often without any great additional effort.
Retarget "The Ones Who Got Away"
There are any number of reasons a customer may look at a product, add it to a cart, and leave your site. Perhaps they were just browsing. Maybe they're waiting for their paycheck next week before buying. It's also possible they liked what they saw, but wanted to browse a few other sites before making a final decision. Whatever the reasoning, if you're letting them get away that easily, your sales figures aren't the best they can be.
Retargeting involves showing display ads to people who have previously visited your site based on cookies. The great thing about retargeting is you can show people the exact product they looked at, tempting them to actually go through with the purchase the second time around. Since you already know the person was seriously considering your product, it makes these ads a better bang for your buck than random shots in the dark.
Get Started
Claim up to $26,000 per W2 Employee
Billions of dollars in funding available
Funds are available to U.S. Businesses NOW
This is not a loan. These tax credits do not need to be repaid
The ERC Program is currently open, but has been amended in the past. We recommend you claim yours before anything changes.
Use Strategic Upselling
While you might be tempted to cross sell—the classic "Customers who bought A also bought B, C and D"—it turns out upselling is about 20 times more effective, according to one Econsultancy citation. Upselling involves showing shoppers similar (but pricier or upgraded) products to the one they're viewing. If a customer is eyeing an entry-level model, why not suggest the next level up? The improved features may justify the price jump for them, and you'll boost your revenue in the process. It's similar to how a salesperson could upsell to a customer in a brick-and-mortar store, but in this case, all you need is your responsive ecommerce platform to make it happen.
Integrate Social Media Buying
Nowadays, an online store doesn't have to be a separate entity from social media. You can integrate cloud ecommerce software like Shopify with your shoppers' favorite social media sites like Facebook. By reaching your customer base where they're already browsing and spending time, you save them the extra step of leaving social media to visit your store, thus eliminating a pesky sales hurdle.
Forbes notes while Instagram produces the highest Average Order Value of the social media platforms, Facebook has the widest reach. The latter recently reached a new milestone: 2 billion monthly users. Think about all the sales potential there! If you integrate it, they will come.
Display Customer Reviews
Customers going back and forth on a purchase may just need one helpful nudge in the right direction to convert. This is where you can use social proof to seal the deal. One survey showed 70 percent of shoppers around the world trust online consumer reviews, making them the second most highly trusted source of brand information. Displaying customer testimonials in plain sight provides shoppers with the confidence and insight they need to add a product to their cart and check out.
These four methods aim to boost your ecommerce sales figures from "good" to "great!" By implementing these strategies, you'll capitalize on revenue that was previously slipping through the cracks.