Brex Business Card Review: Pros, Cons, and More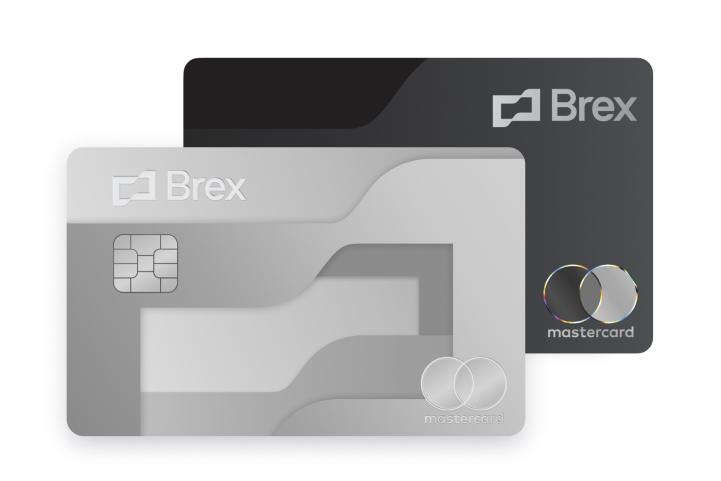 Brex Business Card
Offers specialized services to enterprise and startup companies
Billions of dollars in customer deposits under management
Provides impressive integration of over 1,000 software and services to improve operations
Pros:
$0 annual fee, no interest rates, and no other costs of operating
50,000 bonus points signup offer
Credit limits 10x-20x as high as traditional business credit cards
Cons:
Only available for businesses with over $100,000 in their bank
Limited cryptocurrency support
Rewards may not be compatible with some companies
Brex Business Card Ratings and Reviews
The Brex Business Card combines a powerful credit reward structure with financial management tools to create a compelling credit card experience for companies of all levels. At zero cost, founders and enterprise-level companies can have a credit card in all their employees' hands to efficiently manage their spending habits.
The simple interface on desktop and mobile applications provides an intuitive experience for employees submitting their spending reports, as well as the executives approving them. With backing from impressive companies such as Opendoor, Carta, and Deel, the Brex Business Card is an option for companies looking to scale smarter.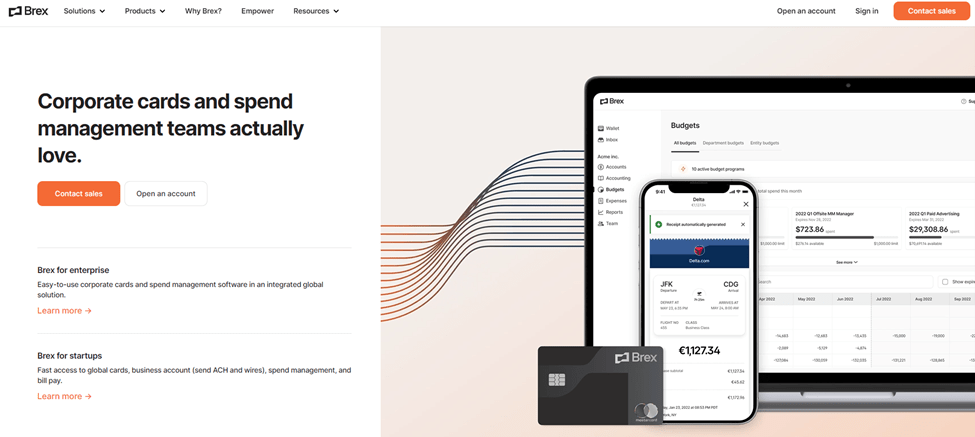 Brex Business Card Pros
Brex offers specialized credit services to

enterprise-level companies

and

startups

. 

Operating in over

100 countries

, Brex has

billions of dollars

in customer deposits under management.

Brex provides impressive integration of over

1,000 software and services

to improve operations across

accounting, human resources, communication, and other vital business activities

. 

Companies can sign up for a Brex Business Card with a

$0 annual fee

,

no interest rates

, and

no other costs of operating

. 

Customers receive

50,000 bonus points

after spending

$9,000 in the first 30 days

. 

Brex provides access to

credit limits 10x-20x as high

as traditional business credit cards

without putting personal credit on the line

. 

Brex is the

trusted credit provider

of choice for global companies such as

Doordash, Y Combinator, and AirBnB

. 

The user-friendly mobile application

is available on the

Apple App Store

and

Google Play Store

with an average

user rating of 4.8 out of 5.
Brex Business Card Cons
The Brex Business Card is only available for businesses

with over $100,000 in their bank account

and is

not available for individual consumers

.

Brex has

partnered with TravelBank

to fulfill cryptocurrency orders, but they

provide limited support of only Bitcoin (BTC) and Ethereum (ETH)

.   

Credit card rewards can be powerful

if they are synergistic with company spending, but

rewards may not be very compatible with some companies

.

Brex is considered a charge card, which means that credit balances must be paid at the end of each month

, but that also means

there is no interest rate accrual

.
Brex Business Card Features
Spend Management: The Brex Spend Management software allows companies to simply establish compliant budget limits for their employees to use and monitor. With automated receipt and spending report generation, Brex makes the employee expense process simple.
Integrations: With integrations to over 1,000 impactful softwares and services, Brex provides companies with impressive customizability across operations. Integrations include accounting services such as Intuit QuickBooks, human resources services like Bamboo HR, and workflow automation software such as Zapier.
Virtual Cards: Companies can issue unlimited virtual cards and access to Brex services to their employees. The virtual cards allow for efficient contactless spending and management of employee budgets.
Financial Modeling: Brex has partnered with Pry to provide customers with a comprehensive financial modeling service. Through the Pry software, businesses can generate Key Performance Indicator (KPI) dashboards, scenario planning, and hiring plans.
Brex Business Card Pricing and Fees
Companies must have at least $100,000 USD in their bank account to qualify for a Brex Business Card. Beyond the financial requirements, Brex does not charge an annual or initial setup fee.
The Brex Business Card is considered a charge card, which means that the balances must be paid in full at the end of each month or, in some circumstances, each day. Businesses must connect their bank accounts to make automatic monthly withdrawals. Because balances do not carry over month to month, there is no interest rate charged.
Although Brex charges no interest or fees on its card, they still need to make a profit. They achieve this through their partnership with the MasterCard network, and they receive a cut of the credit card fee each time a Brex card is swiped.
Brex Business Card Company Background
Headquartered in San Francisco, Brex was founded in 2017 by Henrique Dubugras and Pedro Franceschi. After selling their first online payments platform, Pagar.me, the Brex founders set out to build a new platform designed to empower modern businesses to make impactful financial decisions.
Brex has partnered with tens of thousands of businesses to manage their finances, including cutting-edge tech companies such as Y Combinator, Airbnb, and Carta.
 Brex credit card services are built to scale with their customers. With powerful integrations of Brex rewards and the software and services companies need to expand, Brex helps founders scale smarter. 
How does the Brex Business Card work?
Businesses receive Brex points as rewards when they make purchases using the Brex Business Card. Brex rewards vary depending on what is being purchased. The primary breakdown of reward multipliers includes: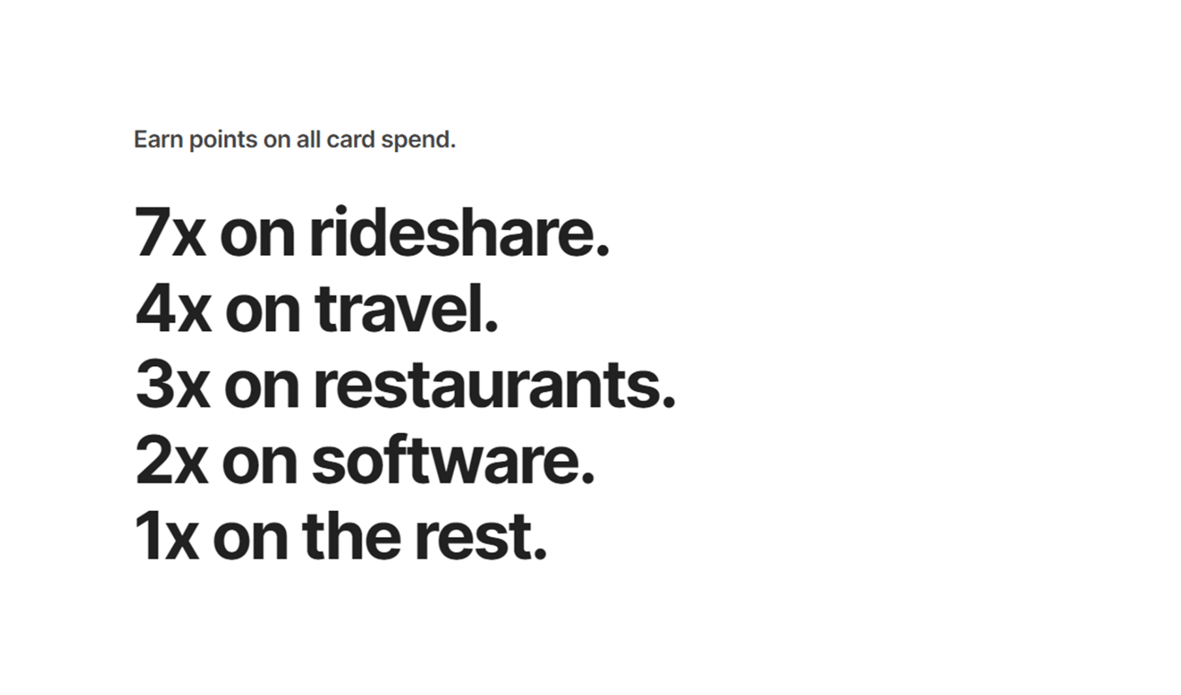 Brex has also partnered with a number of other businesses to provide further rewards and discounts. These partner perks include 3x rewards on Apple products, 30 percent off 12 months of QuickBooks, 50 percent off shipping fees at UPS, and many more [1].
Brex points can then be redeemed for exclusive rewards designed to impact the growth of the business. When using Brex points, businesses can receive discounted access to activities such as billboards, offsite planning, and executive coaching. Brex points can also be transferred from one point to one mile at many of the top airline loyalty programs. 
Brex Business Card User Experience
Brex cultivates an intuitive and modern user experience through streamlined services across mobile and desktop apps for employees across a company. Customers can automatically generate spending reports, approve employee spending limits, and integrate with over 1,000 services for impressive customizability.
The Brex mobile app includes access to virtual credit cards for contactless spending, at-a-glance account information, and direct 24/7 support.
The user experience will differ depending on the level of the employee. Executives are responsible for setting budgets and employee feature access. Lower-level employees will use the application to monitor their spending and generate compliance reports.
What coins are supported on the Brex Business Card?
Brex allows customers to purchase cryptocurrency with the reward points they have earned. With orders fulfilled by TravelBank, customers can purchase Ethereum (ETH) and Bitcoin (BTC), which is then automatically sent to the desired crypto wallet address. Although 
Brex currently only supports two cryptocurrencies, but they have indicated plans of adding further support in the future.
Security: Is Brex Business Card Safe & Secure?
Brex has established itself as a secure credit card network by providing customers with account security, data privacy, and fraud protection. Industry-standard encryption, idle lockouts, and strict security policy help to ensure the privacy of data.
Customer accounts are further secured by activity confirmations, identity verification, and Single Sign-on (SSO) integrations through services like Okta, OneLogin, and Microsoft.
Brex also has a dedicated internal security team to efficiently address and prevent fraudulent activities. However, it is still vitally important that customers follow proper security precautions to protect their credit card and account information. 
Customer Support: Contacts & How to Get Help
Brex provides several efficient customer support channels for those that need assistance. 
The quickest way to contact support is through the live chat dashboard found on the mobile and desktop application, or through their 24/7 phone line (1-833-228-2044). 
Brex also provides an extensive help center complete with insightful articles, frequently asked questions (FAQs), and other helpful resources.
Who is Brex Business Card Best For?
The Brex Business Card is designed for innovative companies of all stages to efficiently manage their finances through a modern interface. Brex achieves synergy with its customers through impactful reward structures, powerful financial modeling tools, and intuitive mobile and desktop applications. 
Traditionally founders have found difficulty securing lines of credit for their business when they are recent graduates or have a minimum credit history, but Brex determines creditworthiness through company cash flows, not personal credit history, making it a viable option for first-time founders. 
Businesses with spending budgets that align with Brex's rewards will see more comprehensive rewards than those who do not. Spending that includes billboards, offsite planning, executive coaching, and other supported activities will find cost efficiencies through discounted services. 
The Brex credit card experience allows companies to efficiently manage budgets, spending reports, and finances across all employees through a simple interface. Employees at any level will find it intuitive to check their budget and spending habits, while executives can easily approve spending reports and set budgets.