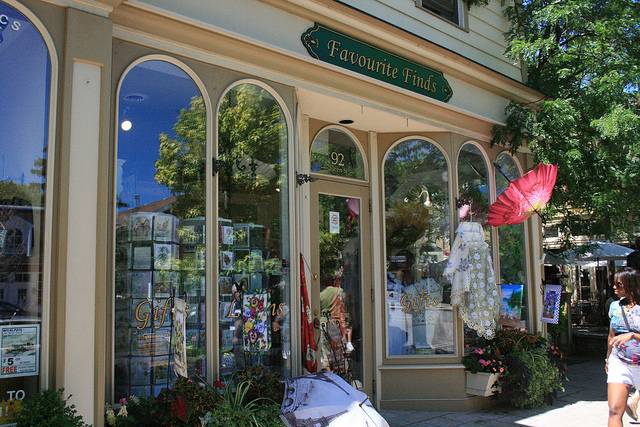 "The more things change, the more they are the same," commented Jean-Baptiste Alphonse Karr, the French critic, journalist, and novelist. This is certainly true for business.
On one hand, our modern telecommunications have completely revamped how we do business. What used to take a large chunk of time decades ago, like sending invoices via regular mail, can now be done within seconds by using email.
On the other hand, consumer psychology is pretty much the same. For instance, it's far easier to establish rapport when you meet someone in person than if you chat online.  This is why trade shows still remain popular. It's one of the best ways for merchants to make their target audience clearly aware of the benefits of their offer.
Here are some things that still matter and how they differ from how they used to be, say, 25 years ago:
Marketing your message.
The purpose of marketing remains the same: to interest someone into buying your product by informing them about its existence and educating them about how it can help them resolve a need or satisfy a desire. Marketing often uses content, say, in the form of explanatory articles about how something works, to achieve this goal.
Get Started
Claim up to $26,000 per W2 Employee
Billions of dollars in funding available
Funds are available to U.S. Businesses NOW
This is not a loan. These tax credits do not need to be repaid
The ERC Program is currently open, but has been amended in the past. We recommend you claim yours before anything changes.
What's different compared to 25 years ago is how the information is distributed. Today small business SEO coordinates with search engine bots to index a juicy, relevant article on a blog through the careful use of keywords. In the past, merchants published articles in newspapers and magazines, hoping that the right people would stumble upon them.
Establishing positive human relationships in a business.
Technological progress has not changed the necessity of establishing good relationships in a business. Managers still need to learn effective human relation skill. It's not enough to simply tell people what to do and expect the work to get done well. If the communication is barked as an order or expressed vaguely, compliance will either be reluctant or the task misunderstood and erroneously completed. Managers who learn how to be good communicators and treat employees in a fair-minded way can significantly increase productivity levels and job satisfaction.
What's different compared to 25 years ago is that communication is now faster via electronic media. Sometimes this works well for all parties engaged because there are no lag times in communicating important information; but, at other times, text messages fail to communicate nuances in a message. Communication can also fall through the cracks because there is too much of it flowing toward a decision-maker from all directions. This creates emotional overwhelm and results in bad decisions.
Getting good at problem-solving.
Every business is awash in problems on a regular basis. This is not necessarily due to staff incompetence or bad business practices. Often it is just the nature of a business trying to stay sane in an apparently insane world. Customers can do quirky things. Markets can become volatile. Positive cash flow can switch to negative cash flow due to some unexpected change in demand and supply.
What separates the successful businesses from the unsuccessful ones is that successful businesses view problems as opportunities. They ask what it is that they don't know that they don't know. In seeking out fresh information they find new solutions. Businesses that get good at problem-solving, not only put an end to a frustrating issue but step up to a whole new level of business productivity and profits.  In fact, one reason often given for starting a business is to solve a problem.
What's different compared to 25 years ago is not that we have more problems now then we had back then, although it might seem that way. It's just that we have far more effective methods for cracking tough problems. For one thing, a world of information is easily accessible via the Internet. For another, software tools help us visualize our data more clearly and a better grasp of a problem makes it easier to come up with relevant solutions.
Ultimately, we all have a foot in two different worlds: the world of human nature and societal norms that remain similar to the ancient past and the world of breakneck technological advancement which is pushing us to an unknowable future. While some business people thrive in this environment, others, accustomed to a slower pace of life, feel overwhelmed.  One possible solution is to find new ways of learning faster and more effectively, something which online learning is facilitating faster than traditional learning methodologies. When thinking about the things that may have a great impact on the stability and growth of your small business, it's good to keep the paradox pointed out by Karr in mind.