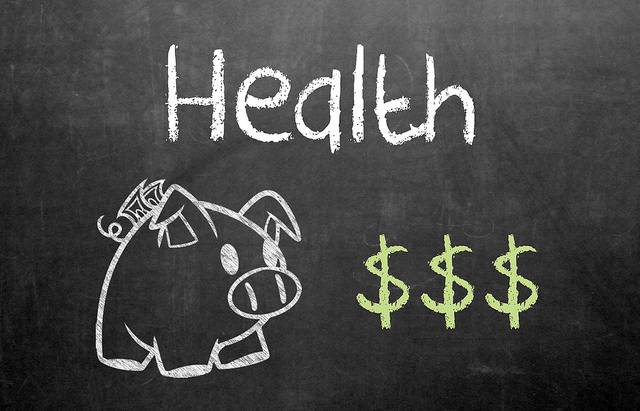 It is often said the most important asset any business has is its people. In an increasingly competitive world, the men and women who make up your team are the one thing that the competition cannot easily replicate, and they constitute a competitive advantage that you can truly leverage. Knowledge and skill is also something that can only be gained over time and experience.
Make no mistake, while it is of course good and right that a company "looks after its people," it is not all about altruism and social responsibility. There are hard-nosed business reasons why employee wellness needs to be a key component of competitive strategy.
Better productivity
There are plenty of statistics out there to demonstrate that employees who are fit and healthy will be more productive than those who are not. The human body is a biological machine that works more effectively, both mentally and physically, if it is in good shape. When employees are not feeling at their best, you will see a slump in productivity as the day wears on, which can equate to millions in lost revenue over the course of a year.
Reduced churn rate
Wellness programs are seen as a major employee perk, and make your business more attractive to the best talent. Having such a program in place will contribute to motivation, and means your valued personnel will be less likely to look elsewhere. Thus, you reduce the disruption that employee turnover brings, not to mention the time and cost incurred in recruitment and training.
Lower insurance costs
Get Started
Claim up to $26,000 per W2 Employee
Billions of dollars in funding available
Funds are available to U.S. Businesses NOW
This is not a loan. These tax credits do not need to be repaid
The ERC Program is currently open, but has been amended in the past. We recommend you claim yours before anything changes.
If staff are constantly taking sick days, the company takes multiple hits. Someone needs to step into the fray to cover the absentee's duties, meaning extra costs and delays. Meanwhile, the absentee is likely using their company medical cover to get well again, pushing up your insurance premium when the next renewal date comes around. Having a wellness program in place has the opposite effect, making your company a better insurance risk, and driving down the cost of insurance.
Improved morale
Clearly, there are sound business reasons for focusing on employee wellness, but aside from these, it also shows that as an employer, you care about your people. That makes for a better working atmosphere for everyone, and consciously or subconsciously, staff will feel they want to go the extra mile to give something back.
Closer teams and community spirit
The great thing about wellness programs is that they give people something other than work to bond over, whether it is gym sessions or just healthy snacks in the kitchen. That leads to better team dynamics and ultimately has a positive impact on output and productivity.
Aspects of an effective wellness program
Think wellness programs, and you probably picture huge companies like Google with their climbing walls and integrated gyms. If you are a small business, you might think that implementing a wellness program is something you could never afford to do. But it does not need that level of major investment.
Simple measures such as negotiating a corporate rate at the local gym or replacing those sugary carbonated drinks with fresh juice are two steps in the right direction.
Prevention is better than cure
Wellness is not all about gym sessions and healthy eating, however. Working to counter common conditions that lead to employee sickness is a great way to proactively increase wellness and should form part of the program. As a case in point, one in eight Americans suffer from thyroid problems, yet fewer than half even realize the fact. A normal thyroid panel is an inexpensive range of tests in which any issues will be identified and a full explanation will be given as to what the condition means and how it can be treated.
Start slow to reap the rewards
If you dive in on day one by taking away the candy machine, banning smoking within a 100-yard radius of the building and taking the entire workforce out on a 3-mile run, all you will do is frighten people off.
Humans are strange creatures in that they are naturally wary of change, even if it is the introduction of something positive. One of the best ways to counter this is through involvement, so ask employees what they want from a wellness program. For example. they might want help getting fitter, eating a better diet or giving up smoking.
If employees feel they are involved in crafting their own wellness program, engagement will be significantly increased, allowing you, your company and your team to jointly reap the benefits.