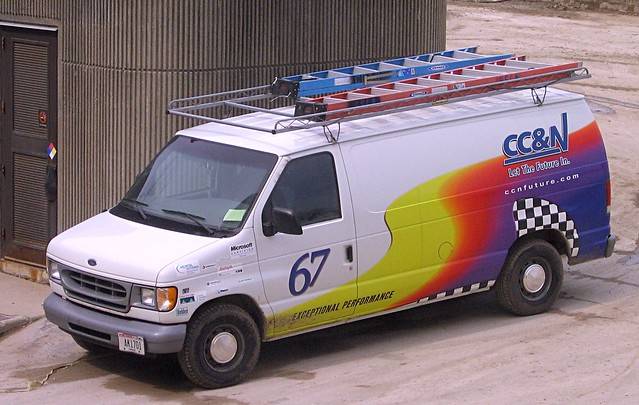 Running a business that incorporates a number of vehicles for transportation or deliveries can be a lot of work. You would have to manage your fleet by knowing the whereabouts of your drivers at almost all times, and the speed at which they get to where they need to be. Having to do that alongside running your core business can prove to be a hassle. If this scenario sounds familiar to you, then you may want to consider investing in a GPS fleet tracking system. This is guaranteed to save you time and effort. But first, you would need to know exactly what you'll be putting your money into. So, here are some tips you should know before investing in a tracking system:
How does the system work?
Before you make any purchases, you would need to be familiar with what exactly this system is and how it can help your business. There are innovative advancements in software such as a GPS fleet tracking system, which is a new form of technology which uses yours, or in this case, your vehicle's exact location to monitor its whereabouts and any necessary data you may need that is on board. The system includes a small device that is placed on the vehicle and a monitor which you can then install in your office, or wherever you would need it to be able to view a live tracking feed of your fleet.
What does the GPS track?
The tracking system does not just track the current whereabouts of a certain vehicle. It also collects and stores the data of where that vehicle previously was, what its normal route is, the kind of mileage it makes on a regular basis, and the speed at which the vehicle is, or was, going. Another important thing that the tracker monitors are the engine load. It records when the engine is turned on or off, and that can help show if there are any odd changes to the engine safety. 
Employees feedback
Contrary to the common belief among business owners, employees do not actually hate GPS tracking systems. A lot of employees understand the importance of installing such system for the business' benefit and for their own safety a lot of the time. Employees can track their own mileage and travel times, which can help them be accountable in front of their employers. It's a win-win situation!
Choosing the right tracker
When investing in a GPS fleet tracking system, you want to consider a package which has these important factors incorporated in it:
Get Started
Claim up to $26,000 per W2 Employee
Billions of dollars in funding available
Funds are available to U.S. Businesses NOW
This is not a loan. These tax credits do not need to be repaid
The ERC Program is currently open, but has been amended in the past. We recommend you claim yours before anything changes.
This should be one of your first concerns. Find a tracking system that collects the most amount of data possible. This includes the speed and driving behaviors, or your vehicle drivers to ensure they are being safe on the roads and following all traffic laws. The system should also record engine and other car behaviors to make sure it goes through periodical checks and flags up any odd factors that may affect your drivers' safety on the road, as well as the safety of your goods on board the vehicle. 
One important factor to consider is having a helping hand that will likely be available around the clock for you in case of any emergency. You should invest in a system that has reliable customer support and a 24/7 help service that fits with your business hours. The ideal vendor would also have a variety of communication methods that fit with your needs, be it email, phone or even personal visits. 
Another essential element that should be incorporated into your tracking system is some form of communication option. In the unfortunate case of an emergency, your driver should be able to contact you as a business owner, or other members of the fleet who may be nearby to come to their aid. If a more serious emergency occurs in the case of an accident where your driver may not be able to physically communicate with anyone themselves, a tracking device should alert the right people and send precise location coordinates so that someone can come to the rescue. 
Benefits of fleet tracking
You may ask yourself, why would I want to invest money into a tracking system? And the answer is pretty simple; it saves you a whole lot of hassle. There are also some essential perks you'll be getting with the system installation.
The great thing about a tracking system that collects a lot of data about your vehicle is that it can predict pretty much any kind of issue with your vehicle before it turns into something massive. This means you can stay on top of the vehicle's health without spending a fortune on fixing an issue when it's too late.
Prevents unauthorized journeys
Although it can be quite unlikely, it's better to be safe than sorry when it comes to monitoring where your employees go during working hours. You would want to eliminate any unauthorized use of your vehicles and make sure the drivers only use their assigned vehicles to do the work they are being paid for.
In the unlikely event of your vehicle being stolen, your tracking system can help you, and the necessary authorities, find out the exact location of your cars and catch the thieves. The tracking devices are usually pretty discreet and will not alert the thieves to the police's monitoring. 
A great thing about the GPS tracking system is that it can help you see which employees are doing good and which employees need to improve their work. You can then make decisions to reward good employees and help others get better. 
A GPS fleet tracking system can be just the right thing for your business if you're struggling to keep on top of managing your business and monitoring your vehicles' every movement. Make sure you do lots of research before investing in a tracking system and compare the functions so that you can get a system that fits with your business needs.