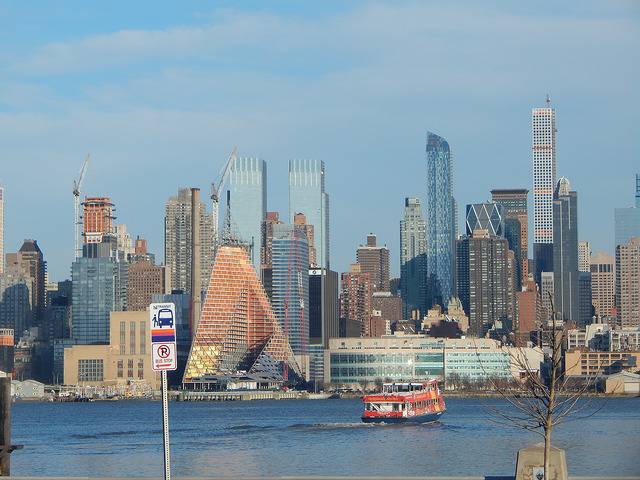 Calling all entrepreneurs: with over 38,000 businesses for sale from coast to coast, you may be wondering where's the best place to set up shop? Let's explore the Northeast region and illustrate how it's indeed a land of (business) opportunity.
The Northeast is made up of these nine states: Maine, New York, New Jersey, Vermont, Massachusetts, Rhode Island, Connecticut, New Hampshire, and Pennsylvania. Despite its small size, the Northeast region is remarkably well-rounded with a healthy economy. This success is due in part to its geographical location with coastland to the east and valleys to the west. Diversity in climate and culture, along with a substantial population base, opens the door to a wide range of attractive businesses.
The Northeast has favorable economic conditions. For one, there's a steady decrease in the region's unemployment rate which is now at 4.2 percent. Furthermore, the Northeastern population is ranked amongst the best for its level of education. And finally, the region's median annual household income is just under $60,000, surpassing the national average.
But don't sign on the proverbial dotted line just yet. Let's consider some industries which are thriving, and, how location can be a game changer.
Down by the sea
Get Started
Claim up to $26,000 per W2 Employee
Billions of dollars in funding available
Funds are available to U.S. Businesses NOW
This is not a loan. These tax credits do not need to be repaid
The ERC Program is currently open, but has been amended in the past. We recommend you claim yours before anything changes.
Hugging the Atlantic Ocean, the Northeast is a global fishing hub. States like Massachusetts and Maine are home to some of the most lucrative fishing ports. New Bedford alone produces $327 million annually in direct sales. Main catches from this rich coastal area include scallops, cod, haddock, and lobster.
You can choose to run a business that supports either the commercial or recreational side of fishing. The commercial fishing industry alone contributes approximately $90 billion to the U.S. economy annually and supplies more than 1.5 million jobs. On the flip side, you can consider operating a business that complements recreational fishing. This path would be geared more towards the tourism industry. Whichever avenue you pursue, you can rest assured that there are plenty of fish in the sea to keep your business afloat.
Nestled in the valley
Among the Appalachian Highlands, the Northeastern states have access to an array of agricultural-friendly lands that are ideal for farming, livestock, and timber production. In Massachusetts, 35 percent of the state's overall agricultural revenue comes from plants and nursery products; whereas, in Pennsylvania, 70 percent of the agricultural income is from livestock and livestock products.
Purchasing a business in the agricultural industry is a smart move. For starters, Pennsylvania has been named the "Snack Capital of the World," and is an industry leader in food production. Being in the heart of this manufacturing center — with over 2,300 food processing companies statewide — provides many supplier opportunities for local businesses. From crops to livestock, this industry is perfect if you want to turn your green thumb into a golden opportunity.
In the urban cities
The Northeast also has many urban areas, such as New York, Boston, and Philadelphia. This large and well-educated population supports many industries; one of particular interest is chemical manufacturing, primarily in pharmaceuticals. Pennsylvania and New Jersey are leading states in prescription drug manufacturing. Their prime location provides access to cheap natural gas. Many industry giants can be found within these states.
Running a business related to pharmaceutical manufacturing can be a rewarding investment. The industry is showing significant growth, with billions of dollars being invested in the last several years. There is also a rising demand because of the aging U.S. population. The number of Americans over 65 years old will double from 46 million today to 98 million by 2060. Future business owners can cater to this growing age group in many ways. With an average income of over $46,000, this demographic has money to spend. This gives entrepreneurs a lot of opportunity to run a business based on recreational activities or high-end purchases. Now is the perfect time to tap into the Baby Boomer's wallet.
By being environmentally and culturally diverse, the Northeast region offers an extensive range of possible business ventures.