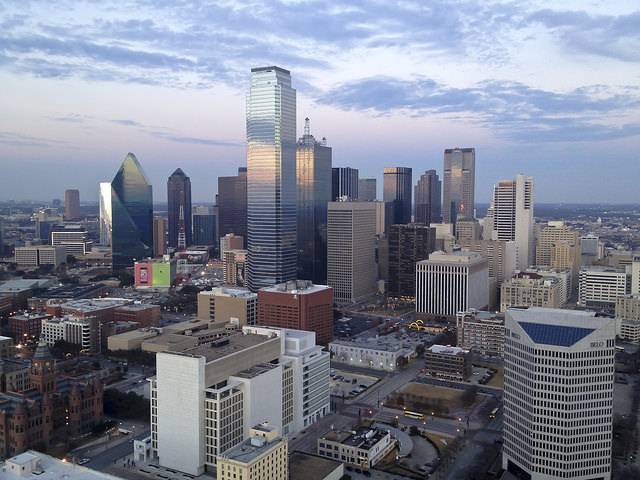 Even though purchasing commercial real estate can cut costs, and free up many aspects of future business planning and decision making, there's still a lot to consider.
For instance, the crucial importance of property ownership will vary with different business sectors, and market circumstances may not always favor such investment. Those who have reservations about this commitment might want to explore some cheaper commercial property options first of all.
However, if bricks and mortar are definitely on your agenda, then due diligence will be your prime consideration, so here's some vital features you must always check out carefully: 
The importance of location
For most businesses, where to buy will be the No. 1 issue.
Are you looking for a trendy or gentrified locale? If so, then you will need to dig deep to establish the true nature, and history, of the area.
It may also be wise to canvas some professional opinion about the future prospects of the neighborhood. After all, fashionable areas often experience distinct cycles of popularity.
So are you buying on the up, or at the peak? And how does that fit in with your plans?
You might also need to secure footfall to survive and prosper, or you may just need easy access so your customers can easily get to you. Nevertheless, some businesses may have very different location requirements – for example, a need for convenience to major road networks, airports or rail and shipping terminals.
In some circumstances, the need for location may also affect whether you lease or buy.
Get Started
Claim up to $26,000 per W2 Employee
Billions of dollars in funding available
Funds are available to U.S. Businesses NOW
This is not a loan. These tax credits do not need to be repaid
The ERC Program is currently open, but has been amended in the past. We recommend you claim yours before anything changes.
For example, if a prime, upmarket location is a business essential, then leasing may prove the only realistic option when you can't afford to buy.
A freehold or leasehold purchase?
These are alternative options, and it's vital you should understand the differences:
Freehold gives you exclusive ownership – much like the benefit of owning a residential property – whereas leasehold only gives you an exclusive tenancy for the fixed term specified in your commercial lease contract.
While freehold may sound the best choice, a lot depends on your particular business needs.
Buying freehold gives you an asset and security, and your tax-deductible mortgage payments will probably be less than paying rent.
You might be free to extend and sub-let if you wish to do so, however, you need a sizeable deposit, will be liable for maintenance and upkeep. You will also be subject to prevailing market forces if you have to sell.
Taking out a commercial lease may actually gain you some important advantages.
Firstly, you will secure possession of the property for the term of your lease and will require far less capital outlay to achieve this. Your landlord usually will have obligations in terms of repairs and maintenance.
You also have the option of a short-term lease, or a break clause in a longer contract which could give you important flexibility if your business needs change.
However, this can leave you open to regular rent increases, and some lease conditions may make it difficult for you to react mid-term if your business circumstances alter unexpectedly.
Business rates: know where you stand
Business rate rises can impose severe financial stress on businesses, especially if you are subject to an unexpected revision.
You'll need to establish whether the property has been subject to any recent revaluations. And whatever you're told, you should also check out what your prospective business neighbors have to say.
Sub-let options
At an early stage in your business growth you may have more space than you need, or you may have overestimated your potential development at a later stage.
In either event, you could secure extra income by leasing your unwanted space. It's important for your due diligence to establish whether your leasing or mortgaging arrangements allow you to use this to your advantage.
So, before you assume responsibility for commercial property, its essential to properly understand the commitment. That means:
Securing the right location
Choosing the best freehold or leasehold option
Establishing your business-rate commitment
Understanding your sub-let options
Once you've done this, you're ready to action your expansion strategy with confidence.
Author Bio
By Bruce Hakutizwi, USA and International Accounts Manager for BusinessesForSale.com, the world's largest online marketplace for buying and selling small and medium size businesses.  Bruce has over 7 years' experience working within the US business transfer marketplace connecting buyers and sellers.