ByBit Review: A Comprehensive Overview 2022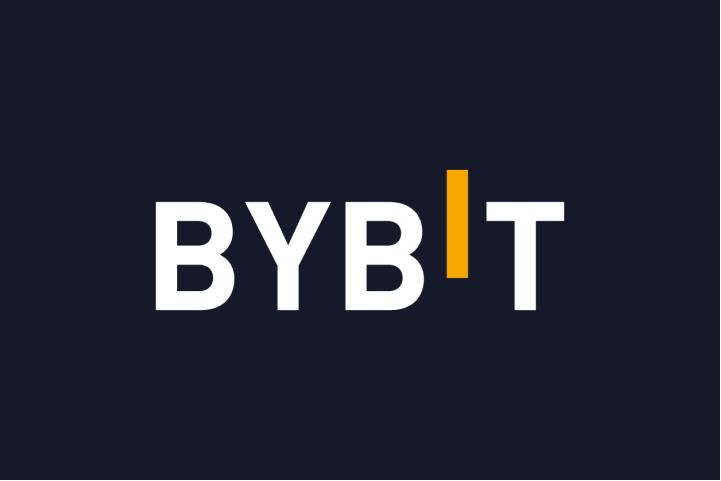 ByBit
Offers margin trading leverage up to 100x
Employs a dual price mechanism to protect traders from market manipulations
Highly rated mobile app and website
Pros
Available in over 100 countries worldwide
Provides an insurance fund to safeguard user assets
Does not require KYC for trading
Cons
Not available in the U.S.
Limited number of trading pairs
No phone-based customer support
ByBit Rating and Review
ByBit is a leading decentralized cryptocurrency exchange platform that allows users to trade Bitcoin, Ethereum, and many other cryptocurrencies. The exchange offers over 100 cryptocurrencies and has over 10 million registered users worldwide. 
Favored for its advanced and intuitive online trading, minting, and staking experience, ByBit provides several other products and services, including:
ByBit Earn

: An asset management platform that helps clients earn yields on their holdings 

NFT Marketplace

: Buy, sell or trade NFTs on the Ethereum ERC-721 standard 

No KYC exchange: A platform that does not require your personal information to conduct transactions
Although ByBit is relatively new, the exchange offers margin trading leverage up to 100x and is considered a viable alternative to other exchanges.
Pros & Highlights
Available to customers worldwide, except for countries with service restrictions, such as the US, Singapore, Cuba, Crimea, Sevastopol, Iran, Syria, North Korea, Sudan, and Mainland China. [1]

Offers very high leverage trading, along with competitive trading fees. 

Provides an insurance fund to guarantee that users' losses are mitigated. 

One of the top three established exchanges in terms of highest trading volumes. 

Does not require KYC for new users but doing so allows the users to withdraw a higher amount in one transaction.
Cons & Risks
ByBit has a service restriction in the U.S., meaning that U.S. citizens cannot trade on the platform. 

The number of trading pairs on their platform is limited. 

No phone-based customer support, which could be intimidating for novice traders.

In the wake of providing a secured platform, users may find it unsettling that ByBit is unregulated.
ByBit Features
Available (mostly) worldwide: Registered in the British Virgin Islands with headquarters in Singapore, ByBit is available in major countries such as the U.K., South Africa, Japan, and Australia. 
Extensive features for crypto traders: ByBit offers intelligent trading systems such as stop loss mechanism, multiple order types, low trading fees, and trading with extremely high leverage. 
Highly rated mobile app and website: ByBit offers a robust and well-designed website and mobile app that allows users to enjoy easy spot trading with a wide selection of trading pairs. 
The app is available on Apple App Store and Google Play with an average user rating of 3.9 out of 5.0.     
ByBit Learn: ByBit offers the tools to level up users' cryptocurrency knowledge from beginner to advanced with the help of their crypto trading guides and courses.
ByBit Earn: ByBit allows users to grow their crypto holdings with competitive APYs to ensure higher yields upon KYC verification.  
Dual Price Mechanism: ByBit institutes a dual price mechanism to protect its traders from market manipulations. Unlike other exchanges that use the last traded price, ByBit utilizes the mark price or global spot index price as the trigger for liquidation, reducing incentives for others to manipulate the market. 
Perpetual Contracts: ByBit's perpetual contract resembles a traditional futures contract, with the only difference being no expiry date allowing traders to hold their positions for as long as they need. 
No Downtime: ByBit ensures that system functionality is always at 99.99% with no server downtime with their cloud infrastructure. [2]
ByBit Prices and Withdrawal Fees
ByBit employs a cost-effective and trader-friendly fee structure. They follow a maker-taker fee model for their perpetual & futures trading. The fee amount for a trade depends on how quickly an order gets filled. Market orders, which are different from spot orders, bought or sold at the best price in the market, are considered taker orders. Limit orders are placed at a specified price and executed when the market price is the same or better than the limit. Depending on when they get filled, these could be considered maker or taker orders. [3] 
ByBit allows users to move crypto assets from their wallet or other exchanges into their ByBit account with no deposit fee. There is a 0% deposit fee for fiat currency of BRL, ARS, EUR, GBP, and TRY but a fee of 1.5% for fiat deposits of RUB. 
ByBit charges fees for withdrawing crypto from its platform. There is a minimum withdrawal amount that varies for each cryptocurrency. Here is a breakdown of the major cryptocurrencies and their minimum withdrawal amount and withdrawal fee: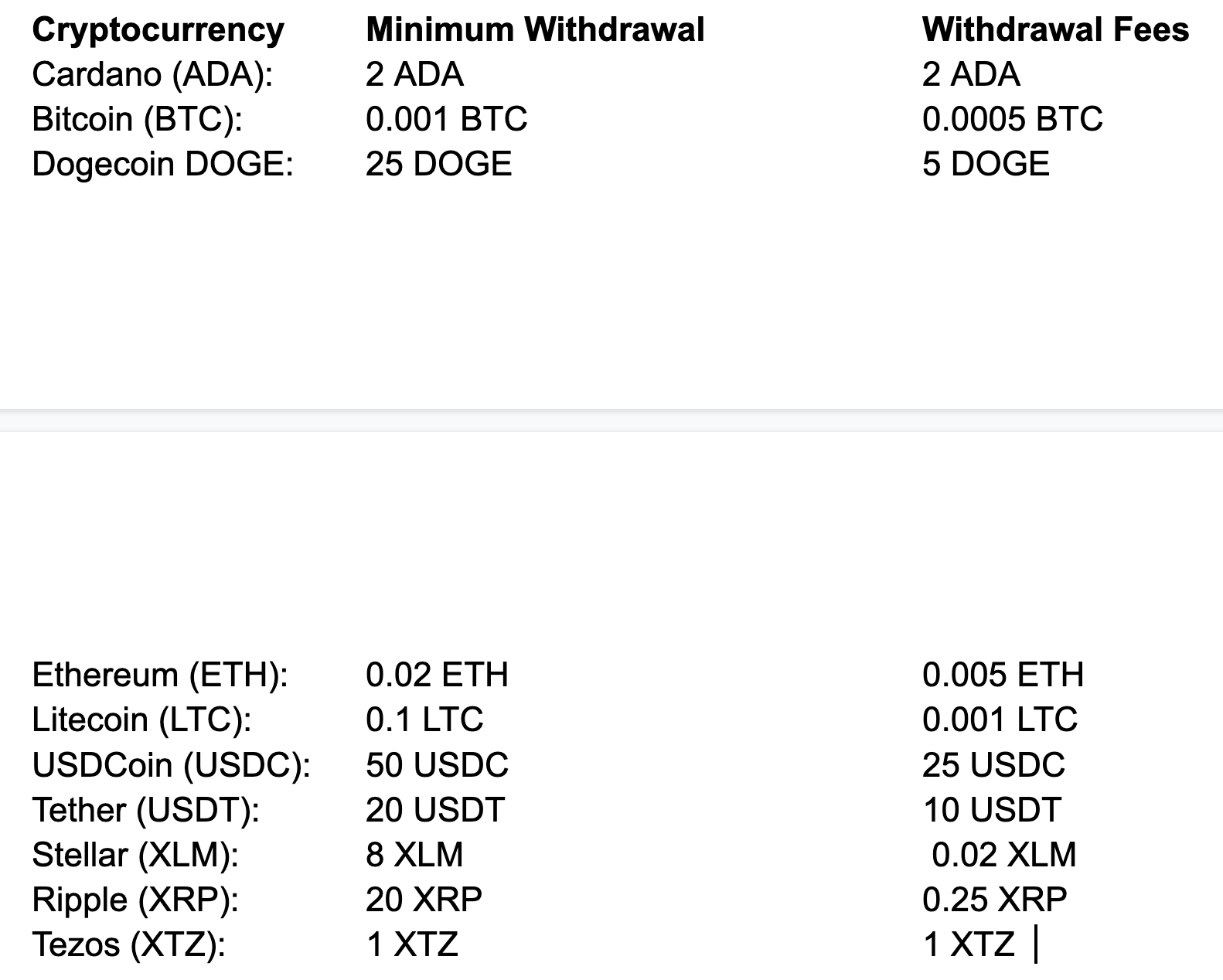 An updated complete list of crypto withdrawal fees can be found on the ByBit website.[4]
Company Background & History
Registered in the British Virgin Islands, ByBit was founded in March 2018 by Ben Zhou after quitting XM, a major forex and CFD trading brokerage firm. ByBit comprises professionals from investment banks, tech firms, the forex industry, and early adopters of blockchain. 
With over 100 crypto derivatives contracts and over 10 million registered users, ByBit is available worldwide, except for the US, Singapore, Cuba, Crimea, Sevastopol, Iran, Syria, North Korea, Sudan, and Mainland China.
Trader Tools & Trading Experience
ByBit has an extensive list of trading tool partners integrated to enhance the overall trading experience. 
Data providers like CoinGecko provide a fundamental analysis of the crypto market by tracking price, volume, and market capitalization, whereas data trackers like Equite.io allow for a safe way to monitor traders' progress and show their success to investors. ByBit also utilizes an API and smart trading terminal such as 3Commas to enhance trading capabilities, improve consistency, and manage their risk-to-reward ratio.
What Cryptocurrencies are Available on ByBit?
ByBit supports over 100 digital assets. Users can buy, sell, and trade some of the most popular assets as well as some lesser-known coins. 
Some of the cryptocurrencies and stablecoins available on ByBit are: 
Bitcoin (BTC)

Ethereum (ETH)

Dogecoin (DOGE)

USD Coin (USDC)

Uniswap (UNI)

Bitcoin Cash (BCH)

Litecoin (LTC)

Stellar (XLM)
ByBit does support XRP as its creator company, Ripple, is under investigation by the Securities and Exchange Commission (SEC).
Security: Is ByBit Safe & Secure?
ByBit is considered a legit cryptocurrency exchange as they have never been hacked. ByBit takes precautions to ensure optimal security on its platform. For instance, they have a policy that cryptocurrency can only be withdrawn three times a day to prevent hackers from accessing a client's account and draining it completely. 
ByBit is extremely careful with how cryptocurrency is stored. When users deposit funds on the exchange, it is sent directly to a cold storage wallet as it is exponentially more difficult to hack a cold wallet compared to a hot wallet, which is always connected to the internet and cryptocurrency network.
Customer Support: Contacts & How to Get Help
ByBit currently offers live-chat assistance on its website for immediate support. Users can also reach customer support by emailing support@bybit.com and expect a response within 24 hours. 
In addition to the support guides provided in the Help Center, ByBit also uses social media channels such as their Instagram and Telegram to address common questions.
KYC, Taxes & IRS Reporting Details
ByBit does not require KYC verification for users looking to withdraw less than 2 BTC per day. [5] However, there are two levels of KYC, each having its own requirements for users wishing to increase the withdrawal limit.
Level 1 of Individual KYC requires proof of passport and a "selfie" allowing a user to withdraw 50 BTC per day.

Level 2 of Individual KYC requires previous identification documents plus residency verification in the form of bank statements or utility bills, allowing a user to withdraw 100 BTC per day. 
KYC verification takes between 15 minutes to 48 hours, depending on the individual case. 
ByBit partners with third-party services such as CoinTracker to help its users calculate taxes on their trades.
Who It's Best For
ByBit is one of the most open cryptocurrency exchanges due to its no-KYC policy for small transactions, allowingfor anonymous trading and easy setup and making it a great option for beginners. Institutional investors can also be at ease as the exchange has a solid legal setup in place to avoid unwarranted seizures or surprise interruptions from government officials. 
ByBit serves a wide variety of crypto enthusiasts, as it is one of the fastest-growing crypto derivatives exchanges with traders from all over the world. Users feel peace of mind about their assets as they are held in a highly secured HD cold wallet. 
Some advanced options and tools for professional trading may overwhelm beginners. However, ByBit Learns' educational tool allows new users to learn by providing exclusive training material. ByBit also lets users have a demo account where they can learn to navigate the platform without losing their assets.  
With its easy-to-navigate website interface and mobile app, ByBit is a good option for those seeking a user-friendly platform.
Advanced traders can benefit from the VIP program, which enables a dedicated VIP Ambassador with priority access to ByBit customer support live chat, exclusive gifts, premier trading fee rate, early access with a 1-on-1 introduction, private walkthroughs to new product launches and exclusive invites to special events and campaigns.