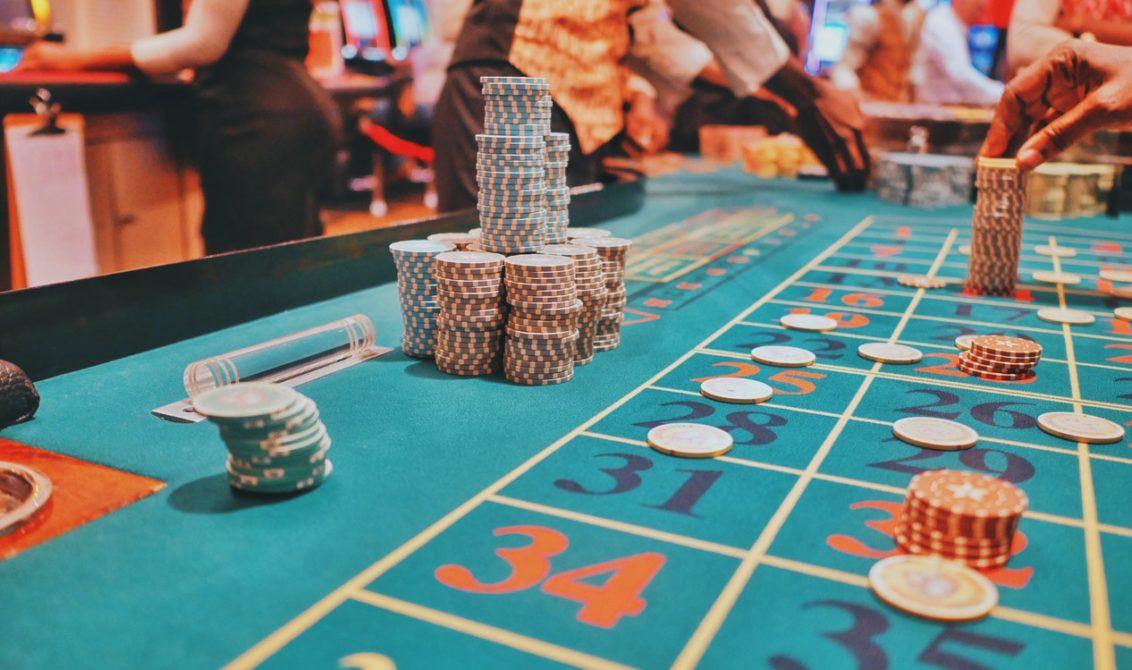 In 1996, the first-ever online casino accepted its first bet. In the 20+ years since then, online gambling has evolved from a small, somewhat shady, niche market into a huge online entertainment force that brings in an incredible amount of revenue every year. This revenue has been growing at an astonishing rate and experts predict that this trend will continue into the future with year over year growth projections being around 54%. Here we will look at the online casino industry as a whole, especially in the U.S., and discuss exactly what is driving this tremendous growth.  
The online casino market
Because of the widespread and varied nature of the online casino industry, there are varying estimates as to exactly how much it is worth in 2019. According to Gambling News Magazine, who has a great deep dive into the state of the online gambling market around the world, the worldwide online gambling market is currently somewhere around a $60 billion per year industry. Casino and gambling industry experts project that this number will rise to around $90 billion by the year 2024 and crest $100 billion by the year 2025. 
Drivers of Growth
How does an industry go from $0 in 1995 to over $100 billion in only 30 years? To answer that you have to look at a variety of factors that are driving the growth of the industry. It is the combination of these factors that has driven the industry to heights that no one could possibly have imagined just three decades ago. Here are 5 factors driving this YOY growth rate of online casinos. 
Get Started
Claim up to $26,000 per W2 Employee
Billions of dollars in funding available
Funds are available to U.S. Businesses NOW
This is not a loan. These tax credits do not need to be repaid
The ERC Program is currently open, but has been amended in the past. We recommend you claim yours before anything changes.
Legalization in America 
While online gambling has been legal in the U.K., other parts of Europe, Asia, and elsewhere for a while now, being able to visit U.S.-based online casinos is a relatively new trend. In 2019, online gambling is legal at sites doing business in Nevada, New Jersey, Delaware, and Pennsylvania. These states have experienced huge growth in the online gambling space. In 2018, New Jersey took in $298.7 million in revenue. This is more than $40 million more than all online gambling in the U.S. brought in the year before. 
Mike Tan at Online Casino Gems says, "I think other states will look at what online gambling has done for New Jersey and Pennsylvania and want to jump on the bandwagon," Tan continued saying, "the revenue they brought in such a short amount of time is pretty incredible. I can't imagine other states see the numbers and not at least thinking about how they can follow suit."
Affiliate Marketing 
A big driver of traffic towards online casinos is thanks to the proliferation of affiliate marketing. This form of online marketing has driven sales and usage throughout the internet for a long time right now. As Gamblers Daily Digest explains, casino affiliate marketing is just like any other form of affiliate marketing. Third parties create websites, landing pages, content, and leverage marketing tools like blogs and social media to attract users and ultimately point them in the direction of certain online casinos. For their effort, these affiliate marketers are paid some sort of commission, either per person attracted or as part of an overall revenue sharing plan. Some online casinos offer a combination of the two types of commission. No matter how the marketer gets paid, it is usually a profitable venture for them if they are good at it and it helps online casinos drive traffic and acquire new users. It is a win-win scenario that is one of the reasons that online casinos are experiencing such amazing growth.
Improved Technology
As technology gets better and develops, online casinos grow along with it. Players want to get as real a casino experience as possible and with the advent of new technology, they are getting just that. In recent years, the graphics and gameplay interfaces of online casinos have gotten much better. Also, the addition of more social features makes you feel like you are not playing alone. As virtual reality (VR) technology continues to improve, the real-feeling online casino experience will only become more amazing. The VR gambling segment of the online casino market is expected to be the fastest-growing segment going forward with a CAGR of 14.9% according to the Research and Markets Gambling Global Market Report 2019. 
Mobile Gaming 
While better in-home online casinos are making the experience more realistic to drive growth, mobile apps that offer online gambling are doing the same by making the experience easier and more portable. As smartphones become more ubiquitous, the demand for and use of online casino apps are becoming more prevalent. This is a factor of several things such as increased availability of internet connectivity and the falling cost of developing mobile applications. In addition to making gambling easier to partake in from anywhere, mobile online casinos are also attracting a younger generation. Tech-savvy Millennials and Gen Z'ers have grown up accustomed to playing games on their smartphones so the fact that real casino gambling is now available in the same format is very attractive to them.
Custom Offers and Experiences
Big data is changing so many things about our lives in 2019 and online casino gaming is one of them. Online casinos are perfect to capture and collect all kinds of data on how, when, and why gamblers play. Using this data, online casinos can tailor custom deals and offers to individual players and make the experience more personalized for each individual player. These casinos are also leveraging all this data to craft new games that they know people will like and play a lot. This is a much better way of going about development and it saves the casinos money in that avenue which also allows for more profits and faster growth.
Conclusion 
The 54% YOY growth currently being experienced by online casinos is incredible. What may be more incredible though is that this number has the potential to go up even higher in the future. With changes in the laws, marketing, and technology and data, the opportunities for growth in this industry will continue to be tremendous for a long time to come.