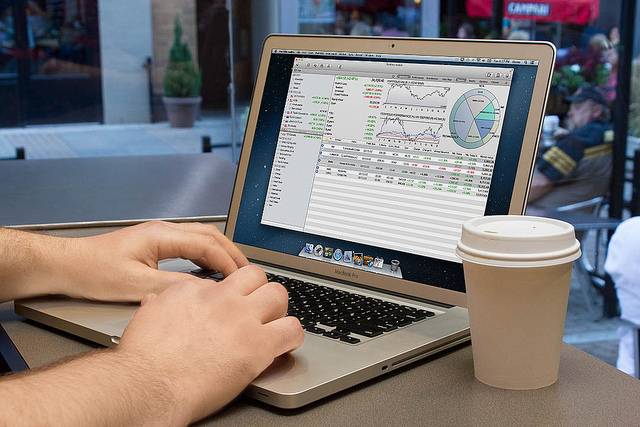 A CFD, or contract for difference, is s contract between a buyer and seller. In this case, the seller actually pays the buyer with the difference between the closing and the opening price of the contract. Traders can enjoy several benefits with CFDs – let's take a look at some of them.
Liquidity
CFD trading prices mirror what is actually happening in an underlying market. This implies that CFDs will offer you access to the underlying market's liquidity along with the liquidity that is offered by the provider.
Tradable on Margin
These are a leveraged product. Hence, you will only have to deposit a percentage (usually 1% for indices and 5-10% for the shares) of the trade value. This will enable you to augment your returns and market level exposure. For a smaller cost per trade, you will be able to gain 10 times the outcome from the trade because of the inherent leverage. This implies the efficient use of capital since you do not have to invest in the complete value of the shares.
Get Started
Claim up to $26,000 per W2 Employee
Billions of dollars in funding available
Funds are available to U.S. Businesses NOW
This is not a loan. These tax credits do not need to be repaid
The ERC Program is currently open, but has been amended in the past. We recommend you claim yours before anything changes.
Low Transaction Cost
Broker fees for CFDs are usually cheaper than purchasing shares through a typical full-service broker. Moreover, the cost of holding a long position in a CFD over conventional purchase is the interest cost. However, the conventional share buy involves share duty of 0.5. There isn't any stamp duty when it comes to CFDs as you do not actually buy the stock. As a matter of fact, there are CFD providers which can go as low as £10 for a trade of over £5000. A trade of more than £5000 might be charged 0.01% of the total amount of trade.
Tax Efficient Trading
Gearing is also going to offer you tax benefits like the cost of investing. This can be interesting repayments which are usually deductible. Not just this, rather than crystallizing the potentially taxable acquisition in the share position, an investor will be able to sell CFD. Hence, you can control how you need to realize the capital gain.
Ease of Execution and Transparency
When you trade or invest with CFD, it is just like trading with shares. One share means one CFD.
Trade Long or Short with Comfort
Traders can gain even from the falling market, just by taking advantage of the decline in the share price. Since a CFD trade is on the financial asset's price movement, and doesn't require any kind of ownership, selling is going to be as easy as purchasing. Also, the mechanics are basically the same. Prior to the advent of CFDs, if you wanted to short a share, you would need the help of a conventional stockbroker who might charge some additional fee above the normal brokerage.