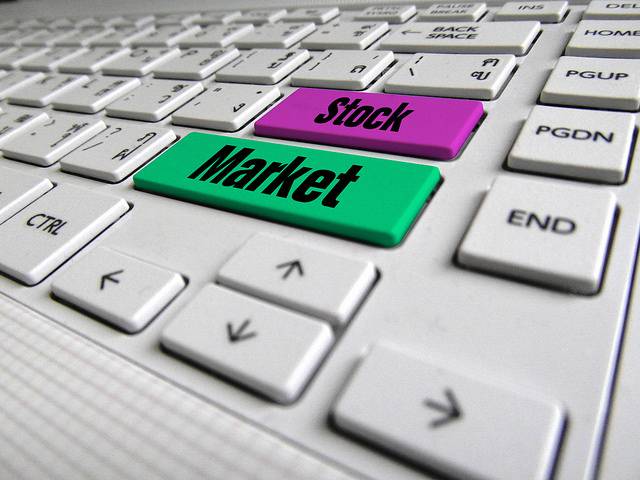 Stock brokers serve as your representative in buying or selling stocks and securities, and they charge a fee or a commission out of the transaction. Technically, there are two types of stock brokers that anyone can get hold of these days: individual stock brokers and online brokers. Individual stock brokers sometimes double as financial advisors whose main task is to increase their client's portfolio, make their money grow, and watch over their best interests at all times.
Online stock brokers, on the other hand, are companies that allow small investors and individuals to trade the stock market for a small fee. Between individual and online brokers, the former offers a more customized service. Online brokers can only do so much for you on a personal level. However, online brokers are the ones more accessible. Unless you know somebody who works at Wall Street, you might not find an individual stock broker who is willing to manage your penny stocks.
Get Started
Claim up to $26,000 per W2 Employee
Billions of dollars in funding available
Funds are available to U.S. Businesses NOW
This is not a loan. These tax credits do not need to be repaid
The ERC Program is currently open, but has been amended in the past. We recommend you claim yours before anything changes.
If you want to trade the stock market right now, you'll most likely go online and find a reputable stock broker. Just make sure you know what qualifies a broker as good.  Look to industry leaders for suggestions and steer clear of  traditionally bad services like suretrader. But after some time of doing trades together, you might realize that your online broker is no longer working for you. If this happens, it might be time to change brokers so you'll get back on the right track. To help you evaluate if you've ended with the wrong online broker in the first place, here are the five signs you should watch out for:
You're not getting the full support that you need.Investing in the stock market equates to a lot of risks. Depending on how you play it, you can choose anywhere from low to high-risk investments. There will be losses along the way, and that's normal. Losses are a part of the game, and it's how stock investing work. But it's not going to help if you're always groping for information and support whenever you need it. It is the job of your stock broker to understand your risk tolerance, investment goals, and financial needs. They should be able to provide you with adequate amount of support that matches your investment experience.
You're not comfortable talking to the finance manager assigned to you, if you have one.As with any fruitful relationship, proper communication is the key. Part of your stock broker's job is to provide you with all the information that you need about their products and services. They should also give you sound financial advice if you ask or it. Anytime you feel that your stock broker or finance manager is withholding information from you or if he is unwilling to provide you clear information about your investments, it's time to change brokers. Additionally, misrepresenting or omitting facts about your investment is considered as a stockbroker fraud.
You're paying a lot of fees.Fees play a crucial role when choosing online brokers. But in reality, fees and commissions are unavoidable so you can't really do anything about that. However, if there are simply a lot of other charges to pay, maybe it's time to re-evaluate. Maybe it is your stock broker that's earning more out of your investments than you. Examples of what you have to watch out for are inactivity fees and charges for not meeting the minimum maintain balance.
You can't manage or control your investments.Even for rookie traders, the ability to manage one's own portfolio is quite important. If you can't do that with your present broker, then you're not a perfect fit for each other. Actually, there are online brokers that use automatic rebalancing of funds and a robo-advisor to manage your investments on your behalf. If you're comfortable with that set-up then go with it. Otherwise, you may want to settle with a broker that gives you access to your funds, allows you to track the market, and lets you allocate your assets when needed.
Your online broker fails to deliver.There are many online brokers that are just that – online brokers. They take your money, put it into the portal, and let you play it however you want. And that's all they do. They provide no other education, advice, or tool to further help you out. Even the trading platform they provide can't qualify as good. When you're just starting up, you may not see things other than the basic as important. But as you go along, you gain more knowledge and you begin to be more confident in analyzing the market patterns. That's also when you start looking for more advanced tools to use. If your present stock broker can't provide these things for you or if you have to pay extra for using them, then consider doing a switch. Search for online brokers that can give you the things that you need at the cheapest possible rate.