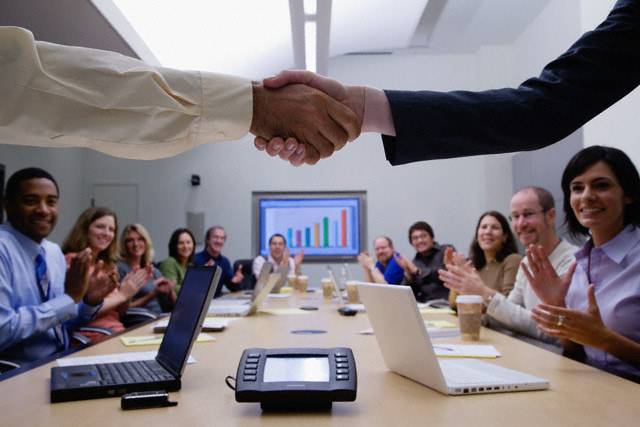 It is no secret that companies are becoming more digital. With remote work becoming the norm, important documents are being sent and shared over the internet like never before. These crucial papers are often sent using email — which can be unreliable.
To fix this issue and elevate your team's document sharing in general, having a company-wide virtual data room for document sharing is the best choice. Below are some reasons and tips for starting a virtual data room for your company.
1. Security
Protecting your company's documents should be a very high priority for your business. From financial records to business plans to paperwork with serious personal information, it is essential to have the highest level of security when it comes to documents.
Virtual data rooms  provide you with optimal protection. With these types of systems, everyone in your company can have safe and proper access to whatever is necessary. You can share files without worrying about a data breech.
2. Everything is in the Same Place
Not only is everything safe and secure in virtual data rooms, but everything is in the same general hub. Do your documents get lost and separated between several employees? With virtual data rooms, all documentation is centralized and properly organized.
4. Great for Any Size Company
No matter the size of your company, it is important to keep everything safe and central. Virtual data rooms are reliable and usable for all sizes of companies. According to Firmex.com, each host will offer unique options for a company's size.
Get Started
Claim up to $26,000 per W2 Employee
Billions of dollars in funding available
Funds are available to U.S. Businesses NOW
This is not a loan. These tax credits do not need to be repaid
The ERC Program is currently open, but has been amended in the past. We recommend you claim yours before anything changes.
3. Keeps all Employees on the Same Page
With everything in the same place, everyone can be on the same page. Virtual data rooms allow companies to have an up-to-date version of all necessary documents, which is highly beneficial and will prevent your team from digging through emails to find a document.
4. Adaptable for Different Industry Needs
Most virtual data rooms have multiple interfaces or customization options so you can create the best fit for your company. Whether it is banking, biotech, corporate, government, private equity, even renewable energy, many businesses take advantage of these collaborative and effective secure information hubs.
5. Support Staff
With these rooms, any technical issues can be solved with the help of personalized support. The systems' creators are always available to help you with inevitable computer errors or be there to answer any questions — no matter how simpler or complex they may be.
6. Easy to Use
Virtual data rooms are made to be user-friendly. With this central system, everyone can quickly adapt and take advantage of these great programs.
Finding the Right Virtual Data Room for You: Overall Tips
When looking for the right virtual data room, be sure to find one you know you can trust 100%. The best way to decipher a site's trustworthiness is to look through reviews as well as see how many companies use them.
It is also important to check and see what security they use. Here's a list of reliable security systems:
Plus, you can always chat with a support guide to make sure you are vetting the system properly for your company.
Conclusion
It is clear that a virtual data room can elevate your company's efficiency as well as effectiveness. With this wonderful organization and safety tool, everyone in your company will have access to necessary information that's easily searchable and up to date.
Add this helpful tool to your company's toolkit for more organized staff and secure data sharing!