Several large corporations have made their headquarters in Connecticut, but even so 93% of the state's economy is driven by small businesses. That's why the state legislature has introduced several new laws to protect and assist small businesses. The Small Business Express program, for example, has made 87$ million in loans available to small businesses with fewer than 100 employees that are looking to expand but can't find the necessary funding. The move has helped lower the state's unemployment rate to 8% from a high of 9.4% in 2010, but that is still higher than the national average and local lawmakers are looking for more ways to help small-business owners. For more on this continue reading the following article from TheStreet.
Connecticut is home to big corporations such as General Electric (GE), United Technologies (UTX), Hartford Financial (HIG), Aetna (AET) and Xerox (XER), among others, but small businesses account for about 93% of the state's employers.
As the state, like others, struggles to come out of the recession, it's critical for it to encourage companies to not only hire and stick around as they grow, but to provide a friendly environment for small businesses to launch.
Gov. Dannel Malloy signed a jobs bill in 2011 to help stimulate the state's economy. Connecticut's unemployment remains above the national average. As of March, the state's unemployment rate was 8%, down from its peak of 9.4% in the third quarter of 2010, but still higher than the current national average of 7.6%, according to the Labor Department.
One initiative that came from the law was the implementation of the Small Business Express program. The goal of the program is to provide funding to established businesses with fewer than 100 employees that are looking to expand but can't obtain traditional financing.
Approximately 16 months after the program's launch, the results are encouraging. So far, 657 small companies have received $87 million in either low-interest loans or grants. The program has helped create roughly 2,200 jobs and retain nearly 6,000, according to Connecticut's Department of Economic and Community Development.
"This program has made the difference for businesses across all sectors in the state. From traditional small companies who need capital to expand to high-tech ventures, [the program] has been a remarkable success — one on which we should continue to build," Catherine Smith, commissioner of DECD, said in a statement last month.
Last month, another $60 million in funding was made available by state legislators for the Small Business Express program, bringing the total funding available since its launch to $160 million.
Malloy has proposed an additional $100 million allocation over the next two years to continue the program.
"What we're trying to do is grow jobs in the state, and I think the governor and I both share the view that Connecticut had been behind in terms of stimulating the economy as it came out of the recession, and so we really wanted to do everything we could," Smith said in an interview with TheStreet.
"This is really about helping companies, particularly those that are on the verge of really starting to grow again and have the ability to do that," Smith added. "We thought it was important to step in."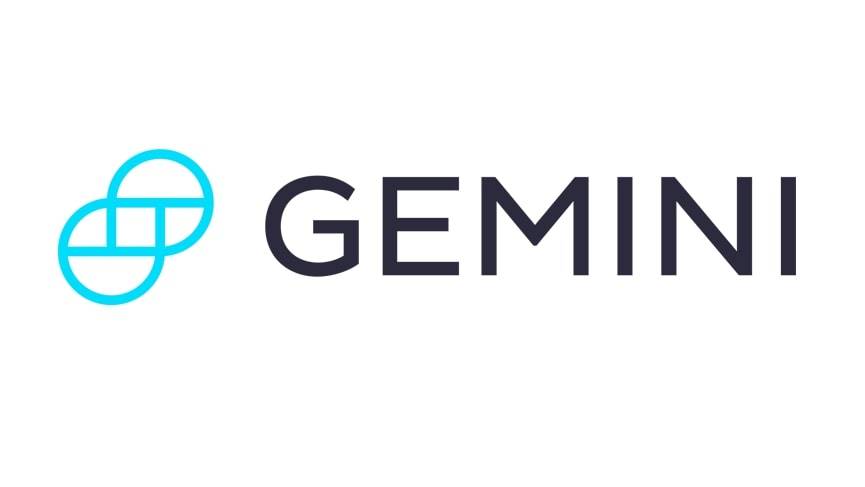 Get Started
Try Gemini Today! 123
The Gemini Exchange makes it simple to research crypto market, buy bitcoin and other cryptos plus earn Up to 8.05% APY!
Before she was appointed commissioner in 2011, Smith held executive positions at financial services firms such as Aetna and ING (ING).
"When I came into state government, the first thing that I realized was that it was so hard to do business with the state that even companies that needed help were not willing to work with us," Smith said. "By going with the governor on a jobs tour — we met with about 500 companies in and around all of the different parts of the state and they all said, 'We're desperate for capital. We need help in this difficult economic time.' This was two years ago and the economy was still very much fledgling coming out of the Great Recession.
"We came up with this idea for the Small Business Express and we called it express specifically to send the message to the small-business community that this was not going to be a long process," Smith added. "This is going to be something they could get through in a very short period of time."
Smith is also encouraged by how a program such as the Small Business Express could help with the overall urban regeneration of towns and cities that were hardest hit by the recession.
"One of the real areas that we've focused on are some of the harder-hit and larger cities. People know about Greenwich and they know about Norwalk, but they might not think of Bridgeport as being in particularly good shape. Of the loans we've done so far, 12 of them are in downtown Bridgeport," she said. "Twenty-two of the companies we've given money to in the Small Businesses Express Program were located in Waterbury, which is another example."
Smith is also leading two other programs to bolster economic development among small businesses and start-ups — Connecticut's Innovation Ecosystem and Next Generation Connecticut.
Innovation Ecosystem is a $5 million public-private partnership aimed at spurring development of promising new products and technologies as well as innovative companies in the state. The program, which launched in October 2012, features four innovation hubs in cities across the state that provide financial, technical, professional and mentoring resources as well as connecting young companies to potential investors.
Next Generation takes place at the university level. The 10-year ambitious program aims to "expand educational opportunities, research, and innovation in the science, technology, engineering, and math (STEM) disciplines" at the University of Connecticut through strategic investments in facilities, faculty and students, among other things, according to its website.
Dane Stangler, director of research and policy at Ewing Marion Kauffman Foundation, says programs like the Small Business Express are more beneficial than just offering tax incentives to companies.
"The default for most policymakers and policy decision are things like taxes. It's not that taxes are irrelevant, but they're often much less relevant to entrepreneurs than politicians assume. There's other issues that entrepreneurs are worrying about more" like getting customers, licensing and hiring, Stangler says.
"The returns on those tax incentives have not been shown to be very good," Stangler says. "In a lot of cases those jobs don't stick around or never matriculate. States, just like a business, need to maintain their flexibility in how they respond" to economic challenges.
Stangler notes that labor laws — particularly the enforcement of noncompete agreements — is an important issue for states to consider when creating entrepreneurial communities. A state that has a very strict policy of enforcing non-compete laws can essentially derail the potential for an entrepreneurial community, whereas an enforcement policy that is more flexible, such as in California and Colorado, is where entrepreneurial communities can thrive.
Veteran employees in various industries such as technology are a "very important source of innovative entrepreneurship," he says.
How to Get State Funding
The program is open to all companies — limited liability corporations, sole proprietorships, corporations, even nonprofit organizations that have fewer than 100 employees. The state asks for a one-page business plan of what the companies plan to do with the funding as well as their growth plans.
The state offers two types of loans — loans for operating capital and loans that are potentially forgivable, up to 50% of the loan value, if it's used toward hiring.
Whereas banks will refuse loans due to a business' past performance, the state is more likely to give a loan if it sees sales growing again. Both types of loans have interest rates between 0%-4% based on "the company's ability to pay over time, and sometimes we will defer interest if we think that will help the company get going quicker," Smith said.
In select cases, businesses can even receive matching grants of up to $100,000. "So if they want to buy a new piece of equipment or start expanding their facilities with capital improvements, they've got to have half the money and sometimes some of them can do that and sometimes they can't. So that sort of puts a limit on what kind of grants we can give," Smith said.
The goal was to get the loan process to a 30-day turnaround time from application to funding. Smith acknowledged they couldn't quite get it to 30 days. Turnaround time is roughly 45 days, she said.
Still, the state is being selective in companies that get funded. To date, about 36% of the 1,807 applications have been approved; another 36% were either denied or withdrawn. Four companies that were approved for funding went out of business, the department says.
The state has already made back $600,000 in interest on originated loans, Smith noted.
So who's taking the loans? The biggest percentages so far have been in specialty products and services, manufacturing and Main Street retailers.
One example is Sun Coffee Roasters in Plainville, Conn., which sells organic, environmentally friendly manufactured coffee.
"They are a classic example of a company that could not get access to capital," Smith said. "They're doing everything green in their roasting process and packing processes. They wanted to buy some new machinery. They wanted to buy American made. They were doing a lot of great things for the U.S. economy, but really couldn't get anybody to come up with any cash. He's hired one person already and he's planning to hire two, three or four more in the next year."
This article was republished with permission from TheStreet.