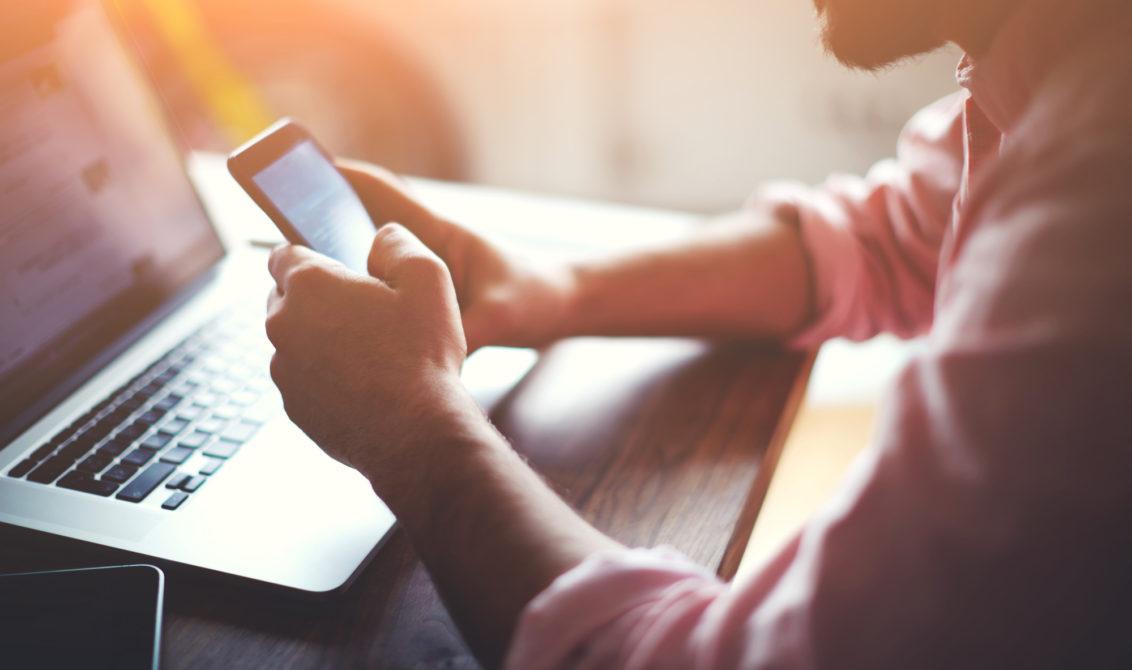 The funny thing about education is that we don't usually appreciate the value of it until we enter the working world. All those years of education, which never seemed to end, were enough to make us never want to open another book, take notes, write an essay, and take tests ever again. Handing in your final paper or exam is a thrilling act. You think: "Finally!" But after that initial exciting feeling, you find that there is no "finally" when it comes to education.
If you are reading this now and you're about to graduate from college, or you're a fresh graduate, you most likely won't believe—or don't want to believe—that continuing your education is something that is important; you're a college graduate, after all. But unfortunately, we might have to burst your bubble here and tell you that economics, computer, accounting, or any other 101 course doesn't prepare you for what's really out there. And while finishing college is a great step, it is just that; a step. There's a reason why people say you can never stop learning. Learning has a beginning, but it doesn't have an end.
When it comes to employers and employees, everyone comes out a winner if you continue your education. Employers are happy that they are hiring someone who has the potential to become a vital asset to their company and the job role, and the employee is happy to land the job that they want and was able to beat others to it. They did so because they utilized their education. They knew that they needed an advantage for their resume to stand out, and did something about it. They decided to enter into adult learning and get certified, which helped them understand their job and their industry better than others applying for the same job. This is what continued education can do for you.
It's often thought that students who want to further continue their education are interested in eventually becoming a university professor, who are all required to have a Ph.D. in order to teach. Other than that, the idea of holding a master's or Ph.D. degree doesn't seem worth the time, money, or effort. Besides these types of degrees, the whole notion of earning any other type of extra certificate just seems geeky and nerdy to some people.
Well, we think it's a good idea to bring out the nerd in you to take your education further, and we'll share with you some reasons why it's important and how it will help you achieve your life goals as well as add many new angles to your life. Reach your goals: People who succeed the most are those who have an aim in life and a goal—or several goals—to reach. They know that rarely does anything come easy, and we all have to work to attain what we desire most, no matter how little or big our final goal is. There is no doubt that education will help you. Recent research shows that older millennials have differing views and needs compared to younger millennials. The research points out that they remain interested in certificates regardless of their current level of education, which may suggest a dependency on or appreciation for continued education.
When millennials grow older, their desires, expectations, and perceptions of education change. This is apparent in "The Millennial Impact Report," which shows that over time, this generation views the economy as the most important issue. Education used to be the primary issue in earlier studies. In summary, with a shifting economy, getting the job is all that counts, and this is easier to achieve when you continue your education, which is our next point.
Get Started
Claim up to $26,000 per W2 Employee
Billions of dollars in funding available
Funds are available to U.S. Businesses NOW
This is not a loan. These tax credits do not need to be repaid
The ERC Program is currently open, but has been amended in the past. We recommend you claim yours before anything changes.
Open up job opportunities
With adult education, you become more marketable in the professional world. Other studies suggest that getting a master's degree is linked to increased employability. It is not a given that a master's education is definitely going to get you the job of your dreams, but it does make you a much tougher competitor when you are challenged by others to land the same job. Clearly, you want an edge over others and what better way to do that than increase your skills and knowledge? Besides, a master's degree can be a minimum requirement in certain fields. This means that you will reach the stage of becoming qualified for certain jobs that, without particular degrees or certificates, you simply cannot. By the same token, if you have a master's degree or a certificate that adds to your bachelor's, you have a better chance of getting a job even if it only requires a bachelor's; again, you are giving yourself the opportunity to get a competitive advantage over others. Imagine being an employer, looking at two resumes from two applicants. Both have the same experience, yet one has a higher education in the field. Which would you choose
Increase your salary 
Not all certificates are on equal footing. Some certifications can prove to be more appreciated by recruiters and hiring managers. For example, some certifications may increase your salary by 5 to 10%. Choosing a path towards attaining a certificate usually falls on one of two categories: massive open online courses (MOOC) and boot camps, and both have different approaches. MOOCs are typically less expensive, but only if you finish the course within a reasonable timeline. Finishing the course totally depends on you and your own diligence, so it does happen that many drop out of a course for any reason. Besides that, MOOC certificates might or might not be recognized by certain companies. Most employers can appreciate that little bit of extra education through online courses, but usually only if related to the job you're applying for.
The other path towards getting certified is boot camps. One certificate that you definitely want to look into that's offered in boot camps is the Project Management Professional (PMP) certification, which is globally recognized, validating your competence in managing projects. To get this certification, you will first need to make sure you meet the PMP Certification Requirements set forth by the Project Management Institute. Once you've met the qualifications, you can attend a PMP Certification Boot Camp, where you will learn how to initiate, plan, execute, monitor, control, and close projects. PMP-certified professionals manage more than ¾ of high-performing projects within companies. Similarly, it's been shown that companies with more than 1/3 PMP-certified employees experience much better project success than companies that do not. Moreover, PMP is the third highest-paying certification out there. No one will ever tell you that studying for the PMP exam is a piece of cake. After all, if it were, it wouldn't hold the value that it does. Many companies are keen to send their employees to study for this exam and achieve certification. You can get a head start and join a PMP boot camp now near your area.
Shift careers
You've seen it happen around you; people get stuck in dead-end jobs and cannot move forward. They don't have the education or the skills needed to make a change. No one can predict their future, but you can work on stabilizing your career by being prepared for almost anything. You might apply for a job, only to find out later that you want more. In this day and age, we have to be flexible in our skills and what we learn. For example, according to the Bureau of Labor Statistics, 30.9% of American workers were employed on a farm in 1910. By 2015, less than 1% were working on a farm. New careers and jobs are being introduced at a very rapid speed. There are job titles that very few of us are even familiar with. 3D-printed clothing designer, and certified unmanned aerial vehicle (UAV) pilots—such as for drones—are becoming jobs that are looked into now and highly likely to become futuristic jobs.
Not that you have to get into something outlandish, but for the opportunity to shift your career to something more suitable for you and what interests you, you have to get educated on it. Shift within your industry: You might have very high job satisfaction and have no intention to leave your job. You don't see any reason to leave it as you have the opportunity for growth, development, and prospects to advance in your position and salary. But you need to be aware that there is a high chance during your career that the way businesses and industries are being run will change if it hasn't already. These changes clearly have a lot to do with new technology entering into every field. There is also organizational restructure happening, where, for example, paralegals might be in practice instead of lawyers or nurse practitioners instead of doctors, not to forget the change that happens in market demands. Consumer preferences are very dynamic, and partiality for one product or service over another can shake which occupations are employed in an industry.
Stay relevant 
Because of the above, it means it's important to keep up with what is happening in your industry or the one you want to join. This helps you improve and become a leader. Someone who is able to take the initiative in their job because you are up to date on what is needed in your industry and in your particular role and what needs to be eliminated or requires modifications. You will be adding expertise to your job role. Any hiring manager wants to make sure that they have hired an asset to their company and an employee who adds value. By furthering your education, you add something to your role. You will be shown respect and admired by your peers. But also be aware that some will be totally jealous of your success!
While you're in a perpetual state of learning, you'll start to realize that your new knowledge helps you become more efficient. This is when applying your continuing education kicks in. In fact, the more you learn and apply what you have learned, the more effective you will be. In addition to all of this, some fields need you to maintain or update your credentials in order to keep your job. These are jobs that require licensing to be able to practice, such as in the field of healthcare or law.
Personal development 
It goes without saying that personal development and growth accompanies continued education. Getting a better job, changing jobs altogether, or feeling more confident in the workplace are all reasons enough to pursue adult education; it's the perfect way to follow a personal interest of yours, as well. It doesn't always have to be about jobs and careers. It's also about your own personal growth, meeting new people, honing your current skills, or picking up a new skill. All this will make you feel better about yourself, and it's something you can be proud that you did voluntarily. 
Also, when you meet new people, you'll most likely end up in circles that share the same interests as you. You would have things to discuss and share, and more times than not, you'll realize that you're being subjected to new ideas and varied opinions. Your network would expand, both for work and for friendships. When you make continuing education your muse, you learn and also expose yourself to new perceptions. This opens the door to innovation and creativity. You also want to be confident in any job you do. Real confidence comes from inside of you; faking confidence is just a temporary fix. A permanent fix for lack of confidence can very well lie in improving what you lack in education.
Not to sound too cliché, but the only constant thing in life is change. You change, and your job and industry might change, too. You can be sure that all jobs evolve over time—some dramatically enough that you cannot keep up with the change unless you further your education. Continuing education is one main step to take to prepare for the future. By being on your toes, and atop of your career and industry, you'll be prepared to handle the new changes coming your way. You'll have a vital role to play, and you'll be much more confident in that role.