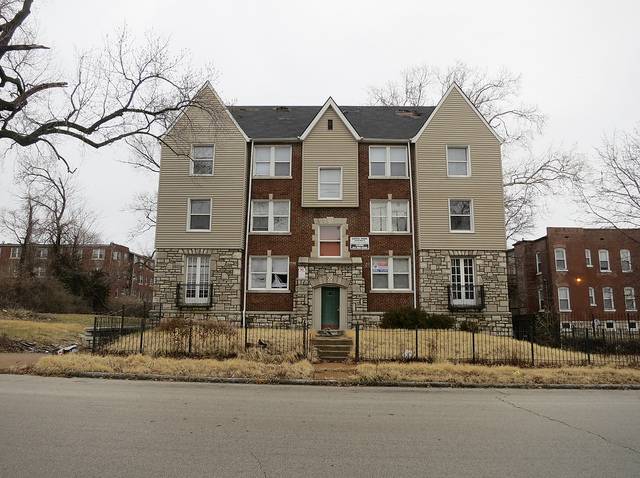 A rental property can be a great supplemental source of income. They can help pay off mortgages and expenses, and be used as long-term investments. And who better to rent your property to than students? Students pursuing higher education are often in search of an affordable, quaint place to stay as they tackle their courses. Colleges and universities can charge exorbitant prices for living on campus and tack on all sorts of unnecessary fees.
Converting a rental property into student residence can be a win-win for both you and your renter. You get a reliable tenant that potentially provides rent for years. The renter gets a place to stay that's equipped for the hectic life of a student. Before getting into the finer details…
What Makes A Student Renter Different Than Any Other Renter?
Every tenant has specific needs that the property they're considering must address before they make the decision to move in. Students are different from the average tenants because their lives revolve around one thing: studies. When students look to rent a property, they'll likely be most attracted to a unit that suits their lifestyle, such as one located in a trendy neighborhood. Converting your property into a student residence will help you get the most out of your investment property.
If you own a rental property, the chances are your days of instant ramen and bean-bag chairs are long gone, but you're not the intended tenant. A student is. Many students enter college or university right after high school at ages as young as 17 or 18. Decorating and furnishing a rental unit for a teenager is very different than accommodating older adults. Before you take the leap, learn more about what you need to do to successfully convert your property into a residence that students will love.
Here are some things you can provide as a rental property owner to accommodate and attract students:
Fast Internet
In today's modern age of technology, a student residence needs constant access to the internet. Many lectures are held online now, and with the rise of video conferencing platforms such as Zoom, the need for a strong internet connection is more crucial than ever before. The speed and quality of the internet a student has access to in your property can greatly impact the length of their stay. It can also influence their overall attitude towards the unit and yourself as a property owner. The stronger the internet, the happier the student.
Get Started
Claim up to $26,000 per W2 Employee
Billions of dollars in funding available
Funds are available to U.S. Businesses NOW
This is not a loan. These tax credits do not need to be repaid
The ERC Program is currently open, but has been amended in the past. We recommend you claim yours before anything changes.
Comfortable Bedding
While students are tenacious, they do appreciate comfortable sleeping arrangements. Rest is integral to a positive student experience. As students spend a large amount of time studying and often working or interning, they typically crave somewhere to rest and recuperate. Creating comfortable bedrooms in the student residence can be extremely beneficial, both for the tenants themselves and for improving their satisfaction of the living situation.
Desks
Desks are essential fixtures when converting any rental property into a student residence, as a student's work spaces act as their personal library away from campus. Coupled with a strong internet connection, a work desk becomes the birthplace of many great essays and high letter grades.
A Microwave
Students learn many things during their time pursuing higher education. However, cooking often falls to the bottom of the list of things to learn. Many student meals are made in microwaves, thanks to their convenience. They may seem trivial to adults, but a good microwave can be a key selling point for a student in search of a place to rent.
Plenty Of Outlets For Devices
Modern student life requires many devices; smartphones and laptops are just the beginning. Students need enough outlets to charge all of their wireless gadgets, plus additional for essential appliances like kitchen accessories. If you're considering upgrading aspects of your property to enhance its student appeal, you should consider adding USB outlets, so people can charge their phones without needing an adapter. A student residence can never have too many electrical outlets.
Copious Seating
Students who've lived on campus may be accustom to small, confined living spaces. They often bring small furnishings to adjust their rooms to their liking. However, providing at least one comfortable seating area for your student renter can work wonders on the unit's overall environment and appeal. Furniture such as a plush couch or comfy arm chair will make students feel more at home in your rental unit, ensuring that they're long-term tenants.
Storage
Students need space to store their belongings. Like any tenant, they require adequate storage for their clothing and possessions. The big difference is students often carry their entire lives in suitcases, only to be temporarily stored and moved back and forth between semesters. So, student storage should be simple, durable and convenient, allowing them to easily unpack and store boxes or luggage. Consider adding cupboards to your bedrooms, if they're not already installed, and portable storage solutions like drawers.
Parking
Many tenants require parking, but students typically require it more than others because their transportation is vital to traveling back home and to school. If the unit is near their college or university campus, then students can rely on the rental unit's parking spot instead of on-campus parking or public transport. This availability can be crucial in a renter's decision to choose your unit. If you provide parking, they save hundreds in parking fees.
In Conclusion
Converting a rental property into a student residence can be a great investment. You may have to make some adjustments to the unit, but as long as there's higher education nearby, there will be a demand for student housing. Converting your rental unit can be lucrative because your property can transform into an important part of the journey to higher education and professional development.
Student renters don't search for all the same bells and whistles as the average renter. Their tastes are typically more simplistic, focused on furnishings and aspects that can make their lives easier. Building an environment for students to thrive will ensure you have potential tenants for years to come, and are getting the most out of your investment property.
Author Bio
Tamika Gould is a successful blogger who has made a name in the industry because of her ability to write informative pieces on business, investment, and finance. When she's not busy writing, Tamika spends most of her time reading and cooking.