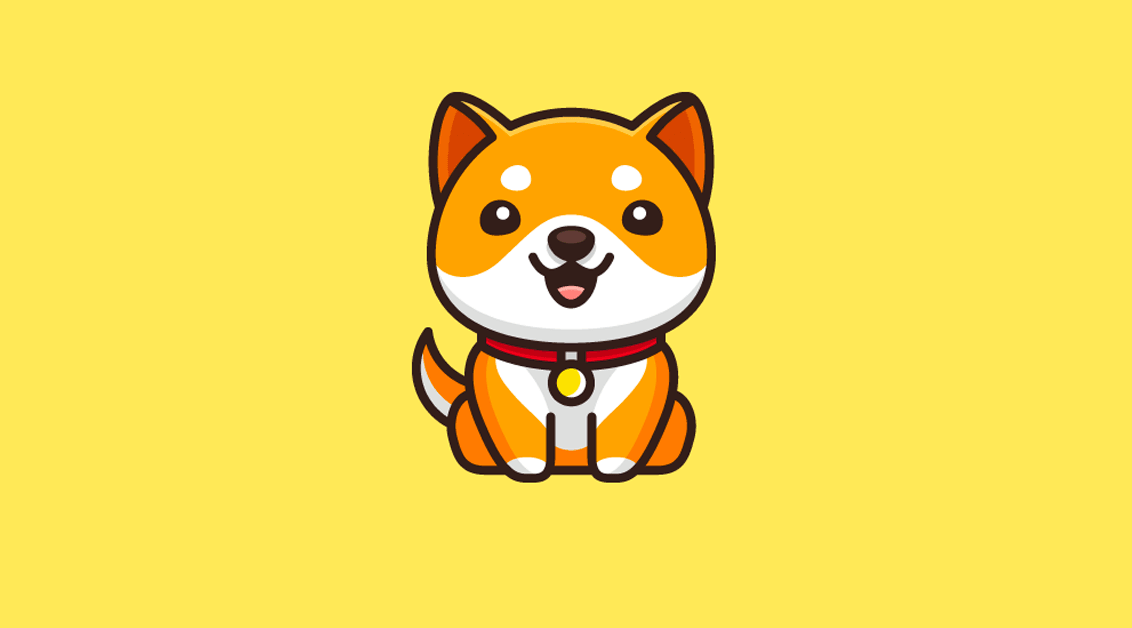 When it comes to appealing to the masses, Elon Musk is an unsaid champ! He has consistently been the youth favorite, whether engaging in quirky convos with his followers, tweeting memes, or spreading crypto awareness.
So, when he posted "Baby Doge, doo, doo, doo, doo, doo…" on his official account on July 1st last year, it naturally garnered a lot of attention! Elon's tweet introduced the world to a new cryptocurrency in the market, i.e., Baby Doge Coin.
However, don't confuse it with the pre-existing Dogecoin.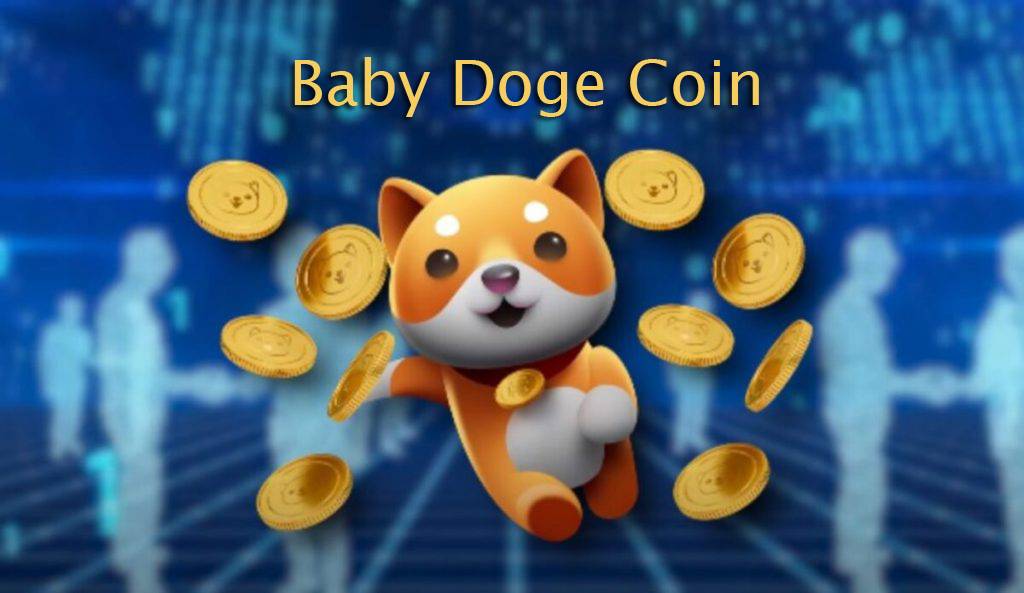 Before reading further, ask yourself these three questions:
Are you an ardent dog lover?
Do you spend your free time scrolling or sharing memes on social media?
Are you looking to enter the massive crypto world?
If you have answered yes to at least two of those questions, then let's begin to delve into this new fangled coin! This article will explain everything you need to know about this trending cryptocurrency.
What is Baby Doge Coin?
You cannot simply underestimate the Internet! The meme-and-crypto community has again struck hard with its latest venture. If you share the mindset that memes on Twitter or Reddit are nothing but a considerable pastime, we urge you to think again.
After all, the infamous doge meme community has proven its mettle by creating a crypto coin with the same name. BabyDoge was launched in June 2021 and has already reached over 1.4 million holders.
Baby Doge Coin
Cost$0.000000001211
The cost increased by-1.33%
Buy Baby Doge Coin
If we compare this number to the pre-existing cryptocurrencies, BabyDoge has undoubtedly left behind its competitors like Shibu Inu. Currently, BabyDoge is valued at USD 0.000000003429. You can check the current value at Crypto.com.
In addition to that, BabyDoge has also partnered with the Bundesliga football club, as Floki Inu (FLOKI) did with the Kerala Blasters and FC Spartak Moscow. On the official website, you can find that this coin is hyper-deflationary in nature. With time, existing currency holders will find more coins in their online crypto wallets as it goes scarce. Interesting, right?
It is just another version of the Bitcoin parody, Dogecoin, which gained popularity among crypto enthusiasts due to its origin and low value. As per the website, Baby Doge Coin aims to impress its meme father, Doge. The currency offers a faster transaction speed and oodles of adorableness. Here, 5% from every transaction is redistributed amongst all BabyDoge holders.
Get Started
Claim up to $26,000 per W2 Employee
Billions of dollars in funding available
Funds are available to U.S. Businesses NOW
This is not a loan. These tax credits do not need to be repaid
The ERC Program is currently open, but has been amended in the past. We recommend you claim yours before anything changes.
While the other leading crypto coins like Doge, Shiba Inu, and Floki tumbled down by 9% to 32%, Baby doge surged by 99% in the first few weeks of 2022. It only strengthens the notion that cryptocurrency is unpredictable and can catch you off guard with its current value.

Shiba Inu
Cost$0.00000846
The cost increased by0.98%
Buy Shiba Inu
Who Created BabyDoge?
The actual creators of Baby Doge Coin are mainly unknown! All we know is that the developers used Binance Smart Chain to come up with an Ethereum-compatible crypto ecosystem. Currently, there are over 200,000 Telegram members, 998,000 Twitter followers, and 256,000 Instagram followers associated with it.
Baby Doge Coin Features
Auto burns – Dead wallets amount to 41% of the total supply chain. It implies that 41% of the 5% redistribution is credited to dead wallets. Therefore, coins burn at every transaction.
Auto Reflections – With the 5% redistribution feature, you stand to earn more by holding Baby Doge Coins for extended periods.
Charity Wallet – Certain portion of the redistribution is added to a separate wallet dedicated to charity partners.
Locked Liquidity – Most of the initial LP tokens are locked or burned.
Why Choose BabyDoge?
Now, you might think that the concept of meme or puppy coins is nothing new to the cryptocurrency world when we have the likes of Shiba Inu and Floki. But there are certain benefits associated with BabyDoge.

Shiba Inu
Cost$0.00000846
The cost increased by0.98%
Buy Shiba Inu
Unlike other coins, its real-world applications are currently in the pipeline. It means that the users might soon benefit from a BabyDoge physical card and an active mobile application. Additionally, the coin is supposedly going to partner up with leading eCommerce platforms like WooCommerce and Shopify and charity organizations like Paws With Cause, ASPCA, etc.
What's different is a 10% fee on the BabyDoge exchange process. As a result, holders are not easily convinced of letting go of their share of coins.
Where to Buy Baby Doge Coin?
When it comes to BabyDoge, you cannot simply sign up at an E-Wallet platform and obtain the desired amount. The procedure to own this coin is a bit complex, requiring you to buy another currency and then exchange it. You can find this cryptocurrency at exchanges like Gate.io, Bitrue, OKEx, DODO BSC, PancakeSwap, etc.
Steps to Follow
We have explained the step-by-step process for buying Baby Doge Coin using a Trust Wallet and PancakeSwap.
To begin with, first, download and install the Trust Wallet application.
Sign up and carefully note down the keywords mentioned under 'Recovery Phase.' They will act as your password whenever logging in to the app. Verify the keywords as you usually confirm your password in the next step. Once the system detects a match, you can proceed further.
Now, you can see that your Trust Wallet account has been created. You will see that the homepage shows popular crypto choices like Bitcoin, Ethereum, BNB, and Smart Chain.
As you cannot directly buy BabyDoge using fiat currency, you will first invest in Smart Chain. You can later trade it for Baby Doge Coin.
Click on Buy Smart Chain and enter the amount. You can then choose a third-party payment provider, either MoonPay or Simplex.
Now, enter your card details. Try preferring debit card over credit card and contacting your bank beforehand so that you face no issues in authorizing the payment. If your transaction still gets blocked, you will need to call the bank.
After your payment has been approved, click on 'Return to Trust Wallet.'
Your deposited amount might take some time to reflect on the wallet. In some cases, it might even take a few hours. Also, you will receive a reduced amount in your wallet due to the high transaction fee.
Now, access any of the web browsers on your mobile phone. Type 'pancakeswap.finance' as the URL. Click on the menu option depicted by three lines on the top-left corner of the page. Now, click on 'Trade' and then 'Exchange.'
Click on the 'Connect' button on the right-hand side of the page. Of the available options, click on 'WalletConnect.' Now, choose 'TrustWallet' from many options available.
When your wallet is connected, enter the amount you want to invest in BabyDoge. You can click on 'Max' to spend the entire amount available in the account.
From the currencies, pick BabyDoge and click on 'Import.' Before finalizing the transaction, click on the Slippage Tolerance icon. Enter 12%, and then you can click on 'Swap.' Now, tap the 'Confirm Swap' and 'Send' buttons in the given order.
Head back to the wallet and refresh the homepage. Now, you will be able to see BabyDoge in the list. It might also not reflect immediately but will eventually be added.
Baby Doge Coin Latest News & Predictions
The coin made its way on the Hong Kong exchange CoinEx Global late in January 2022. Soon after, BabyDoge saw a substantial surge of 11% and pleased crypto investors. DigitalCoinPrice predicts that its value will have reached ​​$0.00000000505 by March 2022 with 48.73% gains.
For the rest of the year, the coin will probably see a modest but consistent rise and settle at $0.00000000458 by the end of December.
Entry to Metaverse
Continuing the trend, BabyDoge is also looking to enter the metaverse as per a recent tweet. On February 9th, a video was posted on its official Twitter account with the avatar traipsing in a meta ecosystem. The subsequent tweet read, '@decantraland do you like baby doges?'
However, it is yet to be seen if it can own a separate digital universe of its own, like Shiba Inu's Shiberse.
Is BabyDoge available at Binance?
Baby Doge Coin is not presently available on platforms like Binance or CoinBase. However, Changpeng Zhao, CEO of Binance, has hinted at its possible listing by saying that the company looks at the number of holders before picking any crypto coin.
Bottomline
#BabyDoge has made its way to the Twitter trending list numerous times and invoked the curiosity of all crypto enthusiasts and beginners. On the other hand, you can even spot it adorning Nascar driver Brandon Brown's Chevrolet Camaro!
Needless to say, this meme coin has gained a significant reputation and is expected to rise further. Even though it is still not available on popular platforms like Binance and CoinBase, you can easily buy it from PancakeSwap or OKEx.
With its hint of entering the metaverse and the possibility of listing at other leading exchanges, the investors expect a substantial price surge.