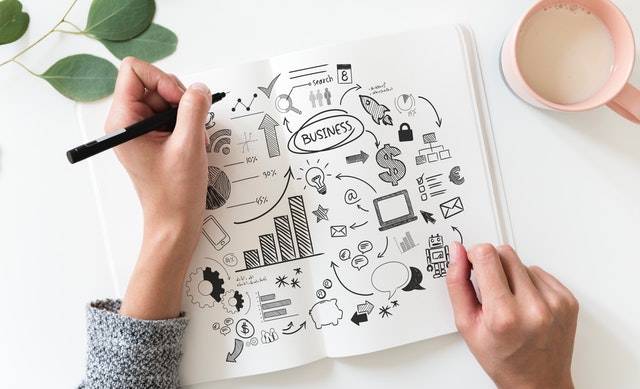 As a small business owner, it's tempting to get complacent when there's a sense of predictability. You're making decent revenue, taking home a nice check each month, and things are much less stressful than they could be. But now is not the time to sit back and relax. If you want to grow, you have to make some strategic investments when you're in a position to do so.
4 Smart Investments Worth Considering
When most entrepreneurs hear the phrase "invest in your business," they automatically assume that it involves massive infusions of cash, risky endeavors, or untapped strategies. But the reality is that the smartest investments are often the simplest. And if you're willing to rethink your approach at a foundational level, you could take your business to new heights in 2021 and beyond.
Keeping this in mind, here are a few smart investments that we believe are worth considering over the next 12 to 18 months:
Emergency Fund
As cheap as financing is these days, it's easy to get tricked into thinking you don't need any cash on hand. However, an emergency fund is still necessary.
If you haven't already set aside enough cash to cover six months of overhead, now's the time to make the investment. It's not a fun or sexy investment, but it's important. And with a fully stocked emergency fund in tote, you can dare to dream bigger.
Growth Factors
Having ample cash on hand in the form of an emergency fund is a smart thing. But there is such a thing as being too "cash rich." Especially if it's holding you back from addressing chokepoints for growth.
Get Started
Claim up to $26,000 per W2 Employee
Billions of dollars in funding available
Funds are available to U.S. Businesses NOW
This is not a loan. These tax credits do not need to be repaid
The ERC Program is currently open, but has been amended in the past. We recommend you claim yours before anything changes.
This is something Christopher Lynch and Michael Samer discovered soon after they launched their very first business. They didn't know what they were doing, but they did know they loved to kayak and had a good eye for sporting apparel. So they turned that passion for adventure into their company, Everyday California.
Over the first couple of years, Everyday California experienced modest growth. But they quickly realized that having 400-plus people come in and out of a 582-square-foot shack wasn't practical. So the duo injected more than $250,000 into their company to build out a larger location. This let them scale up from four to 60 employees, buy more equipment, hold more inventory, and reach more customers.
And their instincts were right.
As Tamara E. Holmes wrote for USA TODAY, "Conserving cash is always a concern for entrepreneurs, but investing in systems, software and equipment – and as Everday California's experience demonstrates, space – can enable owners to take on new business, save money and grow revenue."
Is there a chokepoint that you know is holding you back? While it's comforting to have a beefy bank account to insulate against future risk, there's something to be said for ponying up the cash you need to scale. It's one of the smartest investments you can make.
Proper Vendors
Very few businesses, if any, can exist in total isolation. You might do 90 percent of the work in-house, but there are still other people outside of the company that provide valuable inputs. And for many businesses, these "other people" are vendors.
Just because you've worked with the same vendor for years doesn't mean they should be invincible. Now is a good to reevaluate your relationships with these vendors and consider replacing any that aren't pulling their weight.
The right vendors are especially important when technical equipment and parts are involved. If you're going with the low price leader as a way of saving a few bucks, your priorities need to be realigned. Find a vendor who believes in the same things as you.
Take stucchi USA as an example. No only do they provide reliable products, but they also stand by them. This Stucchi Promise has allowed them to develop long-term relationships with so many of their clients.
An investment in better vendors will yield massive returns over the next few years. As uncomfortable as it can be to make a change like this, now may be the time. 
Innovation
Finally, make an investment in innovation. Try new things. Experiment with crazy ideas. Get creative. Spend money on something that probably won't work, but if it does, it'll change our industry. An investment in innovation might look like a waste of money on the front end, but the long-term yield is almost always positive.
Construct a Stronger Foundation
A lot of businesses look pretty to bystanders, when they're actually a total mess. Be wary of focusing too much time, money, and energy "beautifying" a decaying business. Instead, work on actively architecting a strong and stable foundation by making savvy investments that will benefit your company for years to come.
Let this article serve as a launching pad for bigger and better things. Emphasize these core tenets, layer more sound investments on top of them, and watch as your business enjoys steady and sustainable growth.